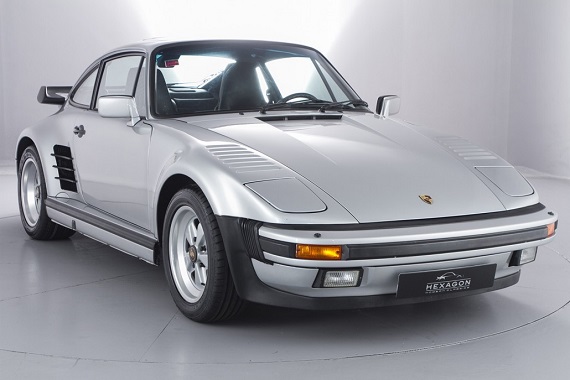 Say you want a certain level of audacity in your driving machine, but not too much. You'd like to retain a measure of apparent civility. What are you to do? Well, here's one possible option: a Silver Metallic 1989 Porsche 930 Slantnose Coupe with a scant 17,800 miles on it. There really aren't many cars with a more audacious appearance than a 930 Slantnose, at least when viewed through the lens of '80s excess. Hood vents? Check. Side grills? Check. Enormous spoiler? Check. Crazy performance? Check. These pretty much have it all, which should be no surprise given where that slantnose shape was derived. The 935 always was insane. Yet this one sits in a very understated, but still appealing, Silver Metallic paint that tries its best to subdue the rest of the car. Completely obscuring those lines isn't possible, but attention is surely diverted, even if only a little.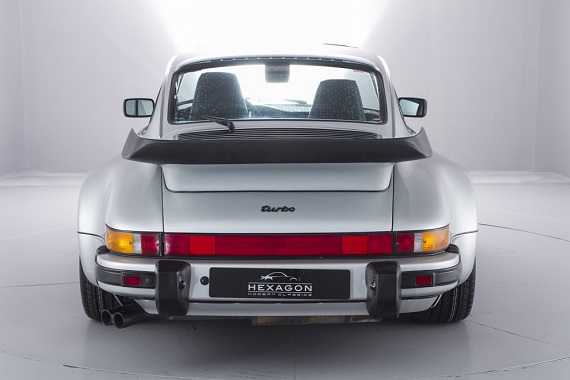 Year: 1989
Model: 911 Turbo
Engine: 3.3 liter turbocharged flat-6
Transmission: 5-speed manual
Mileage: 17,800 mi
Price: £139,995 ($218,379)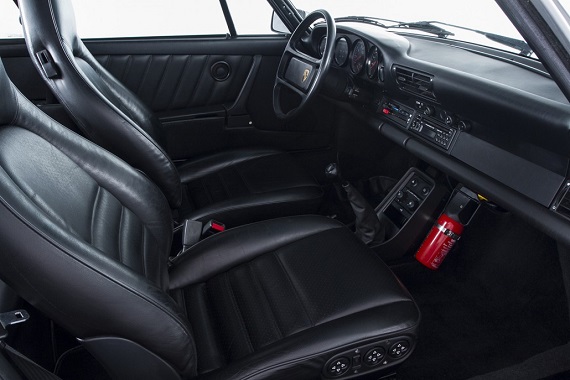 1989 PORSCHE 930 FLACHBAU TURBO LHD

Mileage: 17,800
Metallic Silver. Upgrades – LE Edition, Factory LE Flatnose.

Porsche offered the "Flachbau" ("slantnose") 930 under the "Sonderwunschprogramm" (special order program) beginning in 1981, an otherwise normal 930 with a 935-style slantnose instead of the normal 911 front end. Each Flachbau unit was handcrafted by remodeling the front fenders. So few were built that the slantnose units often commanded a high premium over sticker, adding to the fact that they required a premium of up to 60 per cent (highly individualized cars even more) over the standard price.

Rear Wiper, Rear Spoiler, 12 months MOT, Excellent bodywork, Black Full leather interior – Excellent Condition.

£139,995

For further information please contact:
Jonathan Franklin on +44(0)7522 911 911 or via email at jonathan@hexagon.uk.net
or Gary Ruberl on+44(0)7544 911 911 or via email at gary@hexagon.uk.net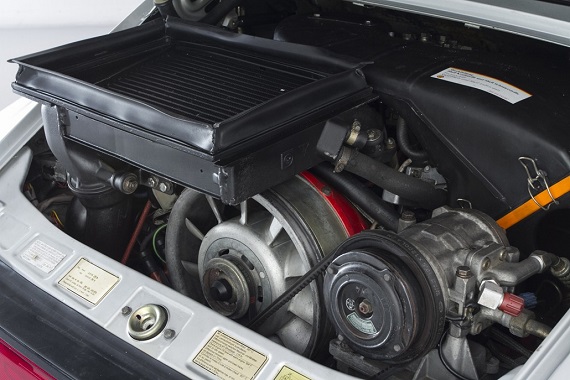 The really low mileage brings with it the typical caveat that this 930 more or less won't ever be driven so all of that measured audacity will be confined to a garage, but still I find this an interesting combination. Silver cars are pretty pervasive these days, but the second-hand market for cars from the '80s suggests that was not always the case. I, quite frankly, can't really recall how common Silver during those days. Regardless, I certainly have not come across many examples of the Slantnose in Silver. There are enough accents on these to provide nice contrast to the Silver exterior and I can definitely see the appeal even if my preference would lean toward a more eye-catching shade. Very low mileage, factory Slantnose, and the 1989 model year all combine to make this a very expensive proposition, but these should be exactly the sort of 930 that will perform well on the market for years to come.
-Rob