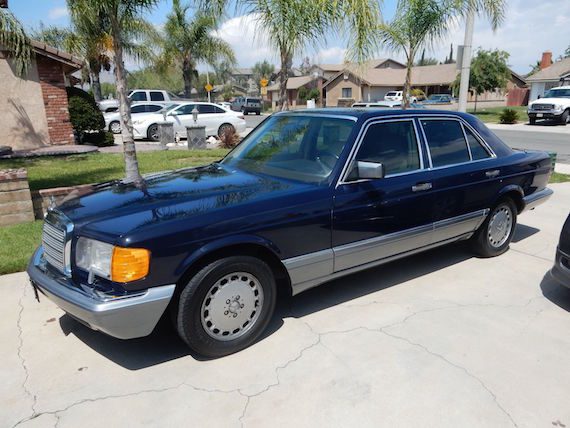 As some readers will know, while I toyed with the idea of replacing my W201 with another old Mercedes for daily driving duties, on a whim I went with a similar era BMW instead. My E34 is a fine car, but I really miss driving a Benz. For that reason I like to torture myself by browsing them online. Lately, I've been obsessed by the W126. There's one always parked outside my apartment building in DC. It has rust, faded paint, a broken bumper and a broken headlight. You could say it's pretty beaten up. And yet, I'm still charmed by it every time I see it. I often think about buying one myself. At the moment I have a very long commute, which rules out the V8s on grounds of fuel economy. The diesels have their own problems, leaving the 300SE/SEL. I wouldn't exactly call these "frugal," but they do offer the best fuel economy in the W126 without going down the diesel route.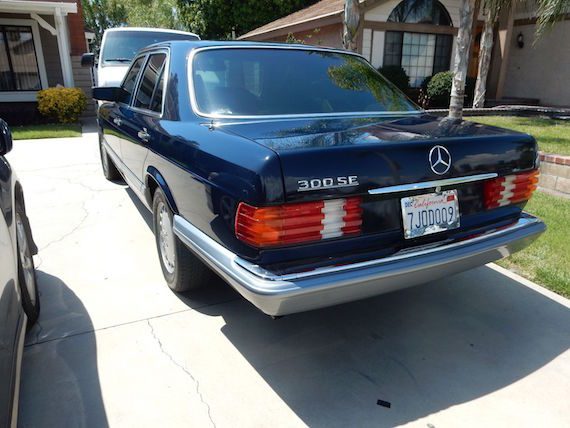 Year: 1991
Model: 300SE
Engine: 3.0 liter inline-6
Transmission: 4-speed automatic
Mileage: 136,400 mi
Price: Reserve auction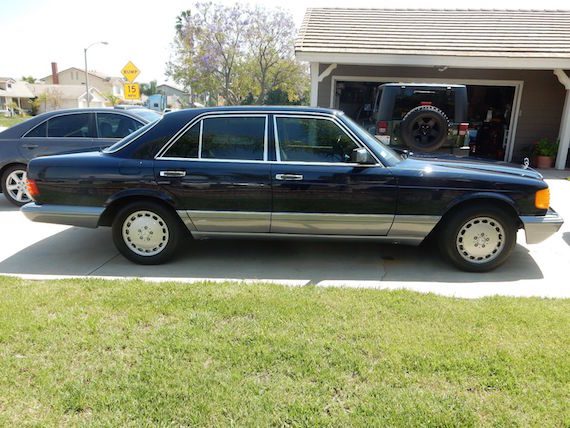 For sale this excellent 1991 Mercedes Benz S Class 300SE, good tires, new brakes and rotors, it runs very smooth.Any questions please call (951)265-2331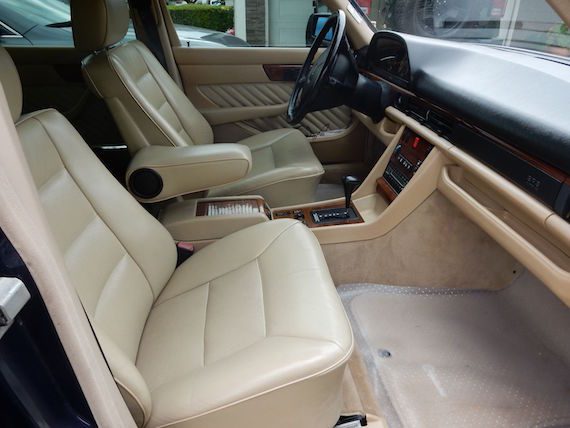 This final-year, six cylinder W126 stood out because it's the short wheelbase variant, which I think is even better proportioned than the long wheel base cars, and also because it comes in Midnight Blue (paint code 904), which is an utterly gorgeous color. The seller does a good job of capturing it, but have a look at this google image search if you don't believe me.
The M103 engines in these are known to easily crack a half a million miles if properly maintained, so the indicated 136k miles on the odometer means the motor has only just been broken in. The exterior looks excellent and the mushroom cream leather interior looks to be in equally great shape, with the seats looking supple and supportive. There's not much by way of a description (I'd advise a pre-purchase inspection), but a VIN check shows the car has power seats, sunroof and a passenger airbag.
While not particularly fast, the power available from the 3.0 liter motor is adequate, and I think this would make for a lovely daily driver for those who want a big comfy cruiser to eat up the miles. If it weren't on the opposite coast, I'd be seriously tempted to have a look at this one myself.
– Craig