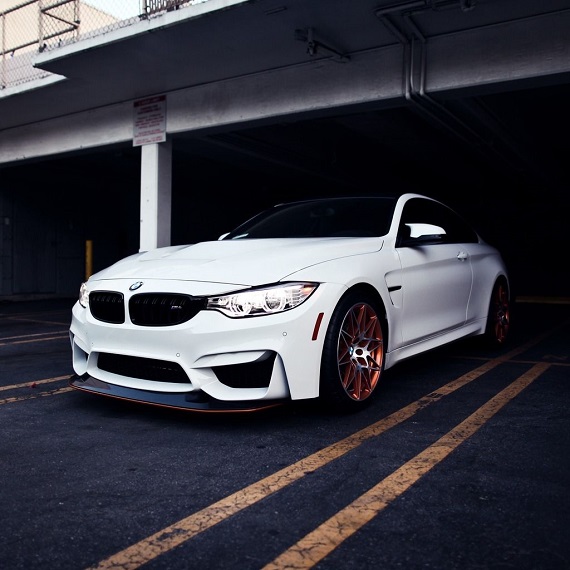 Walk into a dealership, spend far too long with someone you would never willingly sit with, fork over a seeming obscene amount of money and you're guaranteed of one thing; your new car is "new" until the moment you sit in it. Drive out of the dealer valet area, and suddenly the value of your car plummets. At least, that's the predominant theory. And in most cases, that is a rule which works. But there are certain cars where depreciation isn't really part of the equation. If you were lucky enough to buy one of these special cars, your used example may actually be worth more than a brand new one. Huh?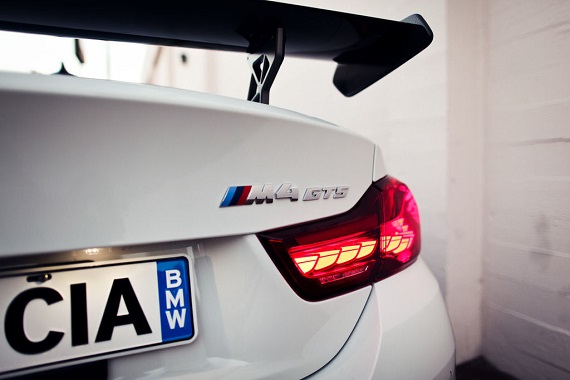 Year: 2016
Model: M4 GTS
Engine: 3.0 liter twin-turbocharged inline-6
Transmission: 7-speed DCT semi-automatic
Mileage: 349 mi
Price: $199,000 Buy It Now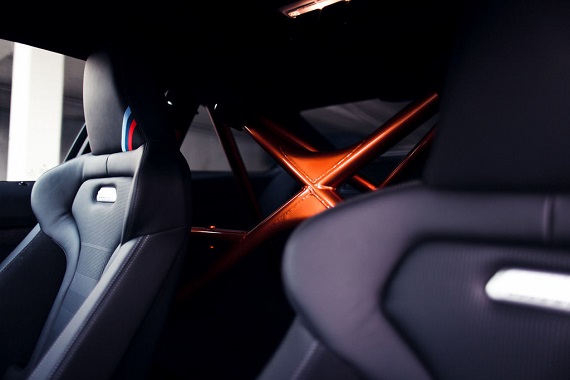 Brand new showroom condition vehicle! I purchased this car 2 weeks ago from Valencia BMW in Southern California and I have decided to sell the car as I want to purchase something more practical. The M4GTS needs no introduction as Im sure you know only 700 cars will be produced by BMW and ONLY 300 cars will arrive to the States. Being an M fanatic and after owning several BMW M cars I will say the M4GTS is hands down the BEST car I have ever driven!!!!! Buy with confidence and watch this car grow in value each year!!!

Like the standard M4, the GTS is powered by a 3.0-litre twin-turbo straight-six – the key difference is that the GTS is fitted with the water injection system trialled on the MotoGP Safety Car. Water injection lowers the final compression temperature in the combustion chamber, allowing the GTS to run higher boost pressure and earlier spark timing without the risk of overdraft rupturing 'engine knock'.

Sounds complicated – and requires the addition of a 5-litre water tank in the boot – but basically means increased power and torque with greater efficiency. As a result power lunges from 425bhp to 493bhp, while torque swells from 406lb ft to 442lb ft. Prepare to get well acquainted with your local tyre fitter.

But this doesn't just mean more vaporised rubber. The M4 GTS swats away 0-62mph in 3.8sec – that's 0.3sec quicker than an ordinary M4 equipped with the optional M-DCT paddleshift gearbox, and matches the 503bhp Mercedes-AMG GTS. A retuned M-DCT comes as standard on the racier M4; and no, you can't have a manual alternative.

Like all performance BMWs the M4 GTS has an electronically limited top speed. However, that limiter is now set at 190mph – which is 9mph higher than anyone was expecting. The engine breathes through a titanium exhaust, which ought to counteract those complaints about the M4's boring vocals…

Claimed fuel economy matches the regular M4 M-DCT at 34.0mpg. Weirdly, CO2 increases 5g/km to 199g/km.

Finally, there's the inevitable new Nürburgring lap time: 7min 28sec. That's almost 30sec faster than the ordinary M4, and matches the time set by Walter Röhrl in the Porsche Carrera GT (though admittedly that was back in 2004, and at the very least tyre tech has come a long way since then).
What's different about the chassis and suspension for the new BMW M4 GTS?

Chassis changes include bespoke three-way M Coilover suspension with adjustable compression and rebound settings, and independently adjustable low- and high-speed compression damping – very trick. Both the anti-roll bars and their mountings have been upgraded.

Final icing on the handling cake is a set of M4 GTS-specific Michelin Pilot Sport Cup 2 tyres, which have apparently been integrated into the car's suspension design from the off. They're fitted on 19-inch front and 20-inch rear lightweight alloy wheels, finished – like many other details on the car – in the fantastically monikered Acid Orange.

All the electronic assistance systems have been recalibrated to account for the GTS's extra performance, and carbon-ceramic brakes are standard, complete with gold-coloured six-piston front and four-piston rear calipers. Stopping harder while being lighter, these also contribute to a weight reduction programme that sees the GTS tip the scales at 1510kg – down from the 1612kg of an M-DCT-equipped of a non-GTS M4.
Where do the weight savings come from on the new BMW M4 GTS?

Entirely binning the rear seat was a good start, but M Division has also replaced the front seats with a pair of carbonfibre buckets, which weigh half as much as the items they replace. The dashboard also gets a good going over, with a new asymmetric centre console and carbonfibre instrument panel bracing tube. The interior door panels have been scoured back to the minimum, too.

Elsewhere there's carbonfibre reinforced plastic for the newly vented bonnet (25% lighter than the aluminium equivalent) and the two-position front splitter (a detail reminiscent of the E30 M3 Evo). That subtle-looking boot spoiler adjusts through three positions, the better to assist the aero enhancing carbonfibre diffuser. The roof is also CFRP, as usual.
Anything else unusual about the new BMW M4 GTS?

Well, it does become the world's first production car to feature OLED lighting technology. These 'organic light-emitting diodes' are based on a tech used for smartphones and light up over their entire surface area, rather then in the point style of traditional LEDs. Very thin, very 'sexy design' friendly, they're the next big automotive lighting trend, and paired with a set of full-LED headlights (no lasers here).

Less unusual, but still vaguely interesting, is that the M4 GTS will be offered in just three paint finishes: Sapphire Black metallic, Alpine White and the picture Frozen Dark Grey metallic. Acid Orange is the aforementioned secondary shade, and lurks everywhere from the front splitter to the interior stitching.

Acid Orange also appears on the optional roll cage, should you decide to spec the Clubsport package. This is a no-cost enhancement for serious trackday enthusiasts, also including six-point harnesses and a fire extinguisher. You know, #becauseracecar.

UK buyers can option a £1090 Carbon Fibre Interior Performance Package, including BMW M Performance Alcantara steering wheel with built-in OLED race display. Fancy. Despite the hardcore nature of this car, you can also add a head-up display and BMW Online Entertainment and Internet – ideal for those boring moments in the pitlane between track sessions.
When does the BMW M4 GTS go on sale?

The new BMW M4 GTS debuts at the 2015 Tokyo motor show later this October, goes into production in March 2016, and is expected to launch in June 2016. The UK's 30-car allocation makes it the fourth largest market; expect an epic bun (pretzel?) fight to erupt amongst well-healed M enthusiasts any moment.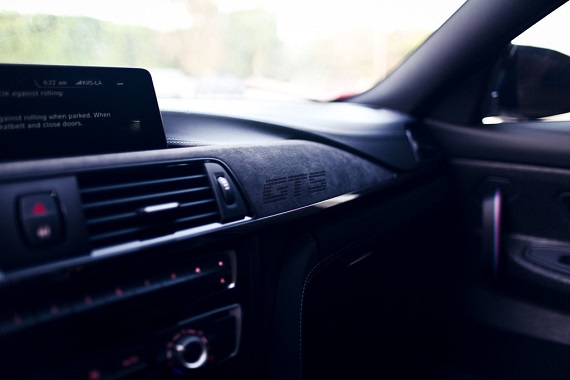 If you really wanted a M4 GTS new, you can't get one. Now, odds are that a majority of these cars were snapped up by speculators hoping to hold on to them until they're worth more. Apparently, this seller decided not to wait particularly long. One of only 300 imported to the U.S., this seller realized two weeks too late that the M4 GTS wasn't a family-friendly car. Crazy, right? Well, not if you consider that the M4's base price was around $134,000 and this seller is asking $199,000. Is it worthwhile to pay that amount? If you must have a GTS model right now, this is your option. Personally, I'd save 133,000 and just buy a new M4 – already a bonkers car. You'd have enough money left over to buy a M2 and M3 to cart your friends around in, and leave miles off the M4. Or, just buy three M4s, wrap two in plastic and store for 20 years, and actually drive one.
What a crazy world we live in.
-Carter