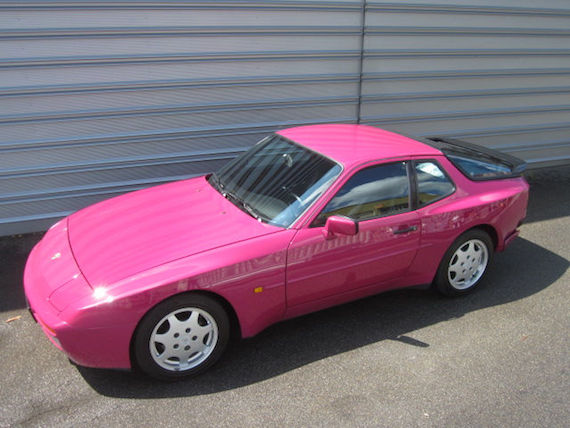 The 1990s was considered a watershed moment for Porsche, for many reasons. True, the company was battling for solvency in an ever demanding marketplace, but some of the most interesting and most sought after models emerged from this decade. The 964 Turbo 3.6, 928GTS and 968 Clubsport are all examples of vehicles that represented the ultimate expression of their breed. True, there would be one more air-cooled 911 Turbo after the 3.6, but this would be the last non all-wheel drive Turbo outside of the limited production GT2 we would see, except for those out of specialist tuning houses.
In addition to the colorful model lineup, the variety of hues themselves that was available was impressive. I've never seen a 944S2 in Rubstone Red, but I've got to say, it certainly catches your eye. It probably is a bit polarizing for what is normally seen as a more masculine sports car, but in some odd way, it works for me. Not that there's anything wrong with that.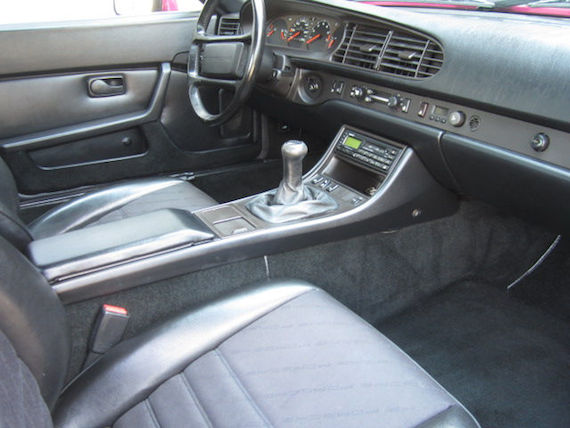 Year: 1991
Model: 944S2
Engine: 3.0 liter inline-4
Transmission: 5-speed manual
Mileage: 35,700 km (~ 22,183 mi)
Price: €19,990 (~ $25,251 USD)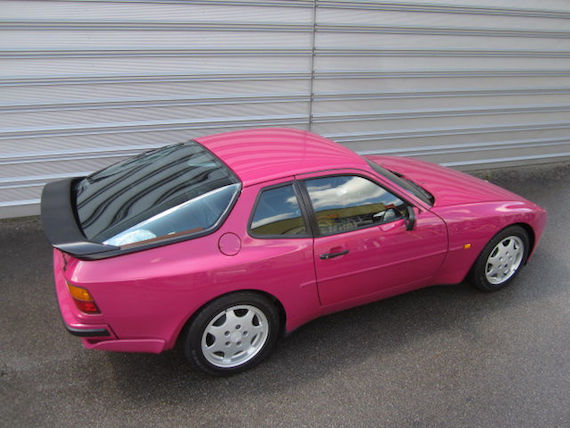 Original 35,700 KM, customer service maintained (customer services at 16,103 KM, 31,435 KM, KM 33,382 KM, 34,162 KM, 35,484 KM, 35,511 and 35,538 ​​KM) Air-conditioning, radio preparation, alloy wheels, etc.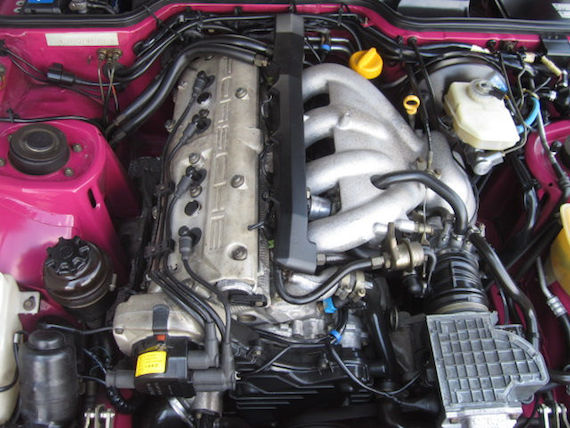 Our friends at Flüssig Magazine spotted this one and shared it with us. The asking price for this S2 is right at the top of the range for these late model 944s and right about what a Condition 1 vehicle should bring in the eyes of Hagerty's Price Guide. Now, obviously the color will be a very polarizing issue with this car. Personally, I like it, but there will be those who hate it. Also, you can get a very nice 944 Turbo for the price of this low mileage S2. If I were really in the market for an S2 I'd probably seek out a more subtle color, but I can't help but appreciate the daring lengths Porsche went to with the color palate during this period, especially when I look at the drab and limited offerings many manufacturers have on tap these days.
-Paul