Usually when I see E36 widebodies I scroll on as quickly as possible. They always look like they're trying too hard and that it would have been cooler with more restraint. Today's E36 is trying pretty hard, but it's on one of my favorite modern Bimmers, the E36 M3 Sedan. It backs up the fat arches with a built S50 and a supercharger, developing plenty of twist to spin the fat meats on the back.
Year: 1993
Model: M3 Sedan
Engine: 3.0L supercharged inline six
Transmission: 5-speed manual
Mileage: 66k on body, 1k on engine
Price: Bidding at $12,900 with no reserve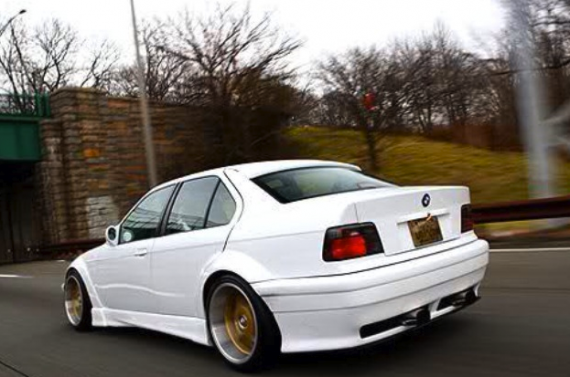 Fully built, boosted, supercharged M3 motor with 1,000 miles
RMS supercharger
Shell has 66,000 miles, 4 door
Custom wide body kit by Reager
Deep dish, staggered, 18 inch gold rims by MK Motorsport
225/40R18 tires on the front and 285/30R18 tires on the rear
Brembo breaks on the front and rear of the car
Rear of the car was converted into European M3 style
Shaved door handles on back doors
Shaved engine bay
Inner cooled
Top mount heat exchanger
Euro oil pan
All chassis components have been replaced and improved
JE pistons and powder rods
Aluminum flywheel
Stage 3 South Bend clutch
Custom dual exhaust by Flowmaster
Electronic climate control
Full M3 interior
Moon roof
Evo 9 Recaro SSL leather seats
Harness bar, 4-point harness seat belts, detachable steering wheel all by Sparco
Touch screen, flip up DVD player with reverse camera
Car has no dents, no scratches, it is a must see
Appeared in Performance BMW Magzine under the title Hale Cesar.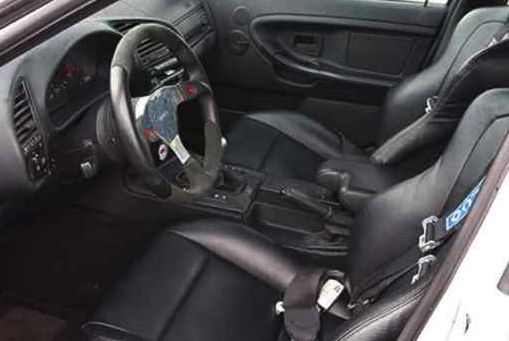 I like the idea of a widebody sedan, and if it were my car, I'd let the fenders speak for themselves and go OEM+ with the wheels and bumpers. But for now, it's a unique take on the tuner M3 that would be a ton of fun for the money if it stays under $15k.
-NR