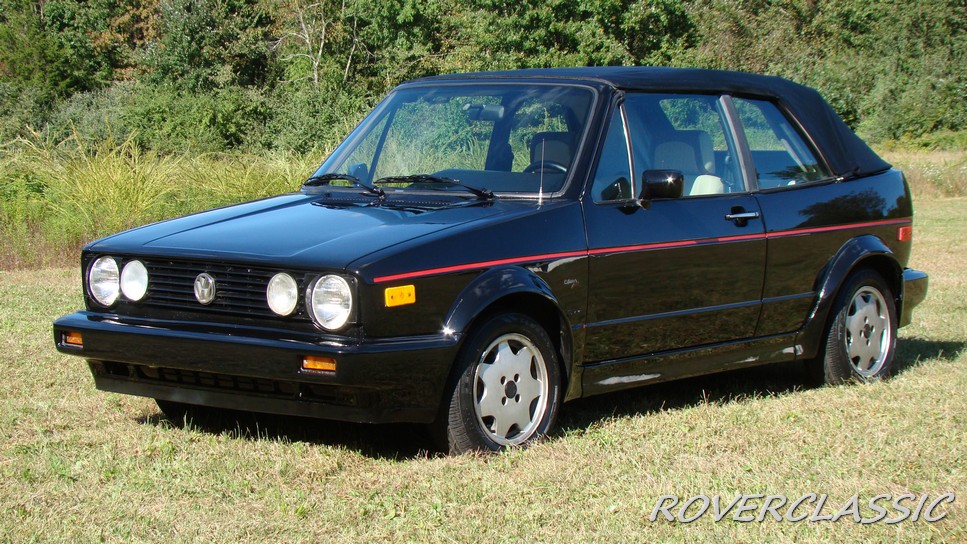 Following the launch of the revised "Clipper" bodywork on the Cabriolet in 1988, Volkswagen divided the model into three different tiers. The base spec was just "Cabriolet"; move up a notch and you got you alloy wheels and sportier front seats with the "Best Seller" model. The top of the range was the "Boutique" model; these incorporated many of the details of the Wolfsburg models that came before. You got 14″ Avus (Snowflake) alloys, which if you ordered white as a body color were keyed to match and leather upholstery.
This changed late in the run, as Volkswagen boiled the Cabriolet lineup down to two models; the Cabriolet and the Cabriolet Classic. In their final model year, both were also badged as "Collector's Edition", which can get confusing. The difference between the two models was that the Classic was slightly higher specification; you got air conditioning, heated front seats, forged "La Castellet" wheels, and leather upholstery – though you could opt in the air conditioning on the base Cabriolet. Today's car appears to be a nice Classic model that's undergone a full interior placement: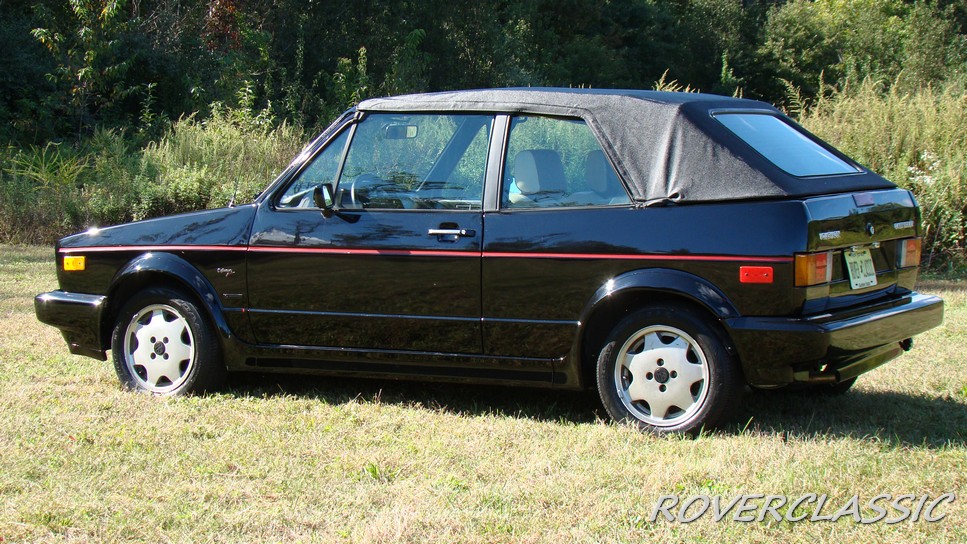 Year: 1993
Model: Cabriolet Classic
VIN: WVWBB5155PK004408
Engine: 1.8 liter inline-4
Transmission: 5-speed manual
Mileage: 84,000 mi (TMU)
Location: Cream Ridge, New Jersey
Price: $13,300 Buy It Now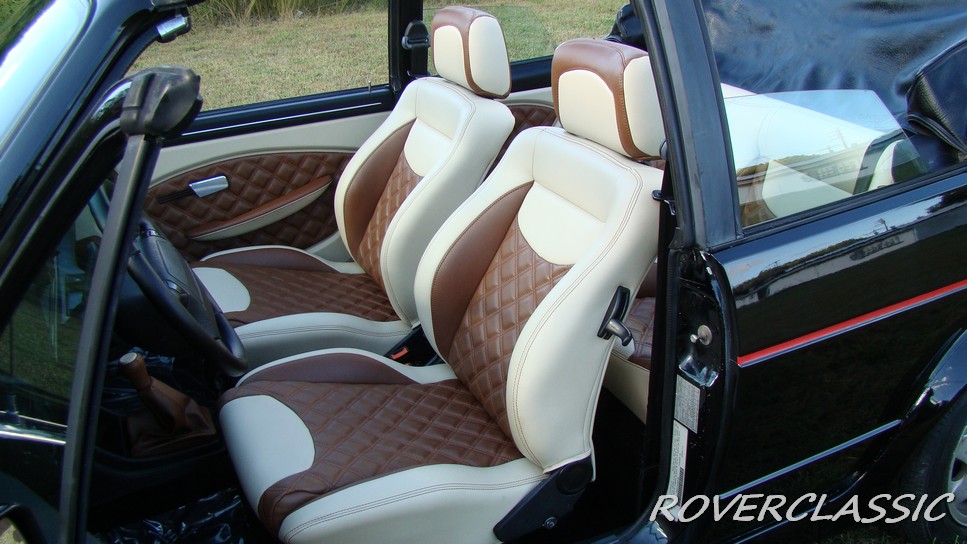 Call us or Email us with any questions.
We are always open to BuyItNow offers.
732-582-9038 … info@ROVERCLASSIC.COM

1993 VOLKSWAGEN CABRIOLET CLASSIC *COLLECTOR'S EDITION* … 84,096 Original Miles

Vin : WVWBB5155PK004408
Engine : 4 Cyl, 1.8L
Transmission : Manual
Exterior : Black
Interior : Tan
Body Style : Convertible

This Convertible comes to our lot in New Jersey equipped with Manual Transmission, Power Brakes, Power windows, Power door locks, MP3 / AM / FM, and Air Conditioning. The paint looks original with absolutely no rust anywhere on the car. Full service was performed on this beauty. Fluids, Filters, Tie Rods, Ball Joints, Motor Mounts, Axle Boots, Spark Plugs, Ignition Cap, and Ignition Wires have been replaced. The interior has been fully reupholstered and a new top has been installed.

Call us or Email us with any questions.
We are always open to BuyItNow offers.
732-582-9038 … info@ROVERCLASSIC.COM

We offer our customers LOW COST DELIVERY
Please see the map for the approximate delivery charge, Please contact us for the exact delivery charge.
Delivery is not done by us, it is done by Fully insured Trucking companies that we subcontract to deliver our cars.
Click on the map for approximate delivery rate
https://www.roverclassicpictures.com/90/Stuff_for_Ebay/2.jpg

Please be aware that we charge $149.00 Documentation Fee. This fee will be added to final cost to cover our expense for paperwork and mailing.

Please email us or Call us with any questions prior to bidding
We are also open to BUYitNOW offers
732-582-9038 … info@ROVERCLASSIC.COM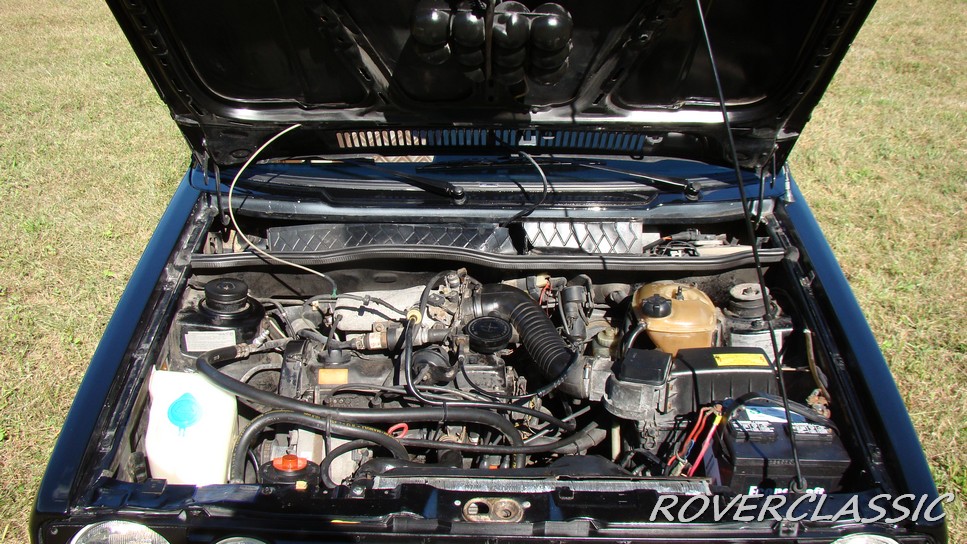 Condition appears to be pretty reasonable, though the color combination here is a bit strange in my eyes and doesn't quite work as well as it probably could. Nevertheless, if you're looking for a budget top-down cruiser with head-turning style, the Cabriolet has just the right amount of "when was the last time you saw one of those" coupled with affordability, both in terms of buy-in price and maintenance. This one looks like it could be a fun summer ride that you could probably flip and not lose your shirt when you are tired of it.
-Carter