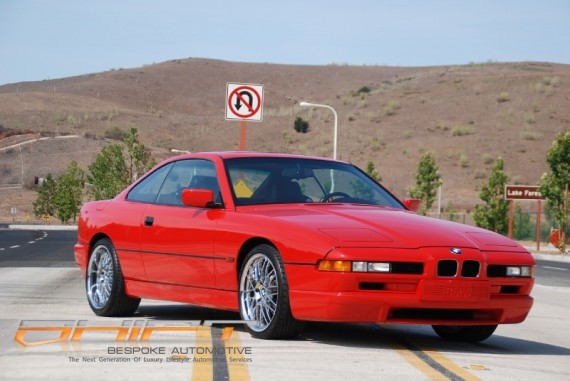 I walked by a plain-jane 840Ci the other day and it still yanked my head around. From the swelling fenders to the long hood to the abrupt stern, these are still extremely attractive cars. We've seen some pricey examples of the 225 M-produced CSis, but with 76k miles and a $50k price tag, this is near the top. It looks to be in great shape and the fewer miles the better on V12s, but I'm interested to see if the market for these cars will support such a high price.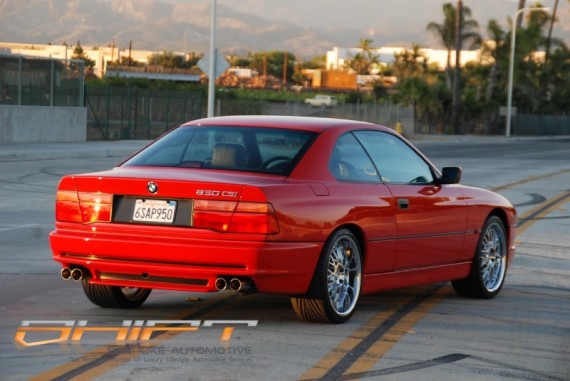 Year: 1994
Model: 850CSi
Engine: 5.6l S70 V12
Transmission: 6-speed manual
Mileage: 76,200 mi
Price: $49,900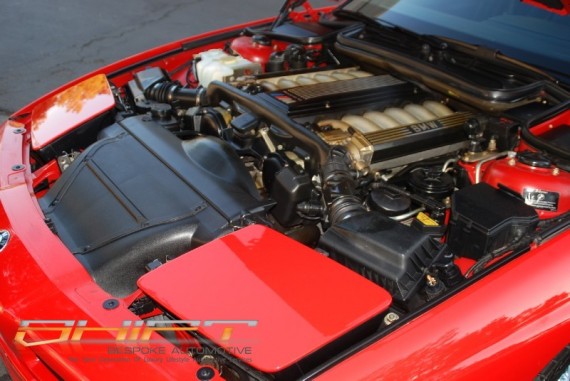 1994 BMW 850CSi, The Hidden M8!
Shift Bespoke Automotive is proud to offer this one of only 225 850CSi's ever imported to the U.S. This Sexy Pillar-Less BMW 850CSi coupe is a stunning look of years ago! Coupes just dont look this sexy anymore! Hellrot Red over Black Nappa Leather hides. This Coupe is an absolute pleasure to look at and drive. My client was/is the 2nd and 4th owner of the car with all service done at Sterling BMW of Newport Beach. For your convenience we took over a 150 photos, these photo are taken in natural sunlight. We dont have a mock studio or photoshop/edit any of our photos. Please feel free to contact us at 949-891-Cars (2277) FOR QUESTIONS, SCHEDULE TEST DRIVES OR INSPECTIONS.

For your convenience we took over a 150 photos, these photo are taken in natural sunlight. We dont have a mock studio or photoshop/edit any of our photos.

THE BODY AND TRIM
Stunning Hellrot Red paint looks is in excellent shape. The front end does have some stone chipping which is expected from a car with 76,000 miles and 19 years old. As you can see in the pictures the body is clean and straight, all of the trim is in excellent shape. The car is currently fitted with New 19 inch Breyern wheels and tires, you have a choice of these or the factory OEM two piece wheels.

THE INTERIOR
The Black Nappa Leather hides are in excellent shape and are rich and moist. The driver seat shows some wear, which is expected of the mileage and age. However this is easily dyed back to the oem color. I prefer to represent cars for what they are – rather that over reconditioning. I can have this dyed at your discretion. All of the knobs, buttons and switches work as they should. The radio functions as it should. Air blows cold. The wood trim is in good condition.

THE ENGINE/SUSPENSION
No surprises here, it performs unbelievable. Limited-edition 12-cylinder 372-horsepower, 5.6-liter V12, with a 6-speed gearbox drive and shift flawless. No expense has been spared in maintaining this car. The sport suspension handles and tracks awesome. What a great car!

THE DRIVING EXPERIENCE
For me this is arguably one of the ultimate BMW's ever produced. I really enjoy the look and feel of driving pillar-less coupes. A turn of the key and she fires right up, you hear and feel the rumble and exhaust sound. Push the throttle and drop the clutch and feel the ultimate driving machine and the engine has great power. The transmission shifts perfectly, the braking is perfect. The suspension is exact.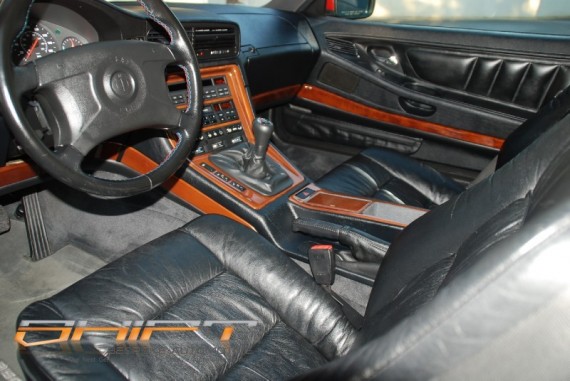 Are these 20 year-old beasts worth $50k? There are a lot of cars you can buy, new and old, for that amount of money. Not too many will have as aggressive a profile and M-tuned V12 engine, though. I find it infinitely more appealing than a modern 6-series. I know that for my fifty grand I would find some wheels that suited the car better.
-NR