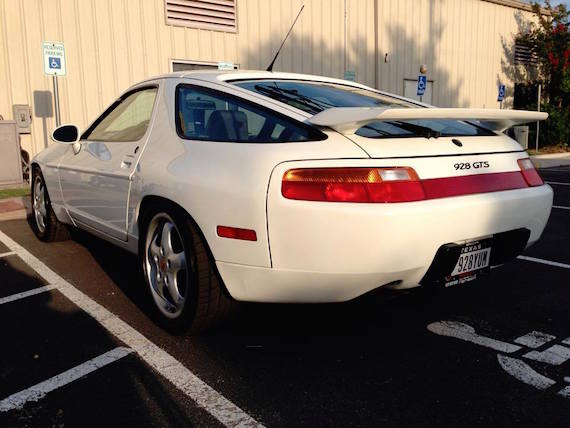 We rarely feature cars that aren't advertised to the general public at GCFSB, and when we do, it is typically for a very special car. The one here is no exception. It's a beautiful Gran Prix White over Classic Grey 1994 Porsche 928 GTS automatic with 58,000 miles. Furthermore, this particular example has been owned by the president of the 928 Owners' Club since 1997. With numerous concours awards under its belt, this car is well-known in among the close-knit community of 928 owners as a top notch example of the final series. To top it all off, this car is a late VIN '94.
For those who are unfamiliar with the intricacies of 928 GTS production, production for the 1994 model year was divided into two segments; early and late model-year cars. The early '94s were specced exactly like 1993 928s (with Cup I wheels, the RDK tire pressure monitoring system, and weaker conrods). The late 1994 models received a few upgrades which included Cup II (993) style wheels with no RDK, a cabin pollen filter, and reinforced connecting rods. These were the last upgrades that Porsche ever gave the 928, which remained in production until 1995 (thus, aside from a differing term denoting the model year in the VIN, 928s built as late 1994 models and as 1995 models are exactly the same).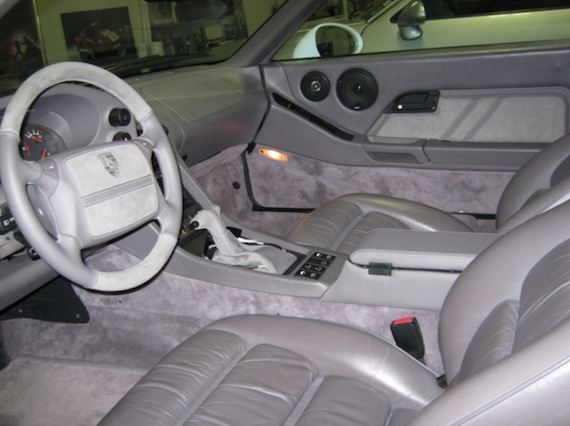 Year: 1994
Model: 928GTS
Engine: 5.4 liter V8
Transmission: 4-speed automatic
Mileage: 58,000 mi
Price: $45,000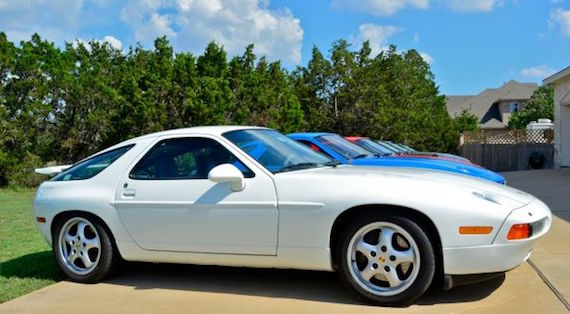 Ok my friends…I'm putting two more cars on the chopping block for sale!!!! I have something else in mind. That said I'd REALLY like to find a new home for the race car… It's such a fun track car it needs a good new home! Make me an offer! Really!

Here is what I'm selling… '94 928 GTS!!! Yup, my 2nd Porsche!!! I have owned it since '97 and it had 33k Mike's on it. Now it has 58k miles and is up to date on service. T-belt will be needed in about 2 years. Multi time concourse winner with about $2000 in Paul Champagne interior upgrades that are AMAZING! Pretty firm on the price as only 129 were built for the US market…$45,000!

Interested parties can contact Fastwheels928@gmail.com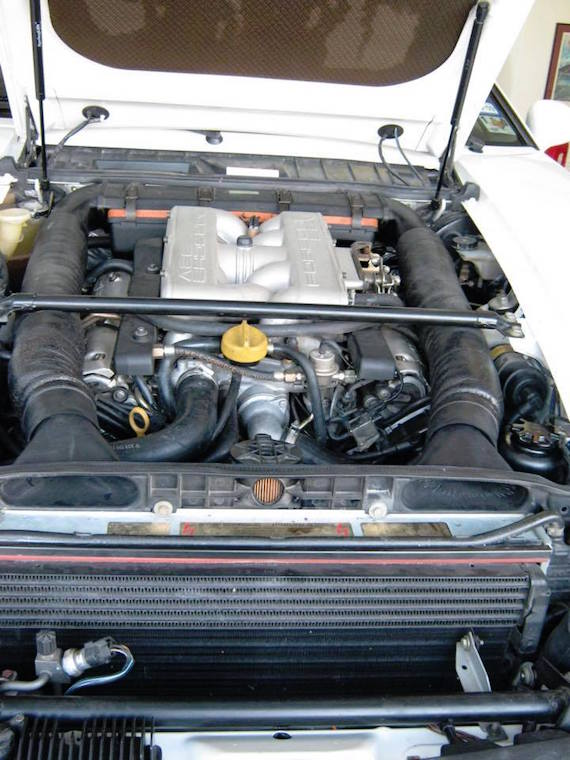 This car is mostly stock aside from a few interior upgrades ($2,000 worth) done by Paul Champagne, which includes the steering wheel, shift lever, and door card inserts. Paul Champagne is a well-known custom upholsterer whose work focuses primarily on Porsche's and is known to be of the highest quality around. In regards to flaws, I'm at a bit of a loss with this one. I can't really find any other than that the engine bay is a bit dusty. The car even has the original factory decals in the windows and the GTS factory wipers with the out of production and impossible to find spoilers.
What's surprising is that the owner is only asking $45,000 for this beauty, which for a Porsche as rare and significant as the 928 GTS seems like a steal. The GTS was the final embodiment of Porsche's first clean-sheet design, and this car is about as nice as they come, especially considering the asking price. If you want a special car that has some potential upside for future collectability, this is certainly something to consider.
-Andy (Cap'n Clean)