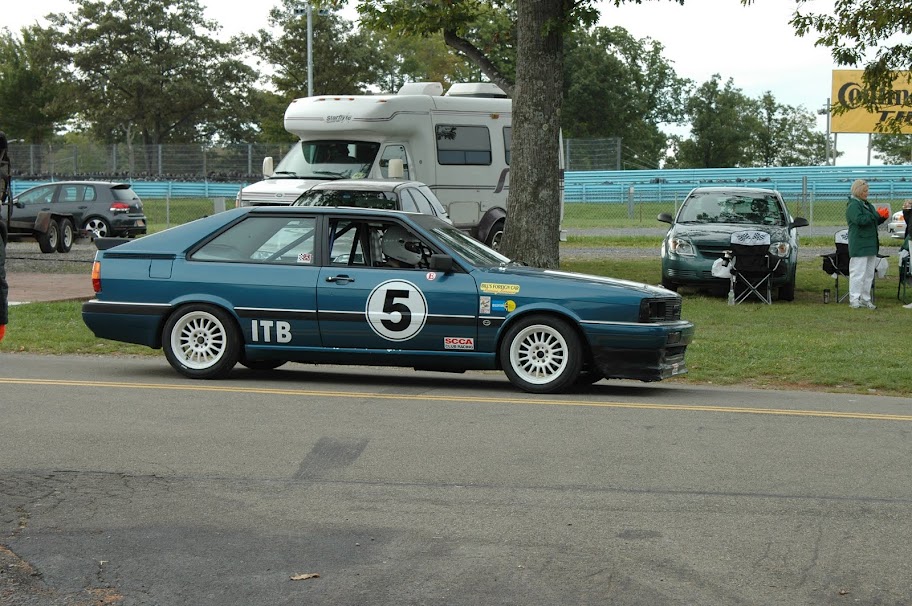 If this morning's Quattro was a little too expensive and sacreligious for your taste, there's a way that you, too can experience the 5 cylinder Coupe magic on a much more affordable basis. The Audi Coupe GT has long been a staple of SCCA's ITB class; slightly heavier but better balanced and a tad more powerful than the VW GTis, a well built GT is nearly always a front runner in the class when well driven. Today's example is no exception, as a top contender in the North East. I have a personal connection to this car; at one point, it was mine! I bought this car in pieces and got it mostly together though not running, but the current owner has taken it to the next level and made it a competitive car. Take a look at this rare Oceanic Blue Metallic 1985: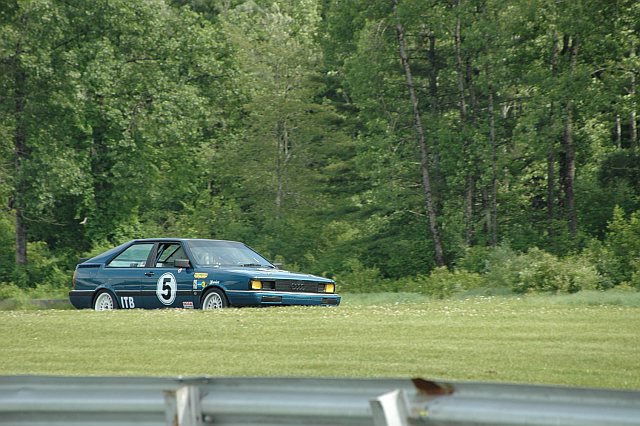 Year: 1985
Model: Coupe GT
Engine: 2.2 liter inline-5
Transmission: 5-speed
Mileage: N/A mi
Price: $5,500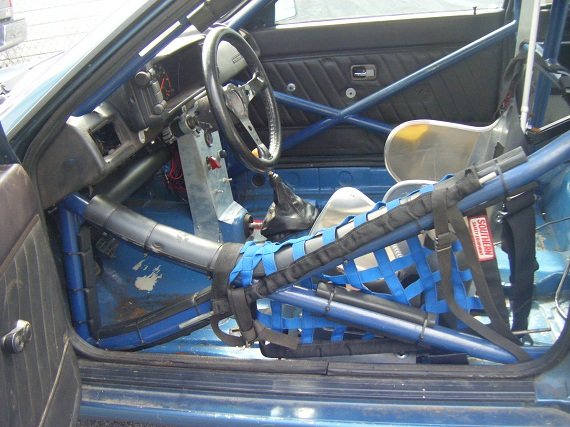 For Sale :1985 Audi Coupe GT (2wd) with SCCA logbook. (just passed the annual tech) Details: Bilstiens w/750 ft and 500 rear springs Quaiffe limited slip/Welded diff now in car All new power flex bushings control arms/rear beam New subframe bushings New Windshield ( not installed..and very hard to find ) 2 spare blocks, 1 spare head Spare hood,doors Several bins of misc. parts Lots of other spare Audi and race stuff , (toe plates, camber gauge, ect) $ 5500.00 or best reasonable offer.. 8×20 enclosed trailer also available : $4500.obo Would consider trade of Race/trailer package for running Urq. Email only for details and more pictures. racecar05@hotmail.com -John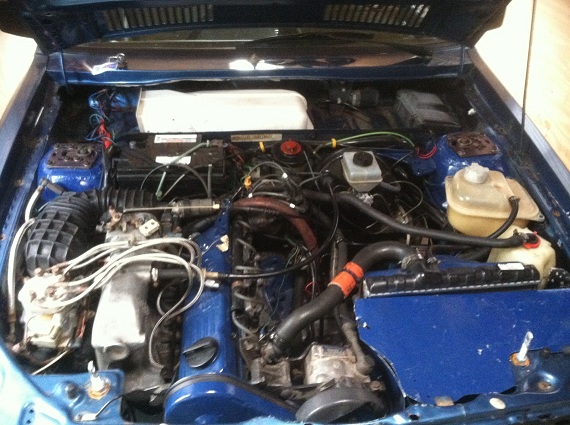 Unlike the Quattro but like most of our builds, you couldn't replicate this car for the asking price. Though not the cheapest ITB car for sale, this car is well built and well sorted. The GT is a unique car for sure, and while on paper it shouldn't work well as a track car, they're a joy to drive, neutral when well set up and make you really enjoy the driving experience. Think of this as the E30 of Audis, and you'll start to understand the magic. Looking at this car I wish I had finished the build I started, but building two GTs at the same time proved too costly and time consuming for me. Still, seeing it for sale makes me pull up my most recent bank statement to see if I can go grab it. This car is a steal, will be much cheaper to run than a Quattro rally car, and will give you plenty of thrills. Plus, most people will think it's a Quattro anyway. Win/win!
-Carter