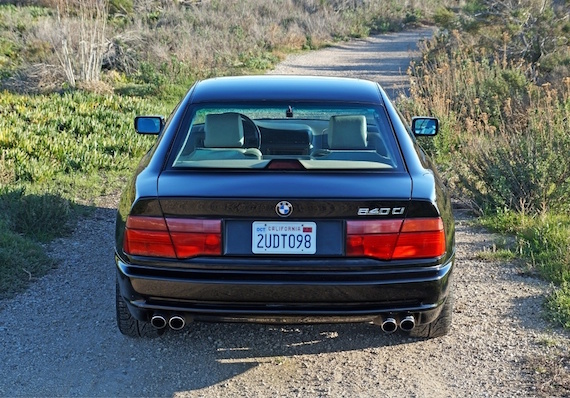 I've always been one that enjoys the road less traveled when it comes to cars. Having inhabited fairly wealthy, urban areas my entire life, I've grown tired of the ubiquitous luxury vehicles that seem to multiply on their own, such as the Mercedes-Benz C-class and the BMW 3 series, with the occasional small Audi mixed into the lot. For those who want a bit more speed, you can up the ante up to an AMG, M or S car, but even still, I'm left wanting for more. Something a bit more exclusive. Something, then, like this 840Ci for sale in California. You really don't see too many of these E31s wandering about these days, especially late model versions like this V8 engined 1996 example. While the 850CSi is the E31 to have, I'd be perfectly happy with the adequate power and lower running costs of this M62 engined variant. Like their contemporary, the Porsche 928GTS, these are super coupes that are beginning to get their due respect amongst the collector market.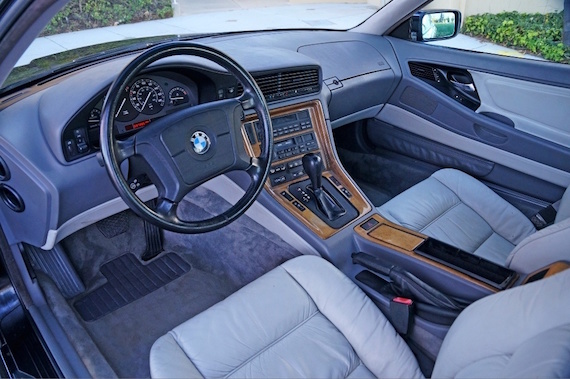 Year: 1996
Model: 840Ci
Engine: 4.4 liter V8
Transmission: 5-speed automatic
Mileage: 37,299 mi
Price: $30,500 Buy It Now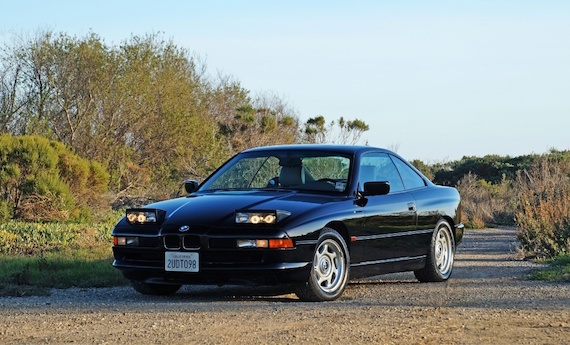 Offered for sale is a gorgeous, 37k original mile, comprehensively documented 1996 BMW 840Ci, finished in desirable factory correct Black over Grey Nappa leather interior. The car was purchased new in March of 1996 by Tom Benson (the owner of Benson BMW in Kenner, Louisiana and, more notably, the New Orleans Saints and New Orleans Pelicans) for his daughter Mimi Peake. Mrs. Peake is married to Martin Peake, who took over the BMW dealership from his father-in-law some time shortly thereafter. Mrs. Peake enjoyed the car until the summer of 1997, prior to it being sold by Peake BMW to Mr. and Mrs. Marshall Oreck of the Oreck Corporation (Oreck Vacuum Cleaners), also residents of New Orleans, LA.

The Orecks would own the car for the ensuing 17 years, driving it sparingly and having it religiously serviced at Peake BMW. In January of 2014, with 30k original miles on the odometer, the car was subsequently sold to a buyer in Wilmington, DE. He would own the car until September of 2014, prior to selling it to its fourth and most recent owner, a buyer from Fort Lauderdale, FL, who owned the car until we acquired it earlier this year. Throughout each of its owners' tenures, the car was always garaged, driven sparingly and well-maintained, as evidenced by the tick stack of service receipts. The original window sticker, correspondence and sales documentation from, prior owners, the original owner's manual, books and literature, three keys and a clean CARFAX report all accompany the sale.

The car's original Black finish is in great condition – deep, lustrous and marred only by a handful of negligible imperfections typical to a 20 year-old car, none of which are significant enough to appear in the pictures. The body is entirely straight, with factory consistent panel fits and gaps throughout, and all of the trim and glass is in excellent condition. The lamp lenses are all crisp and clear and the factory wheels are in excellent original condition and wrapped in Pirelli P6000 tires. The car's interior is equally as clean, the Nappa leather seats showing only minimal wear, the carpets tidy and unmolested and the dash, interior panels and headliner all in excellent original condition.

The car is also mechanically excellent, the original M62 4.4L V8 engine starting effortlessly, pulling strongly and smoothly through each of the gears with expectedly even compression across all eight cylinders. Ride quality is immaculate, the suspension and brakes each functioning flawlessly, rounding out a solid and secure driving experience that causes one to truly appreciate the incalculable engineering that went into the 8 series. Also worth noting, the 840Ci also has the added benefits of better fuel economy and much lower cost of ownership than its more brutish V12 sibling, yet it still provides ample power that's comfortable around town but especially at home on the highway. In terms of GT cars, it's hard to envision anything distinctly more pleasurable to drive, and that includes BMW's more modern (but less exclusive) offerings.

This car represents an uncommon opportunity to acquire an excellent example of one of BMW's finest: a very low mileage, comprehensively documented, well cared for and gorgeous 840Ci – one that deserves the serious consideration of any BMW collector or discerning European car enthusiast looking for a striking and consistently appreciating modern classic.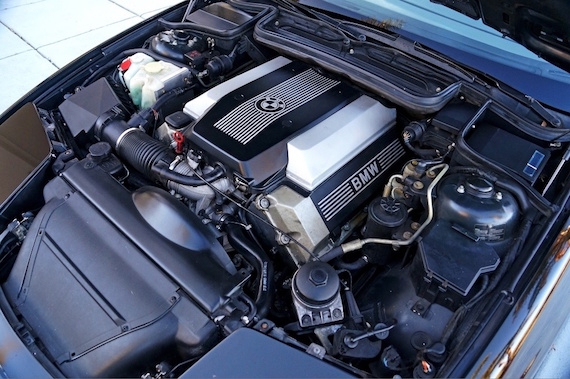 The 8 series is one of those cars where the mantra "buy the best you can afford" applies. If you get involved with a high mileage example needing some work, you can easily double your initial investment in the car in short order. These were complex machines at the time which required car in ownership and sadly, many have fallen by the wayside. This 840Ci, however, is in great shape with low mileage that speaks to its condition. The asking price here seems a bit steep considering this was the "base" model E31 at the time. However, given where we've seen 850CSi prices going, the 840Ci is probably not too far behind.
-Paul