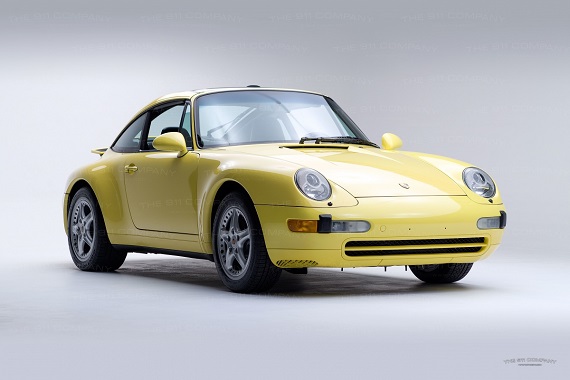 I don't feature Porsche's 993 Targa all that frequently. In part, there simply aren't a lot of them in total given that we are talking about a single model. But it's more than that. I've always enjoyed the original Targa design and while there are merits to the redesign we saw on the 993 overall I'm less of a fan of them. The most obvious point in the 993 Targa's favor is that the basic profile of the 911 is less altered relative to what we find with earlier Targas. Viewed from the side, many may not even realize there is any distinguishing characteristic. For some, that point alone is enough to bring them into the 993's camp. For me, there was always an allure to that brushed roll-hoop and the contrast it created with the rest of the car. Let's not let these things detract from this particular 911 though because it looks to be an exceptional example in a pretty and rare color. Here we have a Pastel Yellow 1997 Porsche 911 Targa with Black interior and around 33,000 miles on it.
Year: 1997
Model: 911 Targa
Engine: 3.6 liter flat-6
Transmission: 6-speed manual
Mileage: 33,000 mi
Price: $130,000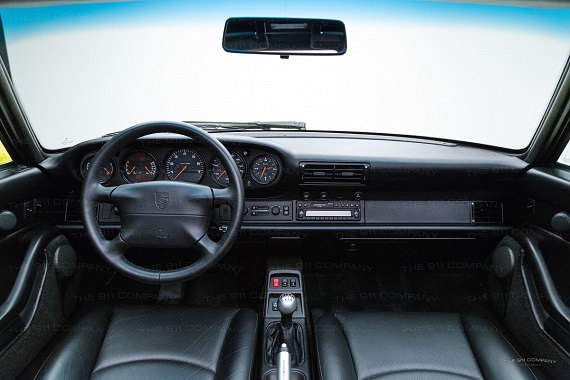 A rare, fun and highly collectible modern classic.

Delivered new to a professional tennis player, this highly unique 1997 Pastel Yellow (Q1) Porsche Carrera Targa is one of just 567 sent to the U.S. market of only 1,843 produced worldwide. It was kept for 14 years at the first owner's home in San Luis Obispo, California. Stored in a climate-controlled garage, this Porsche was used as his personal car when he was home, acquiring only 33,000 miles.

It was subsequently sold in 2011 to its second owner, a woman who only collected yellow Porsches. She kept the car at her home in North Carolina, though it was titled in Vermont.

This rare and sporty modern classic is in outstanding condition, with no accident damage. The paint is original; only two small areas were retouched due to minor scratches. With up-to-date service records, it drives flawlessly and is ready to be shown.

The convertible Targa top can be opened with ease and converts it from a coupe to an open car that is unbeatable on a sun-drenched road. Inside, the car feels like new, with no defects or issues. Every control and button works perfectly. Its unique two-piece wheels are in excellent condition and bear no marks.

Already a very rare 993, this vehicle sports a great color. Certain to appreciate, we are confident that it will one day become the centerpiece in a Porsche enthusiast's collection.

– Highly collectible model
– Original and rare color
– Ready to be driven and shown
– Impeccable provenance
– Unique two-piece wheels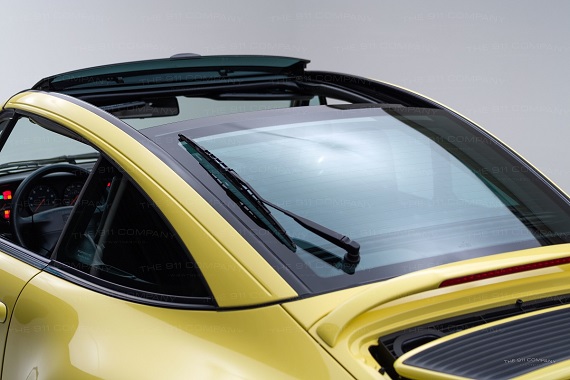 Because we don't see a lot of these Targas determining the right price is always a little difficult. That said, I feel safe in saying that this one is priced too high. Don't get me wrong, it's a very nice example in a rare color and its condition looks very good inside and out. But this is priced above most examples of the Carrera 2S or 4S and those should consistently attract more attention than a Targa. As the last air-cooled Targa model there's certainly some appeal here, but for this price there are a lot of options, many of which probably stand to show better long term value.
-Rob