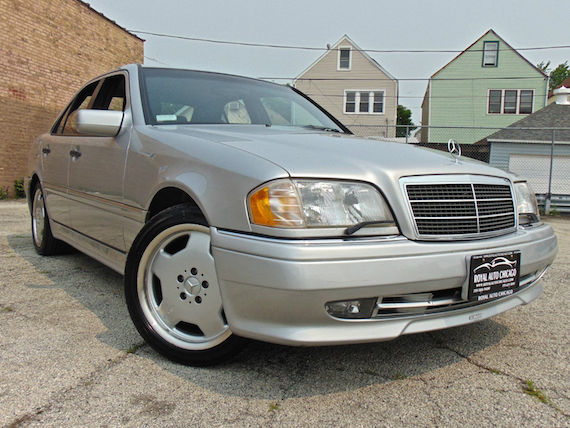 I always considered the C36 AMG a car with a lot of untapped potential. This was a rather innocuous looking machine for being the first AMG car to emerge from the factory after Mercedes absorbed the tuning firm. It appeared right around the same time as the BMW E36 M3. These were cars aimed at two different markets, with the M3 being offered initially only as a coupe. But when the sedan appeared later on, the choice was clear for those who wanted to row their own in a super saloon. Sure, the later C43 and C55 AMG offered V8 grunt, but they were still automatic only.
GCFSB's own Dan Crouch just purchased a C43 AMG and has been enjoying every minute. However, we were contemplating just how bad this thing would have been with a 5 or 6-speed manual. Likewise, the earlier C36 AMG might have been loved just a little bit more with that third pedal. However, with 5,200 produced, the C36 AMG is a dark horse in the Mercedes-Benz performance portfolio and a great choice for those seeking a bit of brute force enveloped in formal attire.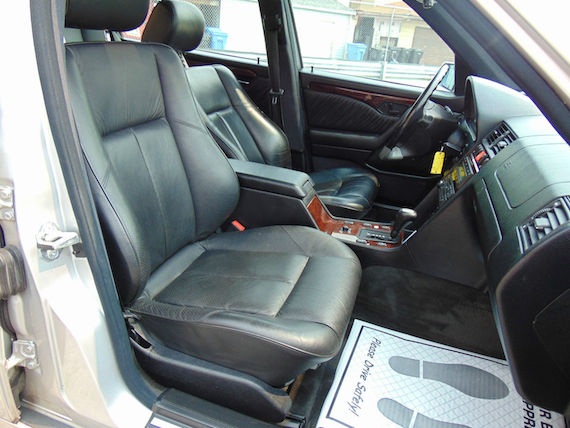 Year: 1996
Model: C36
Engine: 3.6 liter inline-6
Transmission: 4-speed automatic
Mileage: 79,112 mi
Price: $7,800 Buy It Now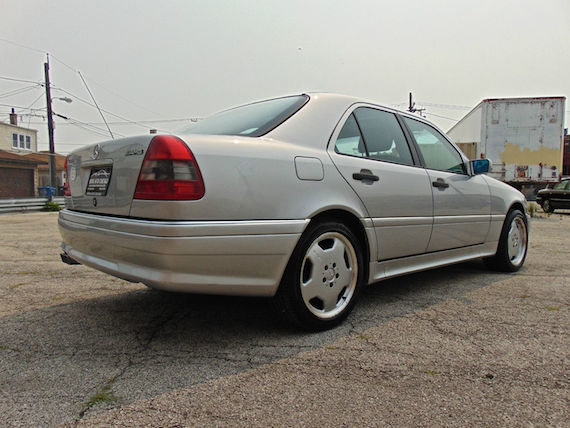 ***1996 Mercedes C36 AMG Sport Package – One Owner Vehicle with Only 79,115 Documented Miles***

***A Very Rare Find in Pristine Condition and Super Low Miles***

***No Accidents, No Issues, No Problems Ever Reported – Please See Carfax Below***

***Clean Exterior and Clean Interior – Very Nicely Preserved Vehicle***

***Drives Fast and Smooth – 3.6L AMG Motor is Fun to Drive***

***Great Tires All Around with Factory AMG Wheels***

***No Warning Lights, No Issues, No Problems Vehicle!***

Don't Assume Anything – Call 847 736 8585 and I'll do a walk around the vehicle for you!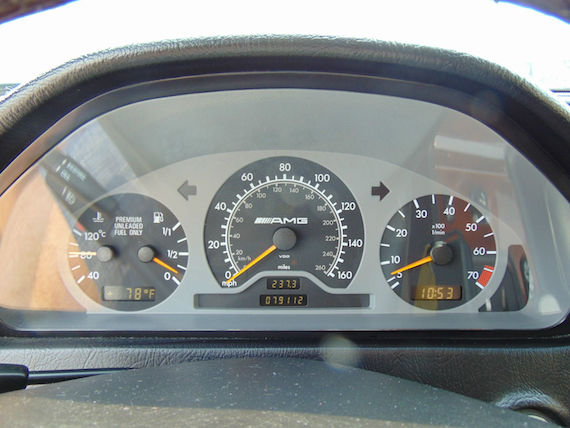 Last year, we saw a 1997 C36 AMG with 52,000 miles sell for $10,200. Taking that into consideration, I'd say this particular car is priced just about right, given we're about a year on from the last car we saw and with the slight increase in miles. For all the expansion in the AMG lineup within the current Mercedes-Benz product portfolio, this is where it all started on an in-house basis. And thankfully, they are still an affordable classic.
-Paul