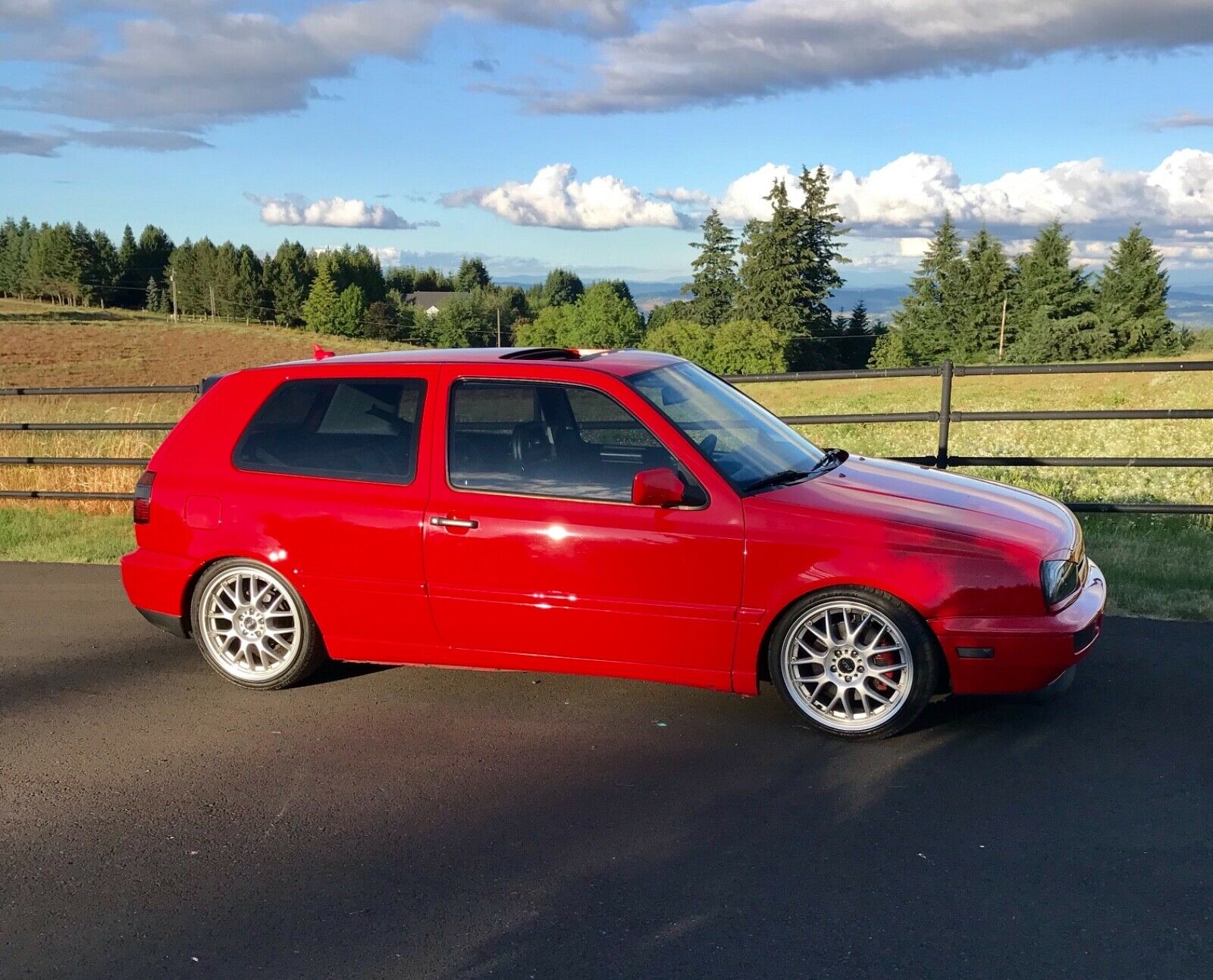 Jumping in to a third generation Volkswagen Golf won't get you much respect outside of dedicated brand enthusiasts. But what it will do is reward your decision. Like the E36 M3, adding two cylinders to the model may not have sounded as sexy on paper as the high-revving double cam inline-4, but the result was better performance, better reliability, and cheaper prices for that speed. With 172 horsepower and 173 lb.ft of torque on tap, the VR6 took the Mk.3 into a new performance territory. It brought with it a more grown up feel, too – leather, a quiet(er) cabin, power windows and sunroof – these were unthinkable a decade earlier in the budget hatch. In fact there was only one option – a trunk mounted CD changer. Everything else? Standard. The increase in performance dictated upgrades throughout; sport suspension with sway bars, larger brakes with 5×100 mm hubs and accompanying 15″ wheels. 0-60 was firmly sub-7 second range, and the boxy hatch could brush 130 mph flat out. In a flat-out drag race, this economy car was on par with the Audi S6.
At nearly $20,000, the price tag didn't seem cheap at first. Indeed, in a little over a decade the base price of the GTI had increased 100%. But the Golf was still about cheap speed, and so you need to view this package in relative performance. It wasn't much slower than the U.S. specification M3, for example, but was about half the price. More appropriate, though, was that it was some $6,000 cheaper than the Corrado with nearly the same setup. Today, that cost savings carries over – Corrados are easily twice to many times the current bid of this example: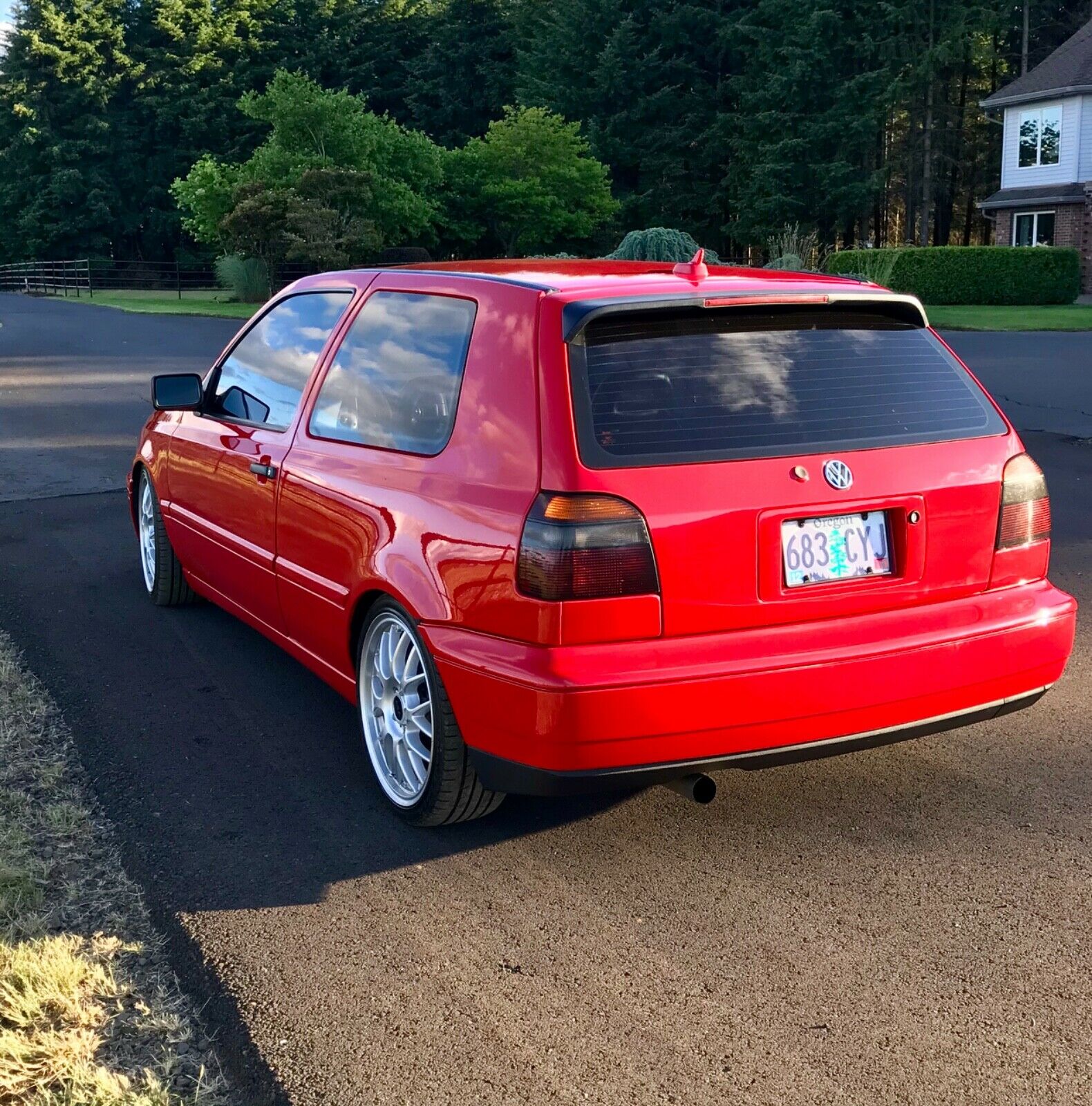 Year: 1996
Model: GTI VR6
VIN: 3VWHD81HXTM116959
Engine: 3.0 liter narrow-angle VR6
Transmission: 5-speed manual
Mileage: 153,370 mi
Location: Beaverton, Oregon
Price: No Reserve Auction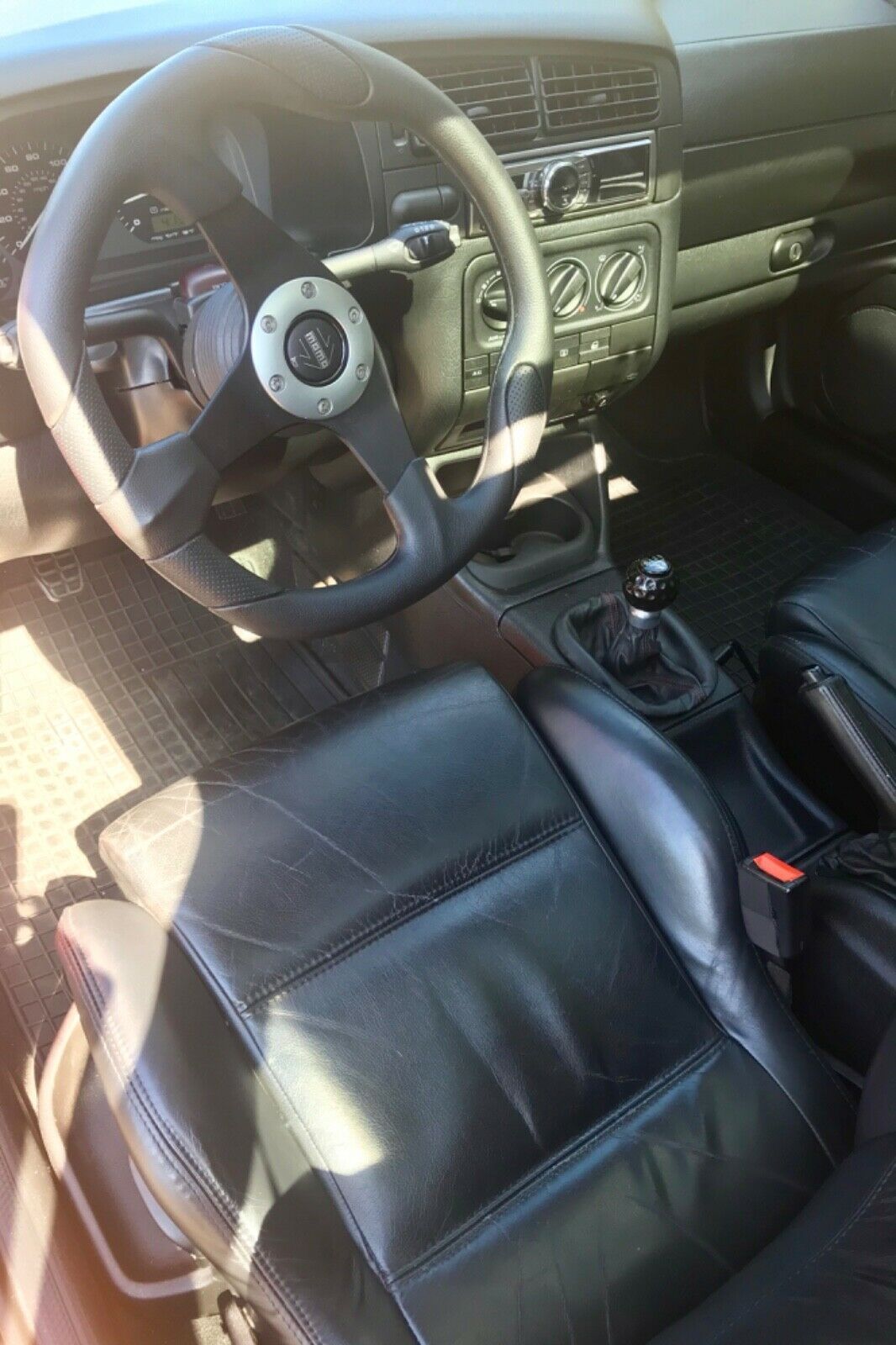 Modified 1996 Volkswagen Golf GTI VR6. Condition is Used. This MK3 is one of the cleanest you'll find. Clean title no brands. Entire car has been customized. The engine was bored to a 3.0l and cammed. Full exhaust, downpipe, cat delete, A/C delete. Neuspeed cold air intake. This car is very quick. Runs extremely strong. Coil over suspension with sway bars. Short shifter. New MOMO steering wheel. Drivers edition shift knob and red stitched boot. HID halo headlight conversion with hood lip. Polished manifold. Tinted windows. Full custom paint job, was repainted 1988 BMW M3 Hennarot Orange. Beautiful paint job including entire hood, hatch, and door jams. Almost $4000 paint work. No dents in body. Only a couple rock chips. Touch up paint included with paint code. Interior is very clean, no rips or major flaws. Headliner is in perfect condition. 3700 watt 5 channel amp. I'm sure I'm missing some stuff. This is an adult owned vehicle. Not abused.

Thousands were spent on this car in recent work to restore it. Have all receipts for work done. All done within 3k miles. Transmission was replaced due to bad differential. Brand new clutch. New front brakes. New drivers side window regulator. New battery. Paint correction on passenger quarter panel. Drivers seat repair to leather bolsters. Plus more odds and ends. All mechanical work done on this vehicle was performed by Hillside Imports, a VW and Audi specialist shop.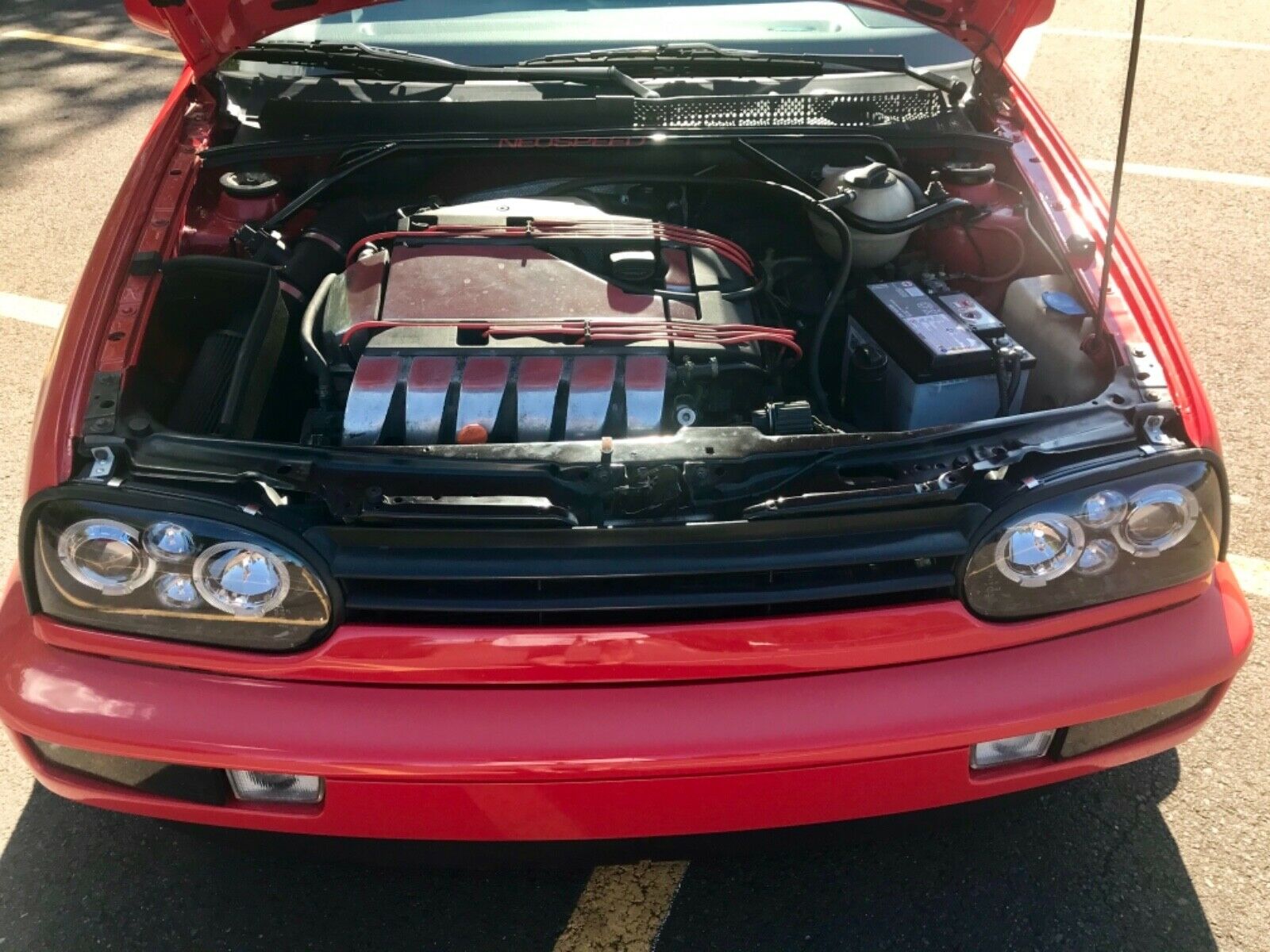 Unlike the mostly original examples of VWs I've recently looked at, this one has a fair amount of modifications; from the Henna Red repaint to the modified VR6 and effectively everything in between, it's been thoroughly updated. And generally I think it pulls it off well; though none of the parts are the top-dollar must-have bits it looks like, they work together reasonably well. What's neat is that Henna actually pulls in some of the A2 Mars Red tones, and it's therefore a bit strange to me that you wouldn't have chosen a VW-specific color. But when you're painting and personalizing a car, individual preference always takes the driver's seat compared to what others think. The problem comes when you sell it. Surprisingly, though this car has quite a few miles and what looks like a checkered past, bids are pretty strong at $7,000 so far. That may seem like strong money, but it's still quite cheap compared to some of its contemporaries these days.
-Carter