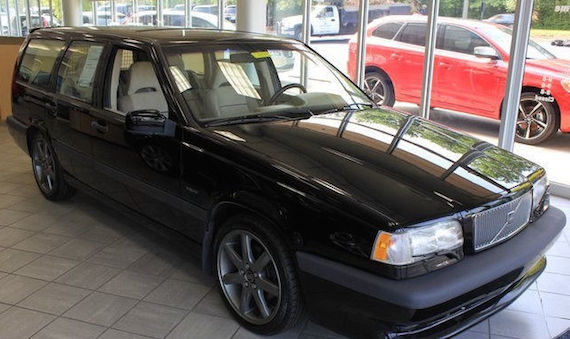 Fashion icon Iris Apfel was noted for saying "life is gray and dull and you might as well have a little fun when you dress and amuse people." Adapt this quote to automobiles and you are speaking my language. So much of what we see offered today by manufacturers is boring and drab, trying to maximize profit while giving consumers the vague whiff of individuality. There are still a few cars out there which will help you stand out. Continuing on with the Swedish theme I seem to be on this week, Volvo has been one of the few brands to offer what has become a niche vehicle with a rabid following: the performance estate. These cars are an attempt at offering the family man his cake and allowing him to eat it, too. And with this formula comes a bit of whimsy.
It all started in the 1980s when they started turbocharging their five-door offerings. Then, in the 1990s, Volvo went all out and fielded an 850 Estate in the British Touring Car Championship, with the help of Tom Walkinshaw Racing. This spawned a street version, the 850 T-5R. With an engine developed in conjunction with Porsche, this car packed 243 horsepower and was available in both sedan and estate form. The T-5R was then succeeded by the 850 R, essentially the same car with some improvements. This 850 R for sale in Kentucky is a rare sight, an example in very good condition with just 65,000 miles on the clock. Want some sport with your utility? Read further.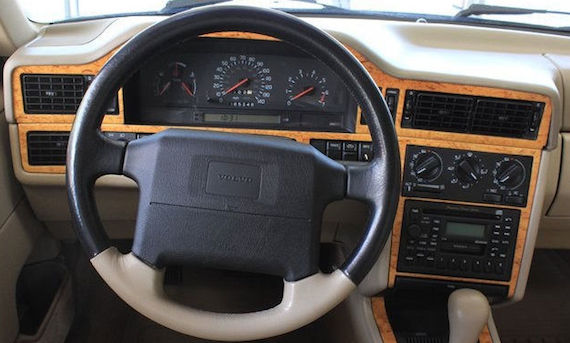 Year: 1996
Model: 850 T5 Estate
Engine: 2.3 liter turbocharged inline-5
Transmission: 4-speed automatic
Mileage: 65,346 mi
Price: $13,000 Buy It Now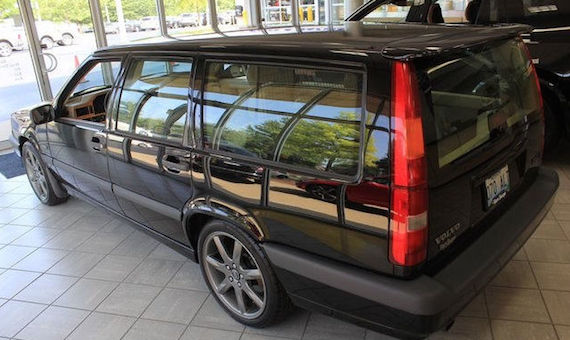 The Volvo 850 was a game-changer for its maker, even if it didn't look like one. It marked a turning point for Volvo, because it finally saw that most conservative of Swedish carmakers fully embrace front-wheel-drive 10 years after most of the opposition. Not that you'd know to look at it – at the time you'd have sworn it was a scaled-down 740.

Top in the new range at launch was the T5, a five-cylinder sporting model with 230bhp on tap, and little visual clue to its near 150mph capability. Two years later, that was trumped by the T5R. And it was this car that that really caused people to sit up and take notice. With a wheelspin inducing 250bhp from its turbocharged 2435cc engine, pumped through the front wheels, here was a Volvo that was both safe and practical yet also fast and a little sexy. And thanks to the exploits of Tom Wakinshaw Racing in British Touring Cars, the estate will always be remembered for its exploits in track! Getting rare now.

With only one previous owner, this automobile is ready for you. This is a smoke-free automobile. There is no damage evident on this vehicle. This is a garage kept vehicle. The engine on this vehicle is running properly. This vehicle has no known defects. The exterior of this vehicle is extra clean.Extra clean interior. Absolutely no rips, odors or abuse. The tires on this vehicle appear to have no wear at all. The mileage represented on this vehicle is accurate. There are no noticeable dings on the exterior of this vehicle.This vehicle has a smooth shifting transmission. All power equipment is functioning properly.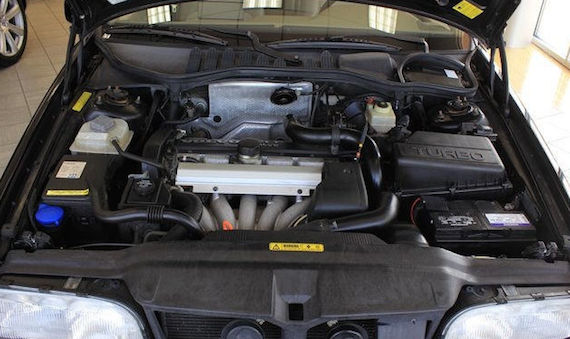 At first, $13,000 seems a bit rich for what is almost a 20 year old Volvo. Then again, this isn't any normal Volvo. When you consider what some more recent fast five doors like the Mercedes-Benz E63 AMG and Cadillac CTS-V will run you, the exclusivity and speed offered from this Volvo seems more of a bargain at the current price. I got excited when I saw this car at first because I had been looking for a clean example for quite some time. A car like this will certainly catch the attention of enthusiasts like the ones found over at Swedespeed.
-Paul