There once was a time when you could get a fairly basic German car with an upmarket badge here in the US. Time has moved on though and tastes have dictated these manufacturers should shy away from offering such cars in this market. While the E36 M3 is one of my favorites, this 318is with a 5-speed manual is just as attractive to me. Even better, it has just shy of 30,000 miles on the clock.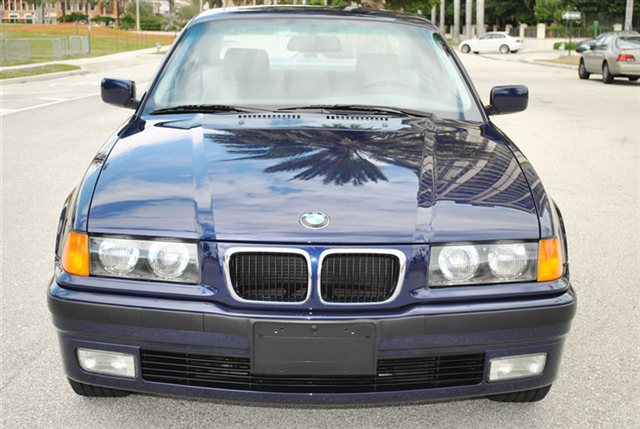 This is an absolute amazing example of a 1997 BMW 318is coupe. This 318is coupe is finished in the highly desireable color of Montreal Blue with Gray cloth interior. It is an original Florida car that is near perfect and was just traded in by it's ORIGINAL owner. It has only 29,844 original miles on it, and is quite possibly one of the finest original examples of a E36 BMW to be found anywhere, at any price. It has a fully documented service history, and has been stored in a climate controlled garage it's entire life. To find an example in this condition, with full service records, with such low mileage, and with all of its near perfect ORIGINAL paint is nearly impossible. Dont let this rare BMW get away!

This 318is coupe is easily the finest of it's kind to be found anywhere. It looks, runs and drives like a BMW that is only a couple years old. It was treasured by it's original owner and it shows. Nothing in this car has been re-done, it is 100% original, and is in true "SHOWROOM" quality. The interior of this BMW is as flawless as you will find, and even SMELLS like new. After driving this 318is, I can tell you that there is not a more fun car to drive for the money than this one. If you are looking for a BMW 3-Series of this era, they do not get any nicer than this one.
Sure, this 318is won't beat much off the line these days, but for someone looking for an economical car with good handling and a touch of class thrown in, you can't beat a coupe like this. The Montreal Blue and gray cloth combo also does wonders for the classic BMW lines. There's a fair bit of bidding interest and we've hit $10,000 with less than three days to go in the auction. I'd guess this car will bring somewhere between $12,000 and $13,000. If it gets much higher, we'll be in clean E36 M3 territory. While some people don't need M3 power, you'd really have to want the more basic spec at that price point.
-Paul