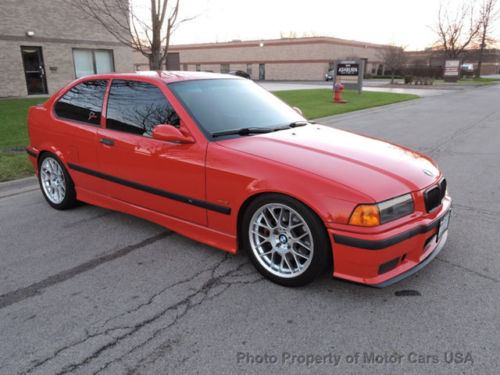 Nate has been on a run of covering some great classic Alpina models, and it's very easy to see the appeal of the brand. Their tried and true recipe of taking the motor out of a higher-end model and swapping it into the smaller chassis might have seemed a simple task, but the execution of Alpina was always top notch and the results were undeniable. Coupled with upgraded wheels and suspension and full of lovely details, they always managed to feel like a premium product and today that appreciation is shown in high asking prices. In the same vein as the legendary Alpinas, many enthusiasts have tried to take the motor out of M models and fit them to lesser 3-series and 5-series models with varying success. But if done right, the result can be a very tidy looking and appealing package on a more friendly budget: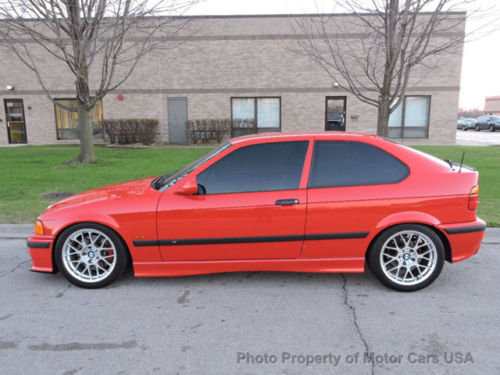 Year: 1997
Model: 318ti
Engine: 3.2 liter inline-6
Transmission: 5-speed manual
Mileage: 149,000 mi
Price: $10,500 Buy It Now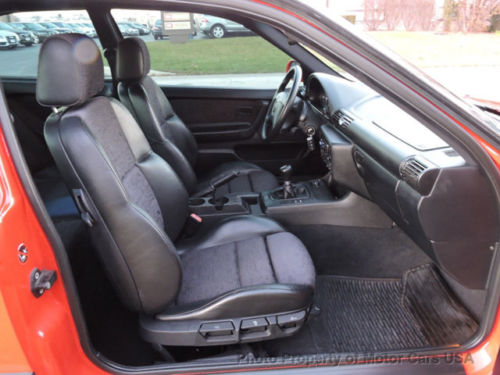 1997 BMW 318ti M tech Engine: Swap from 1999 BMW z3M roadster with 70k miles eBay headers Costume 3 inch mandrel bend exhaust with vibrant performance resonators borla muffler and tip K&N intake with heat shield Secondary air pump eliminated M50 intake manifold conversion New 140 Amp alternator upgrade New battery New bmw z3M s54 radiator with mishimoto radiator hoses Spal 16′ electric fan Drivetrain: Bmw e36 m3 5 speed transmission JB Racing Lightweight Aluminum Flywheel New bmw e36 m3 clutch kit only 1k miles Bmw e36 m3 driveshaft with new center support bearing Bmw z3M roadster differential 3.23:1 gear ratio Stainless steel clutch line UUC selector rod Suspension: Front and back Sport bilstein shocks with H&R race springs Ground control camber plates New front control arms with power flex bushings new inner and outer tie rods Bmw e36 m3 steering rack with m3 reinforced front subframe Bmw Motorsport X-brace Rear subframe AKG bushings Brakes: Bmw e36 m3 front brake conversion Front Hawk HPS street sport brake pads Brembo stock rotors Turner Motorsport Stainless steel brake lines Wheels: Apex ARC-8 17×8.5 wheels in hyper silver Oem bmw center caps Dunlop Direzza Zll tires Interior: Clean Stock m tech interior Bmw e36 m3 steering wheel Zhp shift knob Keyless entry Bmw Z3m roadster gauge cluster New oem speakers front and back Exterior: Bosch original adjusting headlights xenon Fog light delete Windows tint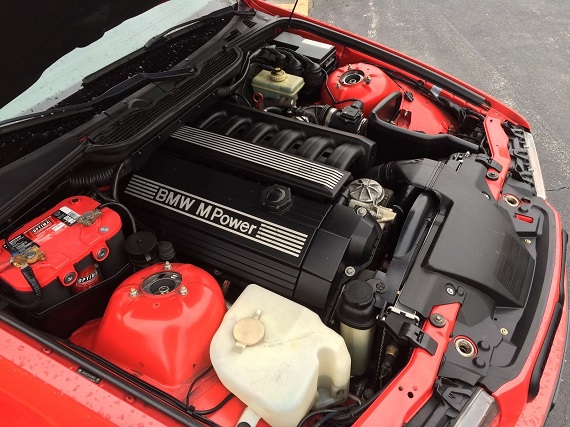 To me the builder of this car did it just right, overall. They didn't go overboard outside, instead replying on the standard M-Sport body kit. But to back up the look of the M product and the flashy Hellrot exterior, underneath lies the S52 inline-6 with the associated healthy bump in power. With matching suspension and brake upgrades, the motor won't overwhelm the chassis and it should sound great through the Borla exhaust. Inside are subtle upgrades to again match the original M-Sport interior and it works great! The only part I'd personally change would be the wheels. They're not bad, but were this car outfit with the forged double spoke Style 24s it would really pop. $10,500 is a lot for a 318ti, but there's a lot to like here and this effective E36 M3 on a budget both manages to look unique and very stealthy at the same time.
-Carter