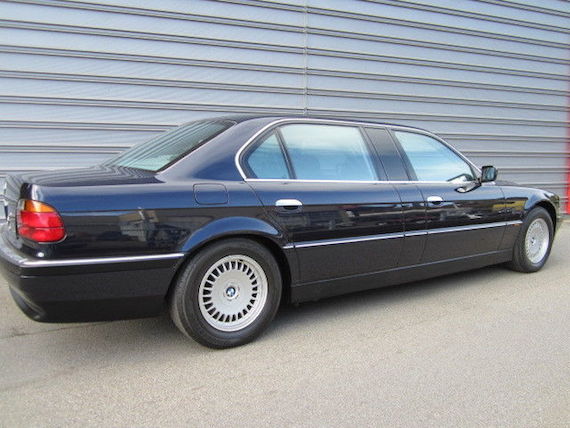 Shortly after the E38 BMW 7 series was introduced, the company resurrected a name from the 1980s to grace one very special 7 series. The L7. The first L7 was based on the E23 7 series and appeared for but one model year in 1986. This 7 series featured leather upholstery throughout with a leather dashboard and door padding, a power glass moonroof and a driver's side airbag.
For the E38 though, the L7 badge would mean something a little more special. First, one notices the extra length. Ten inches longer aft of the B-pillar, this car was designed with rear passenger comfort in mind. Leather upholstery throughout was standard, of course, as was the V12 engine. A full length console ran down the center of the rear seats, with electric adjustments for both rear seats and a refrigerator behind tucked away behind the folding armrest. Tray tables like what you would see in a Jaguar XJ Vanden Plas were on hand, as well. Just 899 of these long-wheelbase 7 series were produced, with the bulk being produced in 1997 – 265 examples. This particular L7 is on offer south of Stuttgart in the direction of the Swiss border.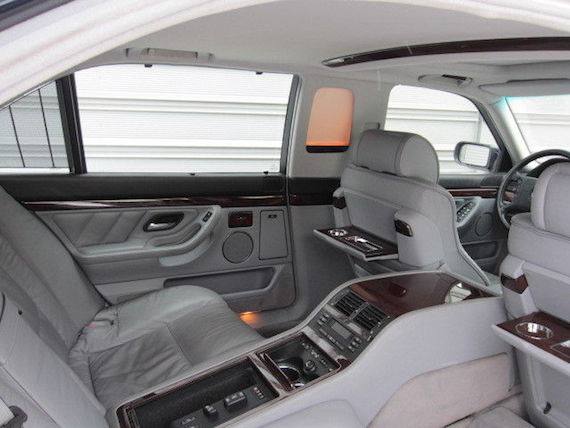 Year: 1997
Model: 750iL L7
Engine: 5.4 liter V12
Transmission: 5-speed automatic
Mileage: 20,443 mi
Price: €19,990 (~ $25,365 USD)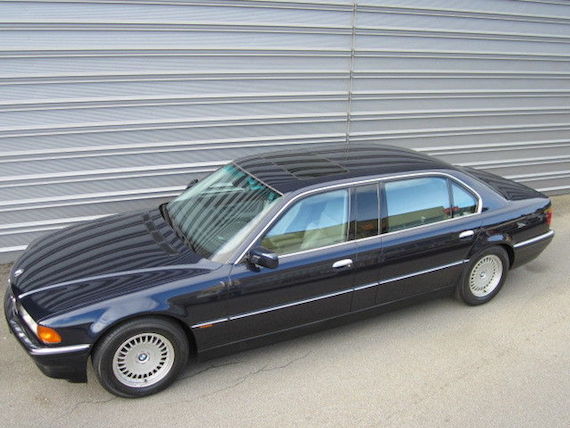 Long version L7!!! 32,000 original kilometers, BMW full service history, BMW customer service at 2,644 KM, 5,269 KM, 9,774 KM, 13,851 KM, 27,784 KM, 32,745 KM. Former original price about DM 300,000. Full gray leather, Xenon headlights, extended leather trim (dashboard, etc.) automatic air conditioning, rear tray tables, electric seats with memory driver/passenger, electric seat adjustment in the rear, cooling compartment in the rear, reading lamps in the rear, foot restraints in the rear, navigation system, power sunroof, cruise control, electric rear blind, etc. fixed price!!!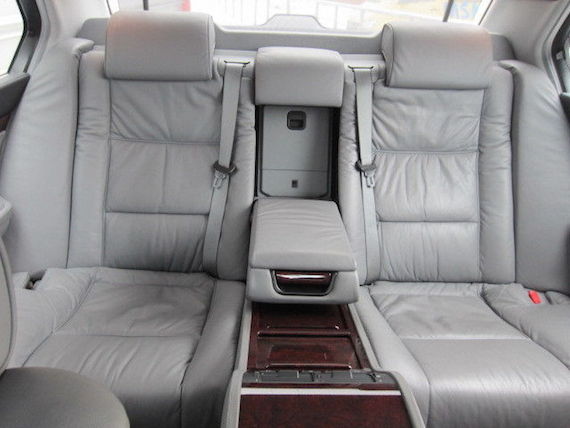 These L7s never made it stateside and sadly, fans of factory stretched sedans will have to wait another few years for this one to be legal to import. The E38 with the V12 isn't a particular cheap car in terms of running costs, but with up to date servicing and low mileage like this example has, it would probably be harder to find one better for the price, if you could find another one for sale at all. While not as large as some stretch limos we see in the US, I would much prefer a factory built special such as this. The E38 is a favorite of many when it comes to large German sedans and the exclusivity and sumptuousness of this one has the potential to make that attraction even stronger.
-Paul