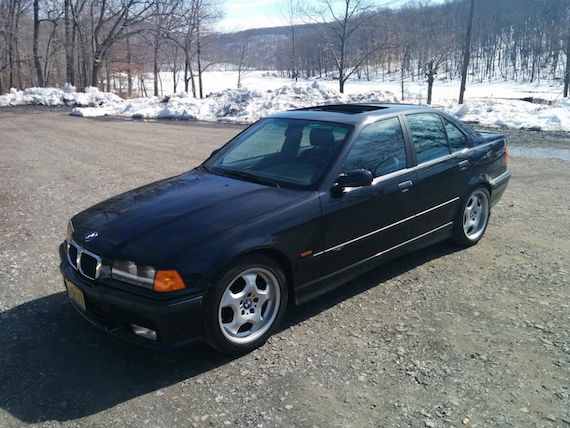 I've seen a host of E36 M3 sedans around this week, some great (businessmom in a technoviolet, one in byzanz), some medium (plain white with that spoiler I can't stand), and some beat to hell (grey with broken everything). They're always on my radar due to nostalgia and a belief that it would make an incredible daily driver. Today's example, a creampuff doted upon by the owner's late father, might not be suited for daily driver duty. At the same time, I'm not sure E36 values are going to really skyrocket, so if you want to drive the best/"newest" E36 around, this is probably it.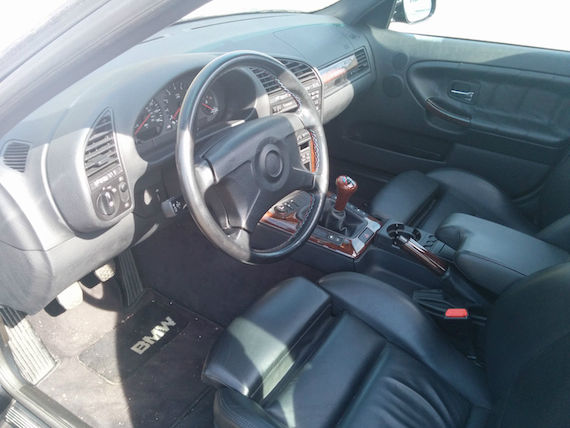 Year: 1997
Model: M3 Sedan
Engine: 3.2 liter inline-6
Transmission: 5-speed manual
Mileage: 17,550 mi
Price: No reserve auction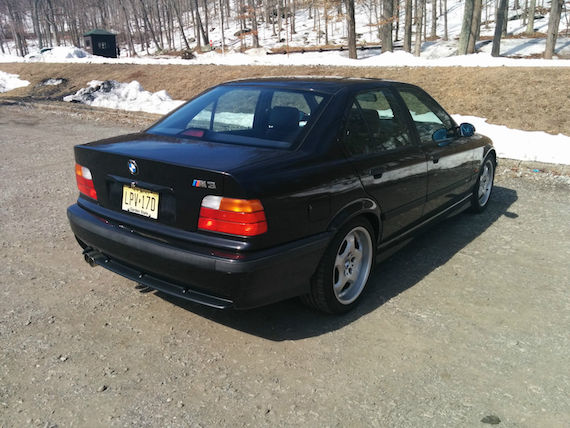 For sale: 1997 BMW M3 sedan with manual transmission. Mint condition. Extremely low mileage: 17,533 mi. All original equipment. Exterior: cosmos black. Interior: black leather.

History: This car was owned by my late father. It has spent a long time parked in the garage but has been well-cared for. In January (2014), I had the car professionally serviced for new fluids, new battery, new radiator, and a temperamental HVAC blower.

Highlights:
Extremely low mileage – 17,550 mi.
Fully stock equipment; no modifications.
No collisions
No track use

Low-lights:
New tires needed (side-wall bulge in driver's side rear tire)
Brake rotors OK but looking aged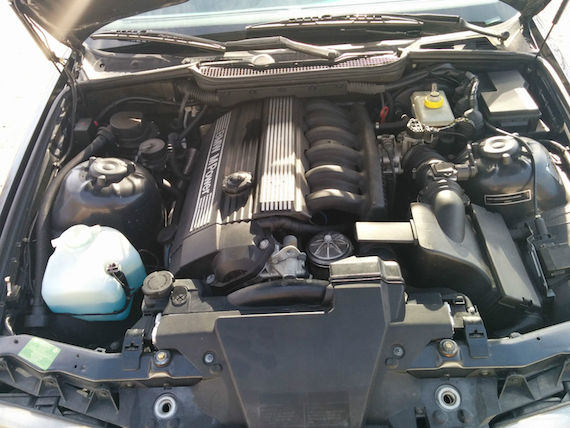 I do love these sedans. Not a very creative color combo, but that's clearly not what this M3 is about. It's all business. It's getting some good love on the bids with plenty of time on the auction, and will be a great one to watch to set the high watermark for perfectly-stock, low-mileage E36 M3s. My guess is just shy of $20k – what do you think?
-Nate