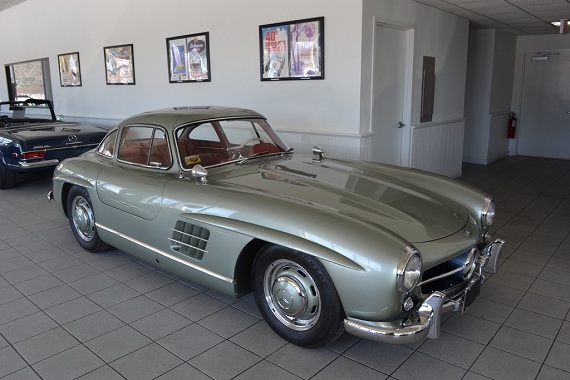 It's been nearly a year since Paul wrote up a beautiful 300SL Roadster, but that isn't because these rare Mercedes-Benz supercars aren't of interest to us. The reality is they remain dreams to all but the most well-heeled of well-heeled individuals, and in recent years that's become even more true for the most desirable of the lot, the Gullwing Coupe. When I was young, it was rare to see these cars but they turned up at vintage events, raced in hill-climbs and occasionally even on track. But that was back in the days when a good SL would set you back around $150,000 – $200,000. A lot of money for sure, but compared to these days it wasn't even the amount of a restoration on one. Over the past year, prices on these iconic cars have more than doubled with no end in sight; now, a top condition one car will set you back approximately 1.8 million dollars – exactly the asking amount of this particular example: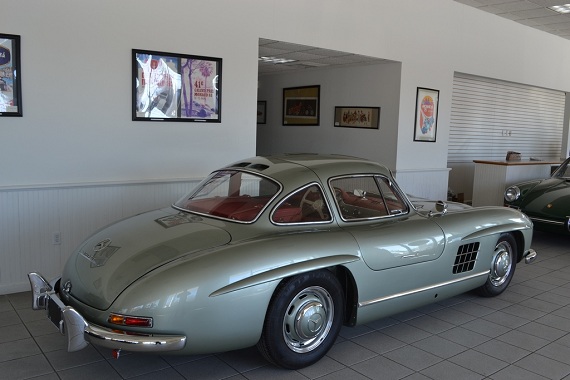 Year: 1955
Model: 300SL
Engine: 3.0 liter inline-6
Transmission: 4-speed manual
Mileage: 65,065 mi
Price: $1,850,000 Buy It Now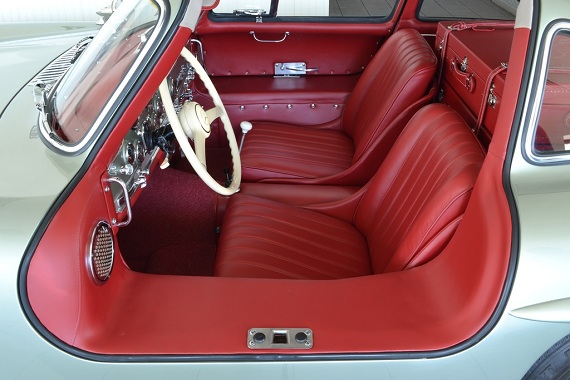 1955 Mercedes Benz 300SL
Buy it today, call: 631-283-8819.
This is a 1955 Gullwing in extraordinary condition. This is an original California car, copies of service records and California registrations going back 50 years. Car was recently restored by an award winning in house restoration shop of a very large collector. Restoration is to the highest level, car repainted in its original color Light Green Metallic ( #274) using correct Glasurit paint. Interior redone in correct red leather, stunning matching luggage. Car has original pristine floors and belly pans. Car comes with service records, old California registration copies, and original owners manual. For more details call 631-283-8819.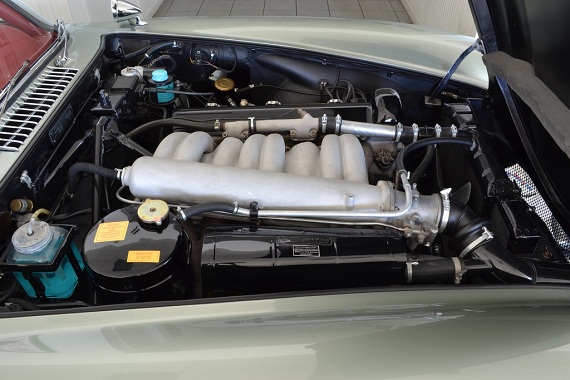 Like many of our favorite cars, these legends are simply out of the reach of mere mortals anymore, and unless the market completely tanks you'll never have the opportunity to own one. Heck, if the trends continue it's going to be rare to see them at all outside of a museum; that's pretty sad, because when I was a young man I got to sit in a 300SL Roadster at a vintage race event in New Hampshire; it was quite a treat for me and neat to see the old Mercedes in action. What was extra special about the 300SL that few realize is that its development was carried out by effectively the entire pre-World War II Grand Prix winning team. It was, for a time, the last throws of Mercedes-Benz at top-tier sports car racing, as with the 1955 Le Mans crash of the 300 SLR of Pierre Levegh Mercedes-Benz would withdraw from competition. It was the end of an era of Mercedes domination which was only equaled briefly by Auto-Union in 1936 and otherwise unprecedented until the 1980s. It's created, much like this 300SL it spawned, countless dreams for grown men and little boys alike. A watershed moment of racers coming together to build a cutting-edge road car, the 300 SL was as avant-garde as a mainstream company got. Sure, McLaren built the incredible F1 with no real prior road-car experience and that was incredibly impressive; but this was a company that produced for the most part luxury oriented cars and delivery trucks; post-War, it had been decimated by the poor economy in Germany and was still recovering from war damage from only a decade before. It was a return to form of one of the most storied companies in the history of the Automobile; a rebirth of German innovation and design; a reminder that the spirit of the German racers born in the first Grand Prix races in Europe would not be denied. Some 40 years earlier in 1914 at the French Grand Prix, Mercedes-Benz had emerged as one of the leading racing firms in the world – the 300SL was the exclamation point on that incredible history of racing, a celebration of engineering, passion and devotion. I realize that this doesn't answer many questions about this particular example – which, incidentally is gorgeous in light green metallic with red leather and fully restored – but you weren't likely to buy it anyway. Instead remember why this car was so special, why it's so important, and dream.
-Carter