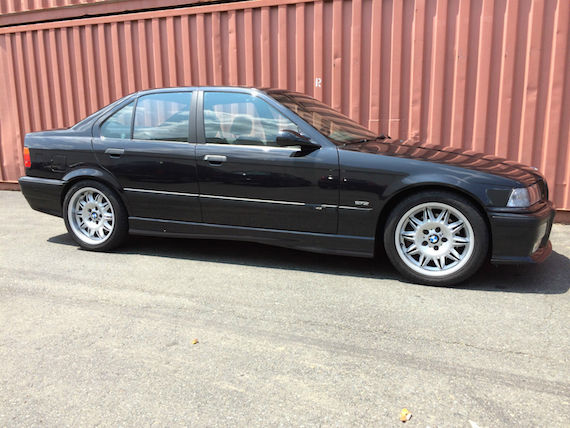 I unabashedly love the E36 M3 sedan, as I've repeatedly stated here. Some of it's sentimentality, while there's a newer undercurrent of practicality as they are one of the better performance values out there. We've seen some crazy prices for E36s, but those usually come in the Lightweight guise. Even ultra-low mileage M3s are usually sub-$20k, but today's seller is trying to jump on the ///Mppreciation train and perfect E39 M5 money for his E36. I'm all for giving these cars the respect they deserve, but M3s with this mileage used to sit just under $15k, and last time I checked they were not E30 M3s (and they never will be).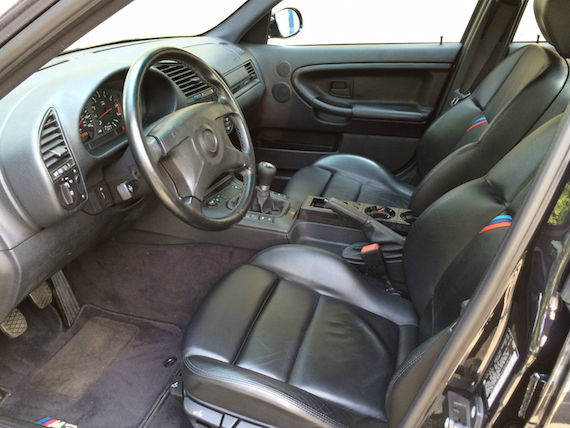 Year: 1997
Model: M3 Sedan
Engine: 3.2 liter inline-6
Transmission: 5-speed manual
Mileage: 36,939 mi
Price: $27,900 Buy It Now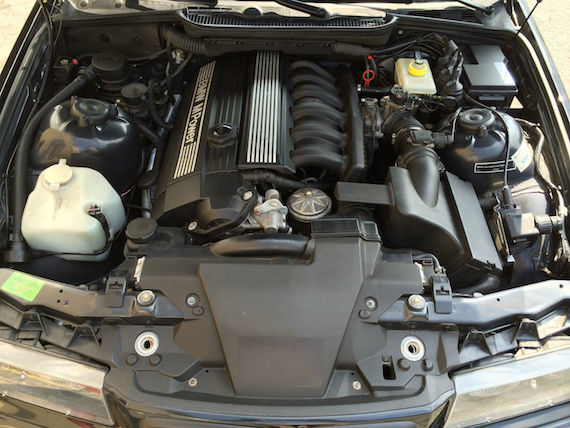 Up for sale is a pristine 1997 E36 BMW M3 Sedan with only 36939 pampered miles, Cosmos Black on Black, excellent condition, this is about as good as it gets. This is the clean, well-kept, collectors' E36 M3 Sedan that you've been looking for in arguably the best year/color/engine combination available. Feel free to contact me with any questions.

No Stories/Accidents whatsoever. All original car.

More high resolution pictures can be viewed at the following link:

https://picasaweb.google.com/103908307163778160743/1997e36sedan?authuser=0&authkey=Gv1sRgCNXo0qTLy87jLA&feat=directlink

Factory Options Include: Leather Upholstery, Manual Seats, Split-Folding Rear Seats, Cruise Control, Automatic Climate Control, Side-Impact Side Airbags, Rear Headrests, Power Sliding Sunroof and Staggered Double Spoke 2 Wheels. The condition of this E36 M3 is one of the best examples we have seen! All body panels are original with VIN tags present. The interior is in awesome original condition with soft leather, clean carpets and well-preserved trim panels.

Recently replaced Bridgestone Potenza sport tires.

· 36939 original miles

· Garaged entire life; adult/enthusiast owned

· No accidents or stories whatsoever

· Absolutely no blemishes/scratches/curb rash on wheels; PERFECT original finish

· Engine Oil + Filter Change, Transmission Fluid Change, Differential Fluid Change, Coolant Flush, Brake Fluid Flush, Power Steering Fluid

· Flush, Engine Air Filter and Fuel Filter Replacement.

· Exterior in excellent condition; paint shines like new.

· Interior in excellent condition; like-new dash, carpets, leather.

· Leather is soft and in new condition.

· Undercarriage is clean and virtually spotless

As you can tell, there are absolutely no issues with this car. It has been well-maintained and kept in like-new condition its entire life. More high-resolution pictures are available as requested by serious inquiries. This M3 has been enthusiast owned and it should go to a new home where this last-of-it's-breed machine will be treated the way it deserves.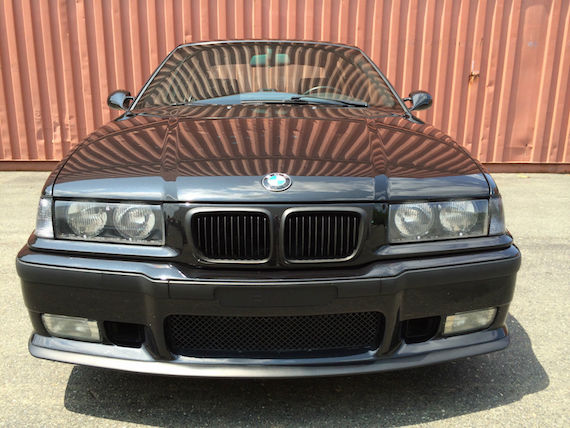 "Treated the way it deserves" apparently means in a garage, hiding from the roads. As great as that sounds (not), the E36 M3 will never be the value-monster that the E30 M3 – not even close. There are too many and (as much as I like them) they're just not special enough to garner that kind of price inflation. So while this is a great example – I love the Style 22s, black on black is inoffensive – there's no reason for it to cost this much. Perhaps my biggest pet peeve is people charging insane, all-original garage-queen perfect prices then failing to remember that they put effing black kidney grills on their car. Sure, they're easy to replace, but it's not all-original and shouldn't be priced as such. That's the kind of thing that makes me laugh, walk away, and go drool over a $10k E36 M3 sedan that I could hoon in the hills and on the track.
-NR