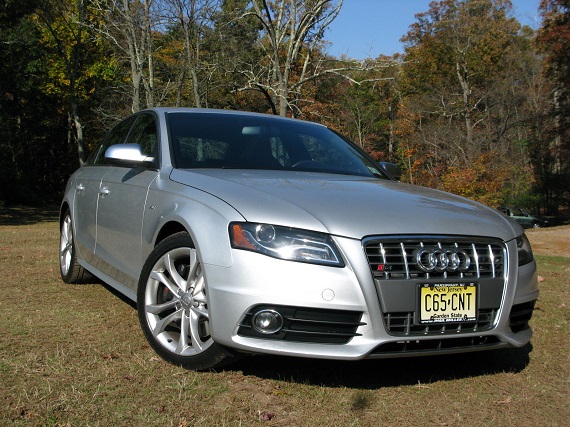 The Audi S4, now in its 6th iteration, has been a perennial performance favorite of those who like the understated looks coupled with all-weather performance. And since the original, the S4 has offered a unique tuning platform; while the B6 and B7 were difficult to extract extra performance out of, the other generations have offered forced induction out of the box that allows for generous tuning potential for a real sleeper supercar slayer. 1,000 horsepower isn't unheard of out of the legendary inline-5, but power numbers exceeding 400 seem to be almost commonplace for the C4 and B5 S4s. So when Audi launched the supercharged V6 model in 2009, the return to a smaller displacement forced induction powerplant immediately had me thinking that it wouldn't be long until tuned versions appeared. The trick in buying a S4, though, is and always has been managing to find an unmodified one that is well cared for but also affordable. After all, for under $10,000 you can run out and grab any one of the first three generations – however, the less you spend up front, the more likely you'll be dishing out of pocket in the future it seems. But as we get towards the newer generation of B8 you can get a car that is still quite new for a substantial discount over the original purchase price without (generally) the fears of abuse, neglect and immediate repairs that need to be undertaken. Compare this 2010 B8 S4 to a brand new 2015 model, and you'll notice slight changes with the facelift; more attractive lights and some other minor changes, for example. However, with only 55,000 maintained miles on the clock, if you can get past the un-refreshed looks of the early B8 you've got a car that is nearly identical to new ones at the dealer but is only about 50% of the price: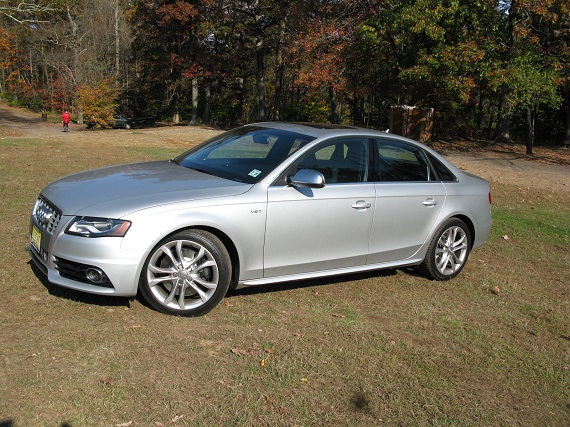 Year: 2010
Model: S4
Engine: 3.0 liter supercharged V6
Transmission: 6-speed manual
Mileage: 55,132 mi
Price: $28,500 Buy It Now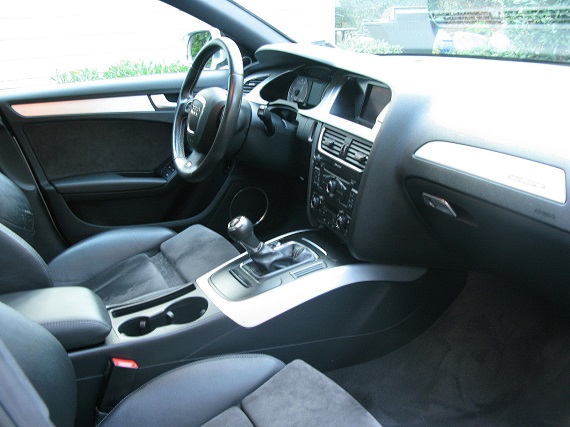 Excellent condition inside and out. Well cared for; routinely cleaned

Ice Silver metallic with black alcantara leather interior

Presently at just over 55K miles

One driver – was company owned car ownership transferred to driver

Service History

Service is up to date

Service done at Audi dealership

Brand new brake pads and rotors

Options

Bang and Olufsen premium sound system

Rear side airbags

Local sale only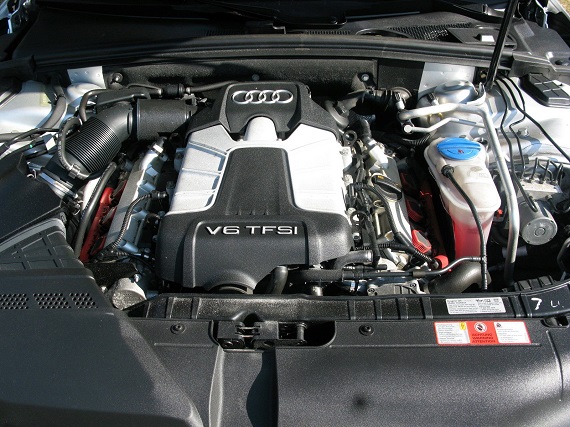 The nice thing about company allowance cars is that generally the owners bought something they'd want, and because they're not footing the bills they keep them maintained. Obviously, with a 4 year old car with over 50,000 miles, there are signs of use – but all in all, this is a nice looking car that's box-stock and ready to roll. And roll it does; the B8 looked larger than the B7, but thanks to some weight loss and the sport differential coupled with the grunt of that supercharged V6, the handling was greatly improved over previous generations of Audis. Inside the B8 is a lovely place to be and still looks quite new and fresh compared to some of the competition. But the treat of the B8 is undoubtedly the tuning potential – it's simply staggering what a reflash on the ECU can do, as Chris Harris proved in his beater S4 v. new RS4 drag race. Seriously, if you haven't ever watched the linked clip go do so now and tell me you're not impressed. So, now may be the perfect time to get the balance of a mostly new, deeply discounted S4. It's a car that seems to be the next 944 Turbo; a giant slayer intentionally held back by the factory, now ripe to get great examples that are ready to surprise more modern metal.
-Carter