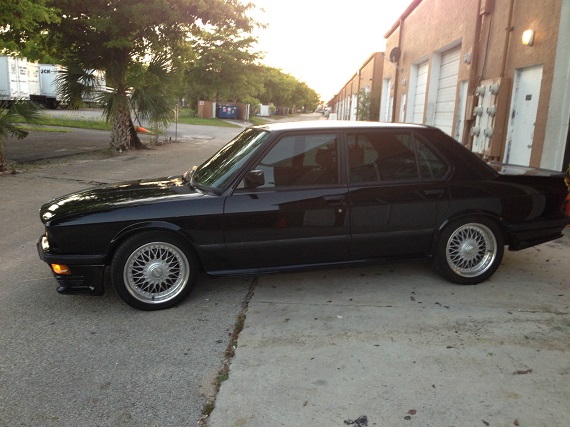 There is something inherently appealing about buying an older car. If you're willing to forgo the glam and glitz – and importantly, the warranty – of a new car it's amazing the deals that you can get. A Volkswagen Phaeton is basically a Bentley underneath, and you can get a decent example for only $8,000 today, for example. Of course, in doing so you're taking some risks – older cars are a great deal up front, but you're buying something that has been used – so of course, there will be some issues. Or, in the case of really complicated cars, a lot of issues. For example, I can't imagine what the used car market on the brand new S-Class cars is going to be in a few decades. They are going to be close to throw away cars because no one is going to be stupid enough to want to fix all of the massively complicated electronics on them as an independent and no one will be able to afford having the dealer fix them up. Back up a few decades, of course, and cars weren't nearly as complicated so it's at least easier on the surface to contemplate what was a cutting edge car with a lot of miles; in 1988, it didn't get much more cutting edge or appealing than the BMW M5: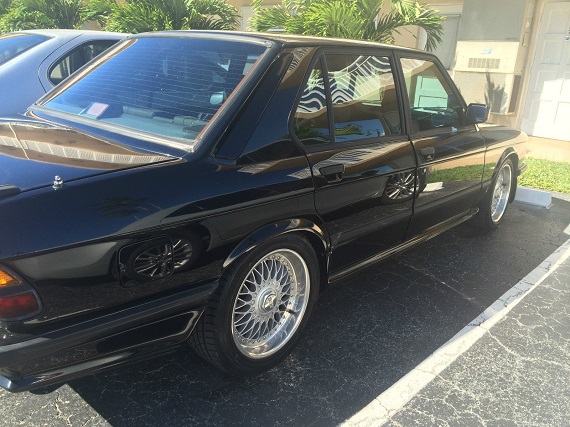 Year: 1988
Model: M5
Engine: 3.5 liter inline-6
Transmission: 5-speed manual
Mileage: 224,000 mi
Price: No Reserve Auction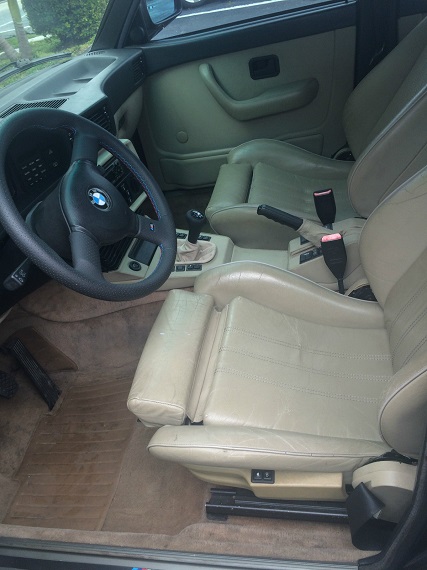 1988 BMW M5 Euro converted Euro Headlights, Grille, Bumper and Body kit. Has a BBS front Valance and Zender Valance and Side skirts. Bilstein Shocks and struts and H&R Springs. BBS Rims.
Engine is strong and clean with 224k
M tech steering wheel
Backseat Headrests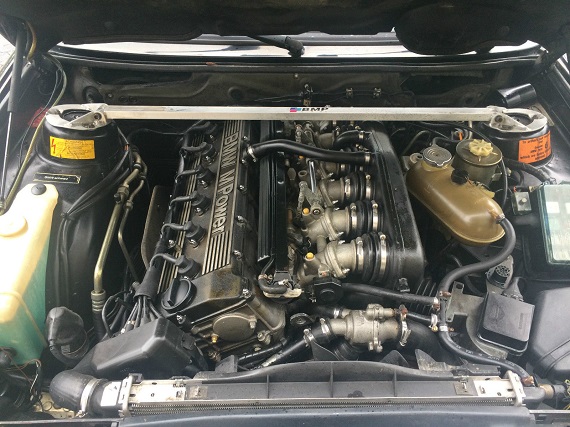 Our author Nate has a higher mile M5 and has gone through some trials and tribulations to keep it rolling. And when you're talking BMW and specifically M5, that can get expensive quickly. The biggest dollar item, without a doubt, is the S38 engine. Rebuilds can easily run into figures that buy many other cars such as the Volkswagen Phaeton I had my eye on earlier. This one certainly looks nice with a mix of Euro-bits, M-Tech pieces and some rare Zender flares along with updated 17″ Style 5 wheels with modified caps and polished lips. The look is such that the high miles and lack of detail in the description haven't turned off bidders; there has been active bidding on this no reserve auction and with two days left the car is already past $12,000. To me, that's about top dollar for this car without documentation to prove why it's worth more. If, for example, everything was rebuilt the higher miles wouldn't turn me off as much – but looking at this car, as nice as it looks, I can't help but think that the potential for $12,500 in repairs lays not far into ownership. As it sits it's a roll of the dice – care to play?
-Carter