Over the last decade, the popularity of the Volkswagen Passat has increased at a rapid rate in the US market. After a redesign in 1996 (in Europe) that saw a move to the B5 platform shared with the Audi A4, buyers aspiring for something a little bit nicer in their everyday sedan took note. This popularity wasn't always the case with Volkswagen's mid-sized offering. In the early to mid-1990s, the B4 Passat was a dark horse in the sedan wars. It was the choice for someone who wanted to stand out a bit and enjoy Teutonic qualities at a lower price of entry than your typical BMW or Audi. With its VR6 engine and available 5-speed manual, though, it was also the choice for performance minded consumers. Here we have a low mileage, one owner, final year B4 on offer.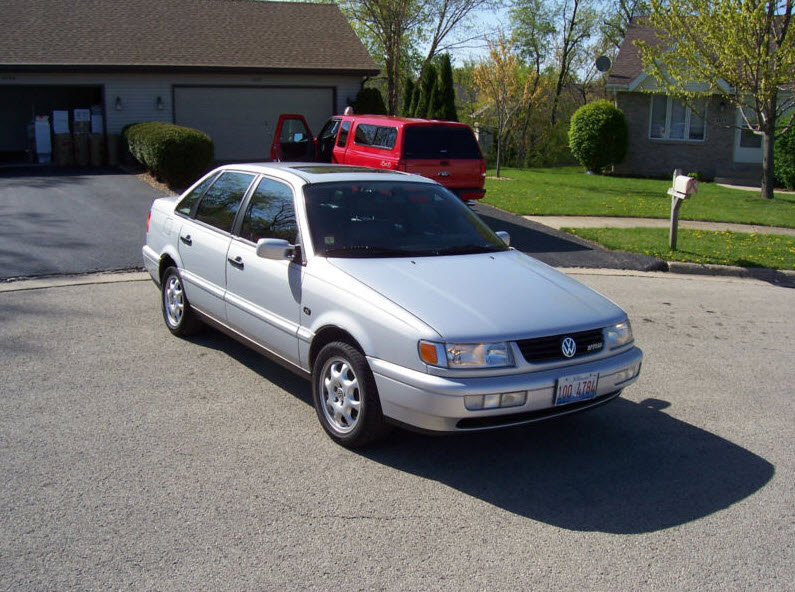 Gorgeous 1997 VW Passat sedan, low miles, lady owned, non smoker. Nearly perfect in and out, meticulously maintained. This is a one owner car that has been carefully serviced and gargage kept. The pictures tell the story but feel free to ask questions before bidding.
I have known a few people that have owned B3 and B4 Passats. To put it mildly, they weren't the most reliable of transportation. From electrical issues to broken trim pieces and window mechanisms going awry, these cars had a reputation for self destructing as the warranty neared its end or shortly thereafter. So it is rare to see one of these B4s roaming the streets in such good condition. I've rarely seen a B4 for sale at more than $5,000 these days, but this one, depending on interest, may push that over the mark just a little bit.
-Paul