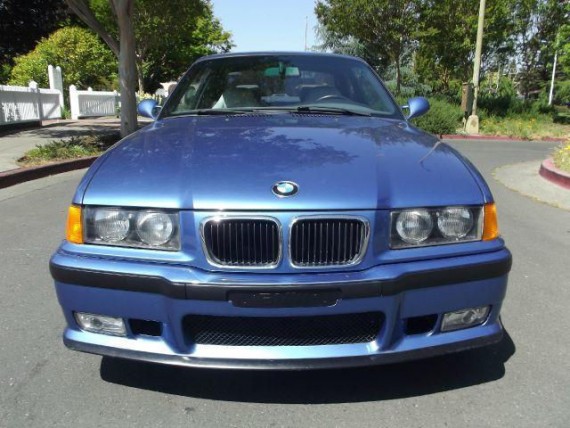 If you're a regular reader of this site you'll know that I'm a big fan of the E36 M3 and have absolutely no problem saying so. Where haters see the blandest, most under powered M3 in the history of the nameplate, I see a perfectly proportioned bridge between the go kart E30 and the upscale E46. I came of age during the E36 years and though they were few and far between in my neck of the woods, I was well aware that they were something special. Of the two body styles offered during the '95-'98 production run I prefer the sedan, mainly for the increased sleeper look but also for the daily drive practicality. However I am fond of the coupe as well, especially a well kempt car that hasn't been stanced, tracked, thrashed or otherwise tampered with. This '98 coupe in Estoril Blue Metallic over Dove Grey leather is an excellent example of an unmolested car and with just 119,000k on the clock I think this E36 represents the reasonable end of the M3 spectrum.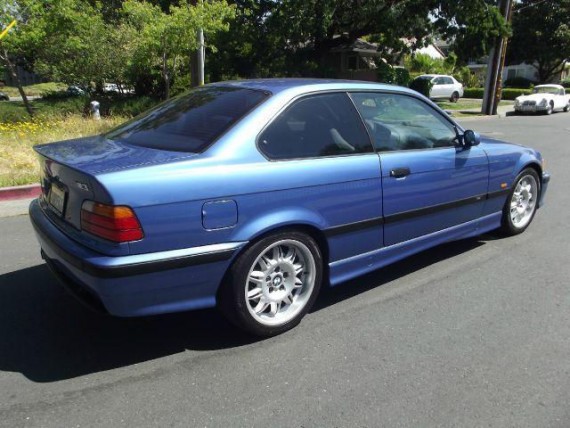 Year: 1998
Model:Â M3
Engine:Â 3.2 liter inline-6
Transmission:Â 5-speed manual
Mileage: 119,000Â mi
Price: $11,995
Nice unabused original car. We sold this car to a previous customer a couple years ago. Very well kept; recent clutch, Inspection II, tires. Excellent cosmetics and mechanicals. No disappointments. Expert financing available, we accept trades paid for or not. Please call 888-743-2177 today for more information, to arrange a test drive or talk about financing. ! We promise a fully serviced, carefully prepared product with an easy no-hassle dignified buying experience. Expert financing and extended warranties are available. Call 888-743-2177. All of our vehicles receive full inspection and mechanical preparation. Family owned and operated since 1990, being of service is always sacred.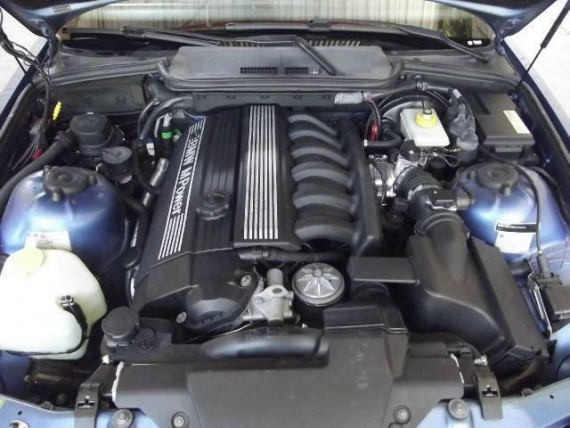 As you can see from the photos, the interior is in great condition. The seller doesn't note whether the Vaders have been re-upholstered but even if they were, looks like a damn good job. I'd like to think that all the seats are original given the lower mileage but it's something I'd be sure to find out before seriously considering this car. The exterior looks to be cosmetically sound as well, no mentions of rock chips, rust or bubbling paint, three things I've encountered on a a few of these that I've recently checked out. The engine bay looks to have been well cared for too, the clutch has been recently replaced and it's sitting on fresh rubber, though the seller doesn't note what kind so that could be a non factor. Always good to keep in mind that just because tires are new doesn't mean they're good tires.
Overall I think this is car is worth looking into if you're in the market for a piece of history that you can daily drive without breaking a sweat. Sure you could daily an E30 or E46 but the former is experiencing out of control pricing and the latter is harder to find in a proper state than an E36. These cars have long been the most fiscally responsible way to get into an "M" car but these are crazy times we're living in and it's increasingly becoming a sellers market. That's why this car really caught my eye, for how clean it is and the mileage I think the price isn't totally unreasonable. I'd look to get the seller to come down closer to 10k(pending a proper inspection) but based off of what I see here, I think this is car is worth of a 5 digit sale number.
Cheers,
-Andrew