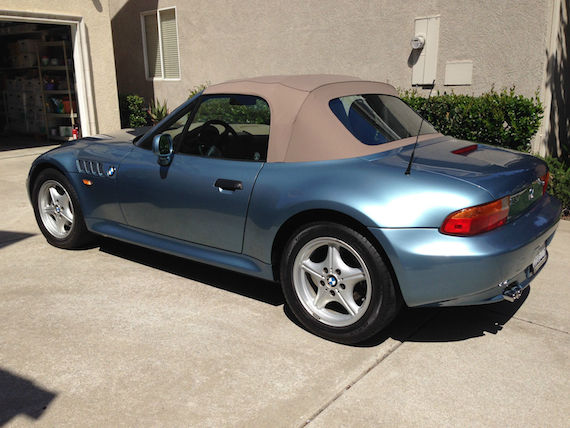 The BMW Z3 got a grand start in life, appearing alongside the James Bond Character in the 1995 movie GoldenEye. It was a Z3 exactly as you see here, in Atlanta Blue, a color that still looks great to this day. But enthusiasts were left a bit wanting for more at its launch, as this sleek two-seater was initially powered by a 1.9 liter inline-4 cranking out 138 horsepower. A bit underwhelming for what was to be BMWs first mass market foray into the roadster category. In 1997, the cries were answered with the insertion of a six cylinder engine under the hood and an M variant the following year. With ever more powerful variants having appeared down the line, the initial four cylinder Z3s are a bit of a bargain and a solid choice for some summer thrills on a budget.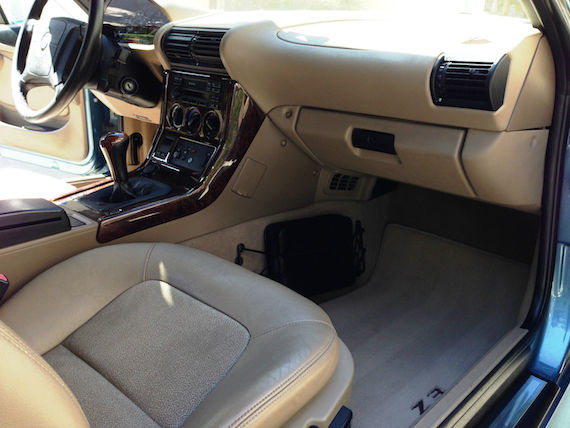 Year: 1998
Model: Z3
Engine: 1.9 liter inline-4
Transmission: 5-speed manual
Mileage: 96,941 mi
Price: $8,995 Buy It Now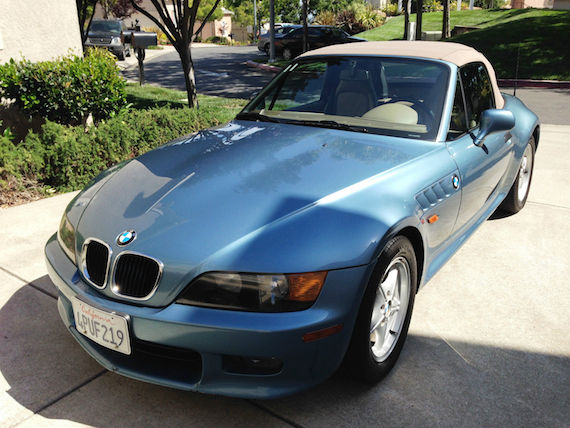 This car was purchased by its current owners in 2000, and driven, dealer serviced and cared for lovingly ever since. No smoking, ever. Driven daily, carefully, shift and clutch excellent. Never driven hard or roughly. No accidents. Very minimal wear and tear on interior and the car looks wonderful and clean without any issues. It is only being sold because we have bought another sports car.

Always garaged, exclusively dealer maintained, records available. All dealer-recommended services done and recommended parts/mechanisms replaced. Brand new power soft top and rear window. Brand new battery. Smogged recently. No oil or coolant drips. You can practically eat off the engine!

Interior excellent, rugs recently replaced w/BMW OEM. Power seats work great. Power steering, power windows, power mirrors, and power door locks. Heater and defroster excellent, air conditioning is ice cold. Premium sound – AM/FM stereo radio excellent, but haven't used the cassette player for some time . OEM 6-CD changer in trunk, works perfectly. All interior lights, exterior lights, and fog lights work perfectly. Rubber door gaskets, hood gaskets and trunk gaskets in excellent condition.

Chrome exhaust tips look gorgeous! All original documentation included. Original transmission was replaced under warranty some years ago – new one is perfect. Original driver's seat power mechanism replaced. Original windshield replaced, but now has one road chip 🙁 Michelin Pilot tires with about 5K miles, no leaks – look brand new.

We welcome having the vehicle inspected by a professional or family member. Highest bidder has one week after end of auction to do inspection. We will assist with delivery to local service facility of your choice.

I have 100% positive feedback selling costly items on eBay!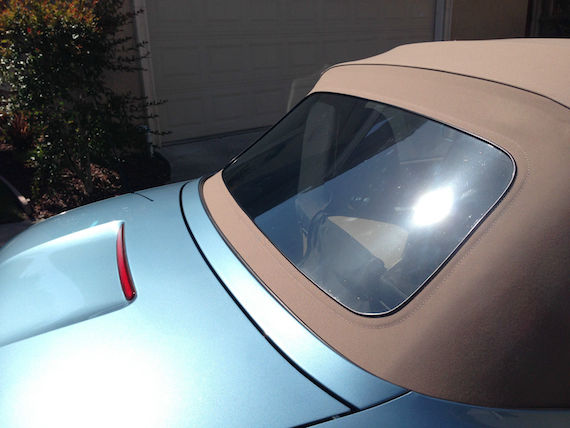 Even though it's not particularly fast, there's something I really love about the early Z3s. It was a great design, with it's long hood and short rear deck. Compared to the Porsche Boxster and Mercedes-Benz SLK, it is my favorite of the three German roadsters that all appeared right around the same time in the late 1990s. The price for this Z3 is perhaps a little on the high side, given the powertrain and mileage, but not out of the realm of reason, given the level of care the car has been given. These early Z3s offer a lot of style for not much money and can make a great addition to your stable, whether used as an occasional toy, summer beach runabout or as a commuter vehicle with a bit more verve.
-Paul