It's been almost four years since the last time we featured the W168 A160 and probably for good reason. One of the most disappointing projects that Mercedes ever green-lighted, the W168 makes the W203 feel like a W100 600 in terms of quality. Thankfully the United States market was never stricken with this front-wheel drive piece of late 1990s design trends on wheels. But that wasn't enough. Somewhere along the line the product managers at Daimler AG got drunk had a meeting and decided they wanted to honor the great F1 driver Mika Häkkinen. So what other way than his own special edition car? It's just that car happened to be one that flipped over if it saw a moose. If you feel like cracking this over-sized egg for sale in the Netherlands to peek inside then let's break this one down.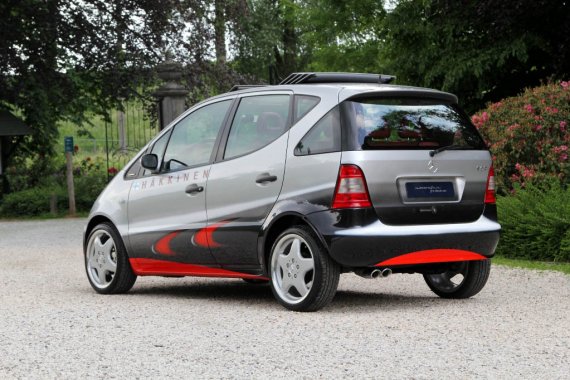 Year: 1999
Model: A160 Häkkinen Edition
Engine: 1.6 liter 4-cylinder
Transmission: 5-speed auto-manual
Mileage: 196 km (121 mi)
Price: €29.500,00 ($32,629)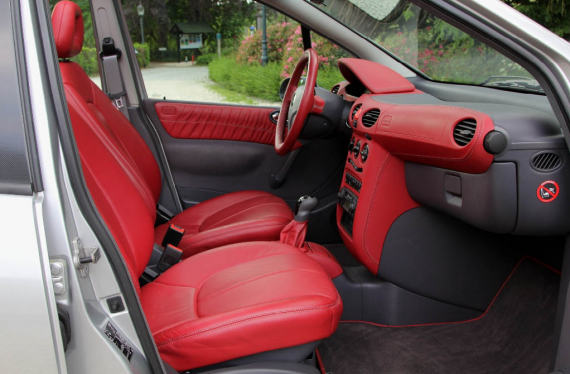 Brand new A160 Häkkinen Edition number 47 of 250 in total produced including the David Coulthard Edition. New car with only 196 kilometers, purchased directly from out of the showroom from an Italian official Mercedes-Benz dealer. Homage to the victory by the McLaren-Mercedes F1 team of the 1998 Formula One World Championship season.

Almost with all available options equipped: leather interior with leather dashboard and door panels, heated front seats, electrical and folding door mirrors, radio / cassette includes cassette storage box and CD changer, electrical sunroof, airconditioning, AMG wheels and exhaust.

New Youngtimer, for collector or enthusiast, with a very limited production number.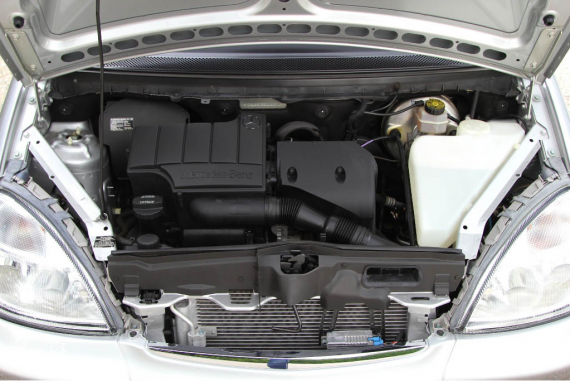 This is a curious car in more ways than one. The graphics are over the top for any manufacturer to send to production let alone the normally ultra-conservative Mercedes. The way I look at this vehicle is that it's basically the same idea as a Dale Earnhardt Chevy Monte Carlo. You'd have to be crazy about the person to actually buy it, but the general public really doesn't care one way or another since the motorsports lifestyle is ingrained in the culture pretty heavily. Secondly, this car only has 121 miles. Which seems really odd to me because no one actually thought this was a car worth flat out not driving in hopes of shooting up in value, did they?
Speaking of value or lack thereof, the asking price on this thing is over $32,000. Now I'm not exactly up to date on the Big Mac Index in the Netherlands, but this price seems just north of insane. Regular A160s with average mileage regularly sell for the price of a weekend trip to Atlantic City, New Jersey. Seriously, go check out the price for late-90s A160s in the UK. It's not uncommon to see these for sale with a giant £995 on the windshield for sale by a guy named Ned outside of Sheffield. The only person who might want this thing at that price would be Mika himself.
– Andrew