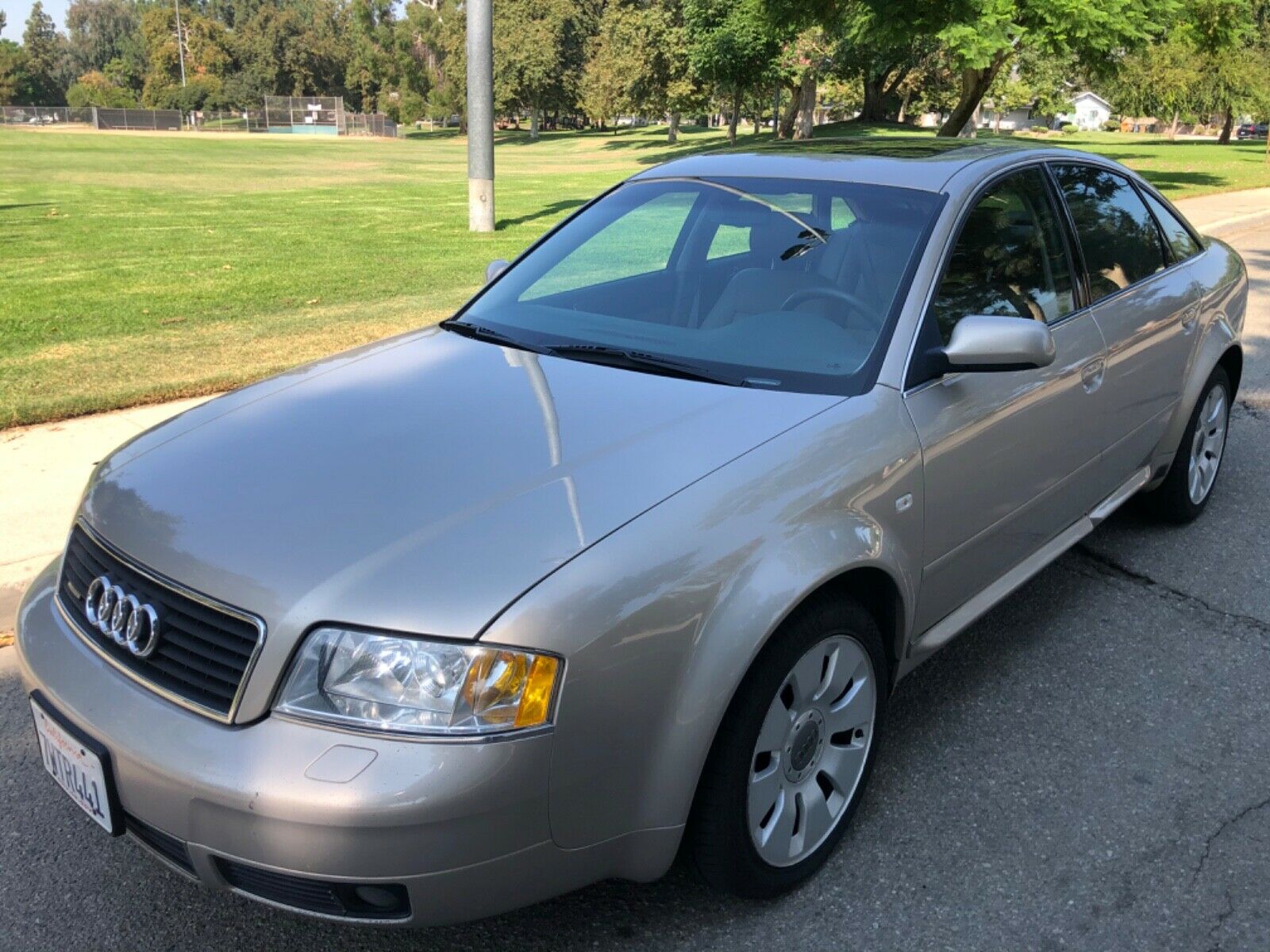 The success of the Audi A4 really opened the U.S. market to a whole lineup of cars we might otherwise not have been privy to. Undoubtedly the best way to consider that is by looking at the C5 A6 lineup. But first you need to remember that prior to its 1998 launch, the C4 reigned in 1996 at the top of the Audi sales ladder for the U.S.. However, the number of configurations you could get was shockingly small. You had the choice between front-wheel drive and quattro, and again between sedan and Avant. That's it. Following the drop of the 2.2 liter turbocharged S6 for our market in 1995 and the 5-speed manual from the A6 lineup for 1996, your only "choice" if you wanted a mid-sized Audi was to begrudgingly select the rather stale 2.8 liter V6 rated at 172 horsepower and mated solely to a 4-speed automatic. It was competent, but boring. Actually, that sentence sums up the end of the C4 run here pretty well – and the market recognized that, snapping up only around 10,000 of the models each year.
Turn your attention to the C5 lineup and you suddenly see the array of options opened by sales success. First to launch was the heavily revised sedan for 1998. Now with the 30 valve V6, horsepower was up to a more respectable 200 and the transmission gained a gear, though it was still automatic-only. The Avant carried over from the C4 lineup unchanged for '98, but the new sedan was enough to double sales of the A6. '99 launched the new Avant and with it, again a surge in sales by 50%. That allowed Audi to bring over some more exciting options – the 2.7T, the Allroad, the S6 Avant, and this car – the 4.2 quattro: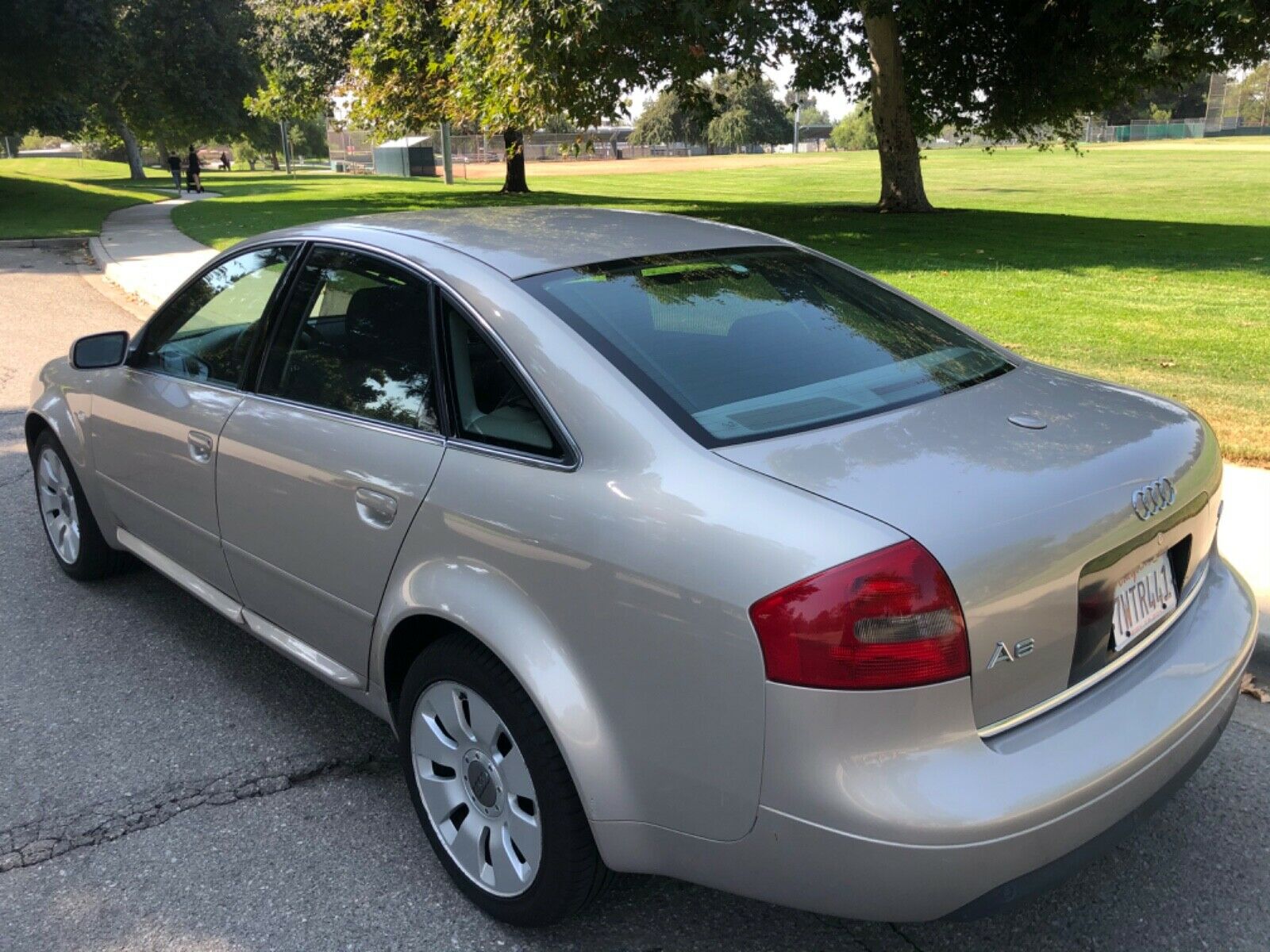 Year: 2000
Model: A6 4.2 quattro
VIN: WAUZL64B4YN057200
Engine: 4.2 liter V8
Transmission: 5-speed automatic
Mileage: 30,130 mi
Location: Claremont, California
Price: No Reserve Auction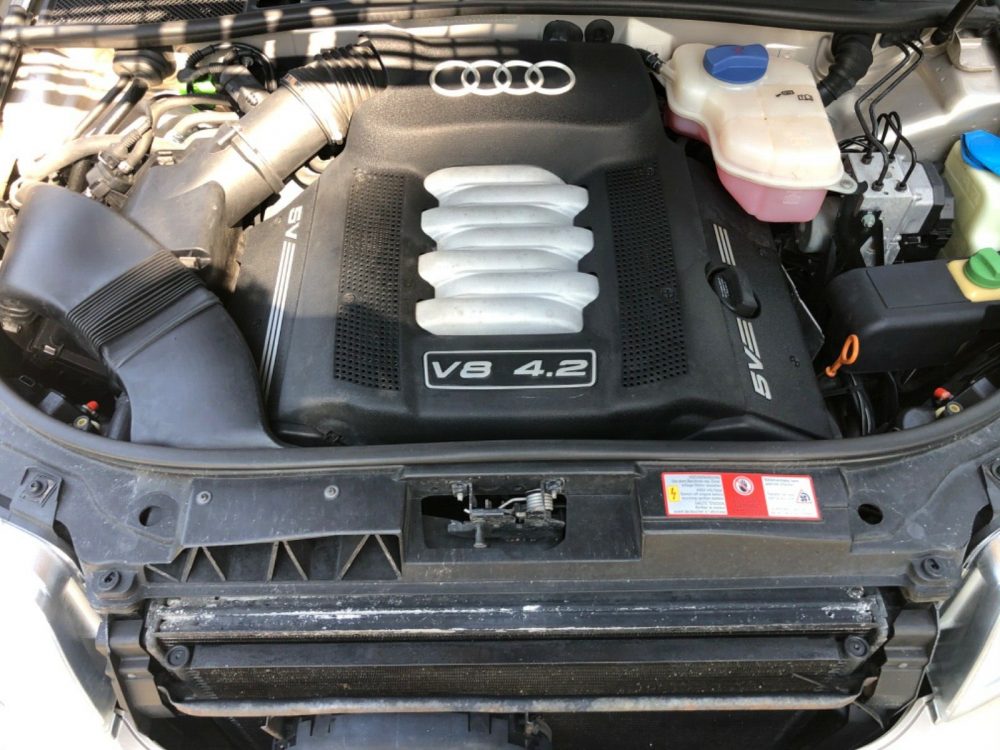 30,131 MILES! WHAT! COLORADO BLIZZARD SAVIOR! RUNS & DRIVES LIKE NEW! CURRENTLY A CALIFORNIA GARAGE KEPT BEAUTY.

MECHANICAL– EXACTLY AS WOULD BE EXPECTED FOR A 30K CAR. STRONG 300HP 4.2L V-8 THAT PURRS, SILKY SMOOTH SUREFOOTED QUATTRO AWD AUTOMATIC TRANSMISSION, ICE COLD A/C AND ALL ELECTRONICS AND MECHANICS ARE WORKING JUST AS THEY SHOULD! LOW MILEAGE GARAGE KEPT!

INTERIOR– AS NEW! SEE ALL PHOTOS! IT LOOKS EXACTLY AS A GARAGE KEPT LOW MILEAGE MATURE ADULT OWNED LUXURY RICH AUDI INTERIOR SHOULD! FLAT OUT GORGEOUS! EXCELLENT DASH, WOOD, DOOR PANELS, CONSOLE, DOOR PANELS, SEATS, CARPETS! To note– the center cluster info screen is dim and pixelated, this happened in all Audi's this vintage. there is a mail away service for it.

EXTERIOR– ALL ORIGINAL PAINT! NO DINGS NO DENTS CORROSION FREE! EXCELLENT FROM SUNROOF TO HIGH TREAD TIRES. SEE ALL PHOTOS! COLORADO MOUNTAIN VILLAGE RESIDENT. NOW A GARAGE KEPT SOUTHERN CALIFORNIA BEAUTY! To note–front bumper cover and lower side rocker areas have mountain road winter gravel peppering, chipping.

TRANSPORT– WE WILL HAPPILY ORGANIZE WHOLESALE LOW COST BONDED & INSURED SHIPPING TO ANYWHERE IN THE WORLD. FOR A QUOTE PROVIDE YOUR ZIP OR IF INTERNATIONAL YOUR CITY & COUNTRY. EXAMPLE PRICING– CLAREMONT CA TO VEGAS $195, CLAREMONT TO MIAMI FL. $995

NO RESERVE AUCTION! WINNING BIDDER/PAYER WILL BE THE NEW OWNER!

PLEASE HAVE THE MONEY READY TO PAY FOR THE CAR IN FULL WITHIN 72 HOURS! PLEASE DO NOT BID IF YOU CAN'T PAY WITHIN 72 HOURS.

PAYPAL FOR THE IMMEDIATE/24HOUR DEPOSIT $300 ONLY

CALIFORNIA BUYERS MUST PAY ADDITIONALLY– TTL (tax, transfer, license, dealer convenience, smog)
APPROXIMATELY $795 ADDITIONAL

ALL OTHERS PURCHASE PRICE ONLY AND $25 FOR SECURE POST OF TITLE AND BILL OF SALE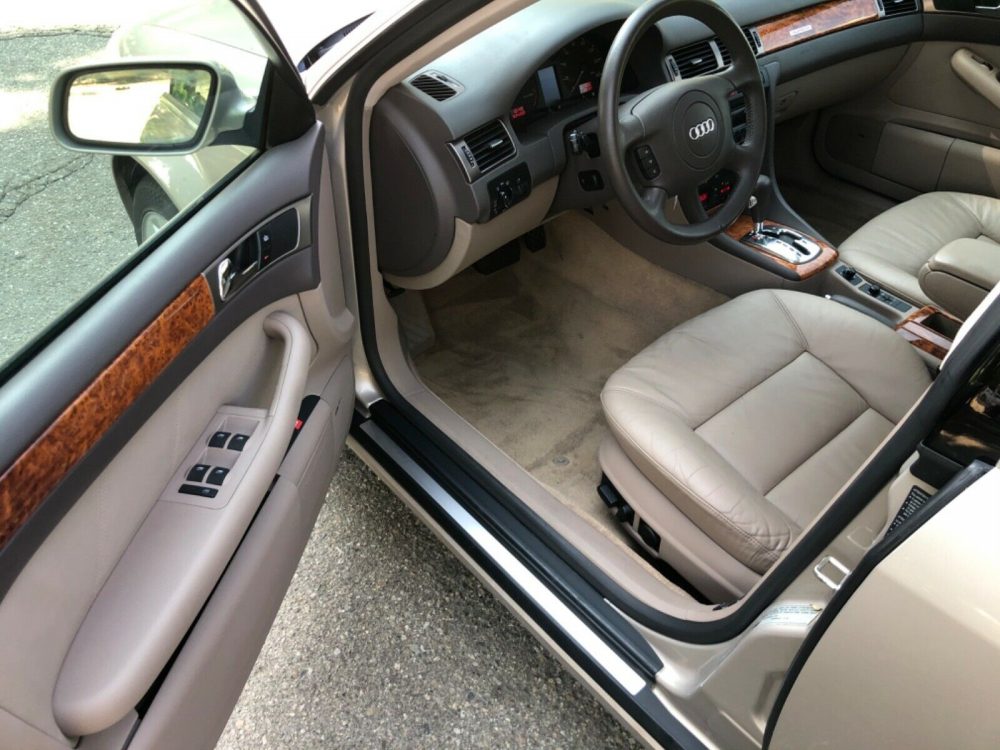 The 4.2 sported flared partial aluminum bodywork and was longer than the standard A6 to incorporate the belt-driven 300 horsepower 4.2-liter V8 under the hood. You also got snazzy Speedline wheels and a wider track to give this a menacing appearance; it certainly looks the part. Condition is key on these, and this one looks stellar. Granted, it's a bit beige overload, but it's also a 30,000 mile example that is being offered at no reserve. Currently it sits at $3,000 with a few days to go, so it'll be interesting to see how the market reacts to such an example.
-Carter