To this point, I don't believe I've ever seen the E39 M5 referred to as the "first of the robot-builts". Sound ridiculous? So does dismissing a car because it was produced in mass quantities. While the original run of 4- and 6-cylinder M-cars got the trend rolling, there are quite a few who'd argue that the recipe of the super-saloon was better achieved in the third generation M5 rather than the first two. It was still very understated, yet with nearly 400 horsepower and instant torque it was quite a bit faster than the prior generations had been. It retained the ability to demolish back roads, keep up with super cars, and bath its occupants in luxury. Despite not being assembled 'by hand', it was also the last of the "analogue" M5s, with limited computer intervention and interface. And, they only came as manuals. This certainly sounds like a recipe for success.
It was. BMW sold nearly 10,000 E39 M5s in North America – triple the combined total of the E28 and E34 models. So there should be a lot of really great examples out there to consider, and there are. Today's car has moderate mileage and comes from early in the production run, but it still looks great and won't cost you an arm and a leg – both of which you'll need, since it doesn't drive or shift itself: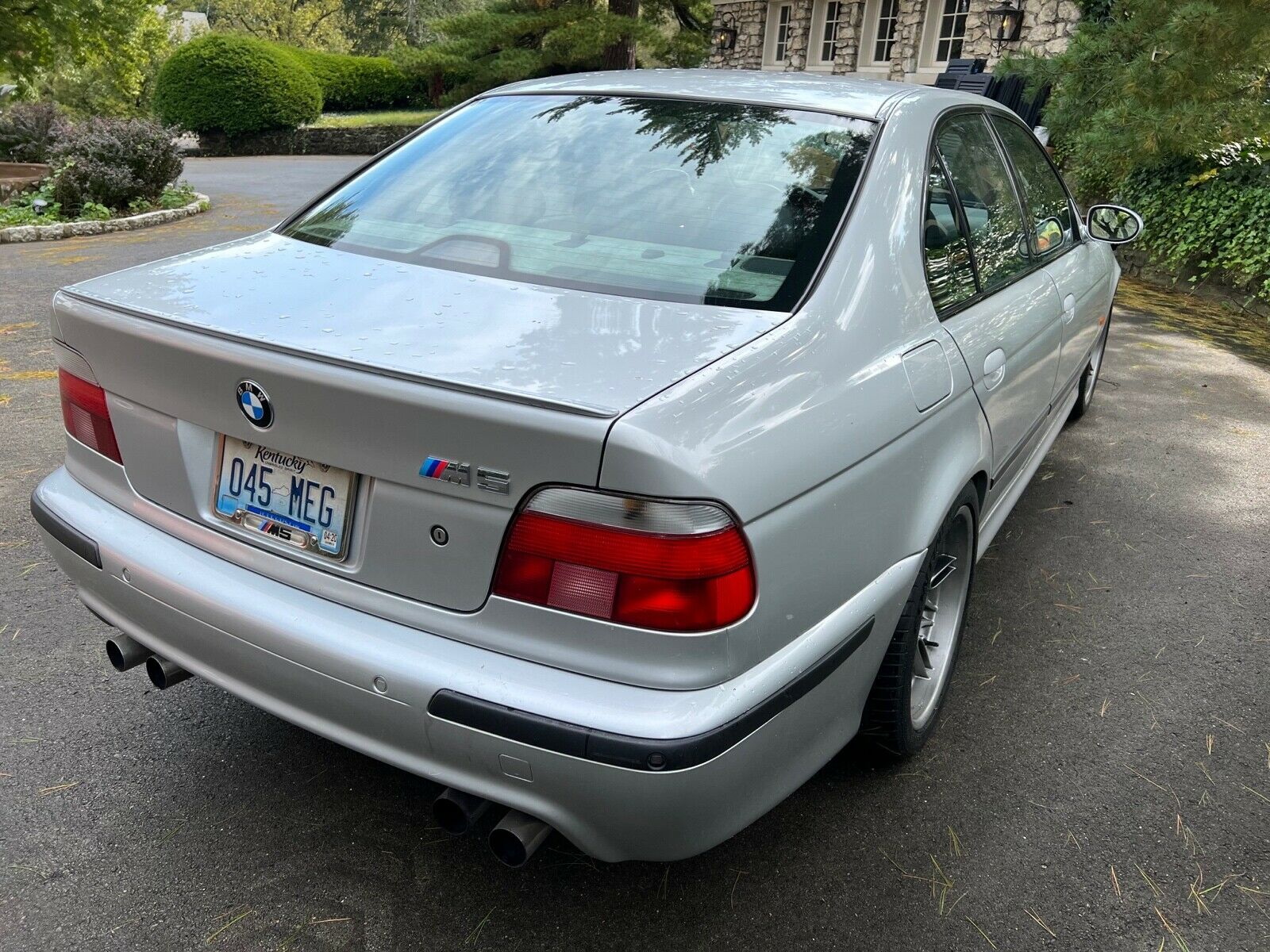 Year: 2000
Model: M5
VIN: WBSDE934XYBZ96194
Engine: 4.9 liter V8
Transmission: 6-speed manual
Mileage: 132,000 mi
Location: Louisville, Kentucky
Price: $24,900 Buy It Now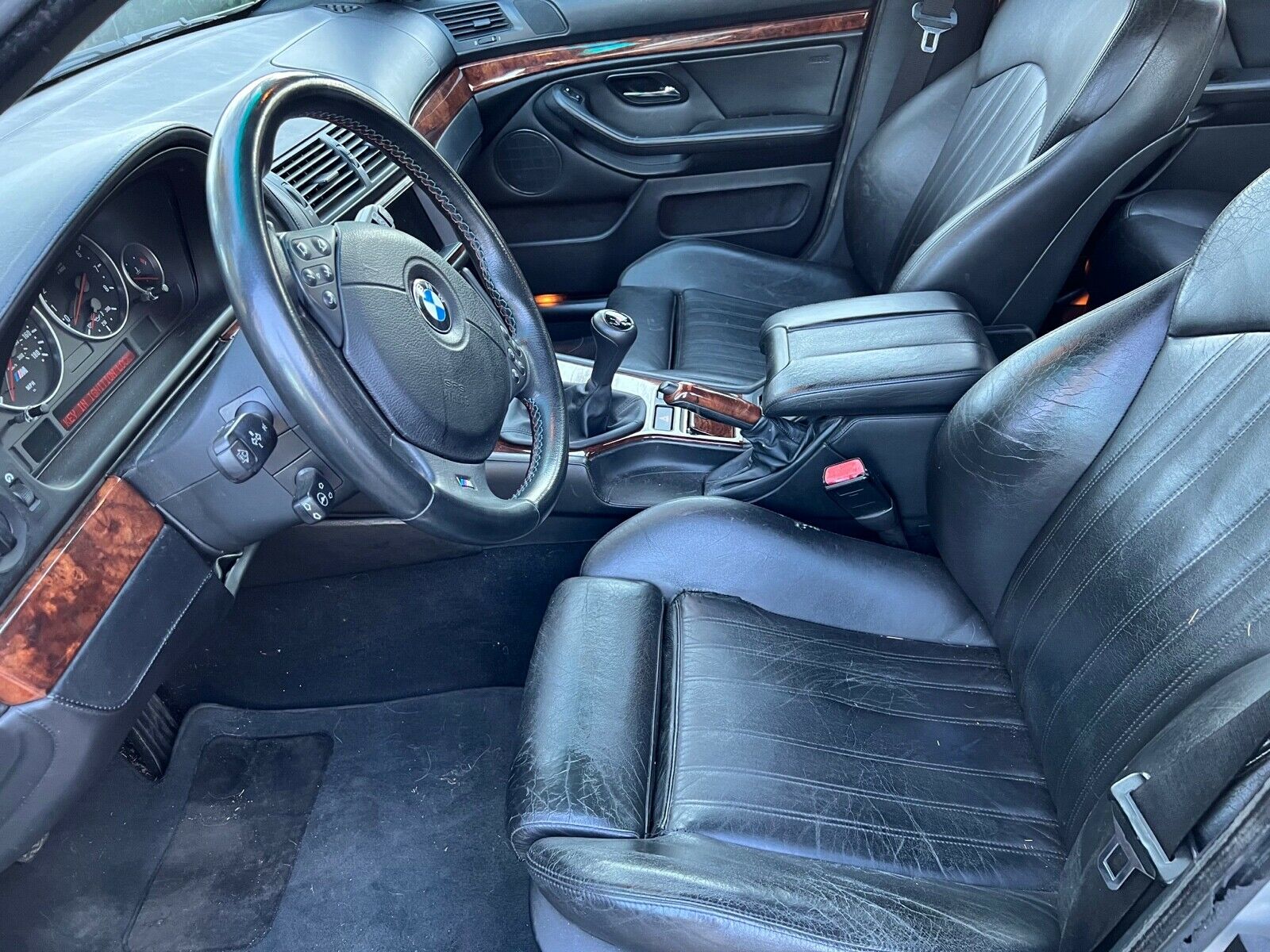 This 2000 BMW M5 is an original. The owner has had it for 2 years. The vehicle runs great and is mainly used for weekend drives.
Seller's Notes
Front and rear bumper have been resprayed due to minor superficial bumps and bruises, rest of car wears original paint
Vehicle Details

To those of you that know what this car is need no introduction, if not, built by the M dept from BMW it is very different than the stock 5 series, 400 hp naturally aspirated aluminum V8 with a very linear torque curve, 6 – speed manual transmission and factory preformance suspension, this car is made to run on the autobahn, has brand new tires and a new set of blisten coil overs. Mechanically and driving wise it does everything it's supposed to very well, needs a few very minor things, it has been a hwy trip and back roads car for me and passing the torch on to someone else. Have most all service records since new.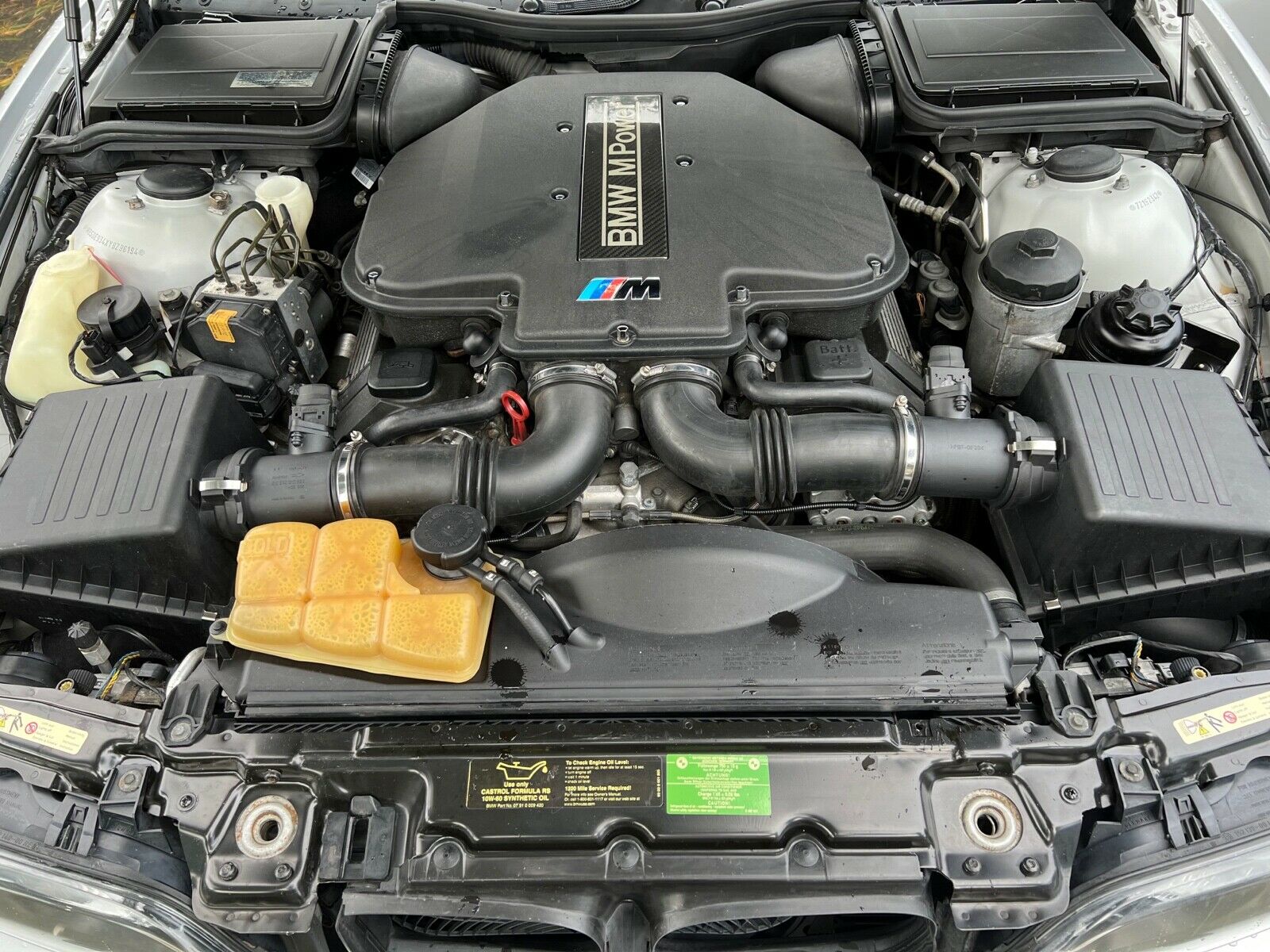 So what we're looking at is a Titanium Silver Metallic example with the extended Heritage Nappa leather upholstery, which means it's got the leather-covered dashboard. Additional options include the fold-down rear seats, Park Distance Control, and the normal accouterments you'd expect from an M5. This one is claimed to have Bilstein coilovers, as well, and it seems to have an aftermarket exhaust system – which is perhaps mounted on the wrong sides, judging by the stagger of the exhaust tips. The condition seems to be pretty good for 132,000 miles, with some obvious wear on the driver's seat, and it's also had a few accidents reported in its history. Pricing is the middle of the road for these cars; you can find them in worse condition with more miles for less money, but when contemplating an M5 that's probably not the best plan of attack. Look around a bit, and you'll find that there aren't a ton of comps in the same price range as this one is asking, though.
-Carter