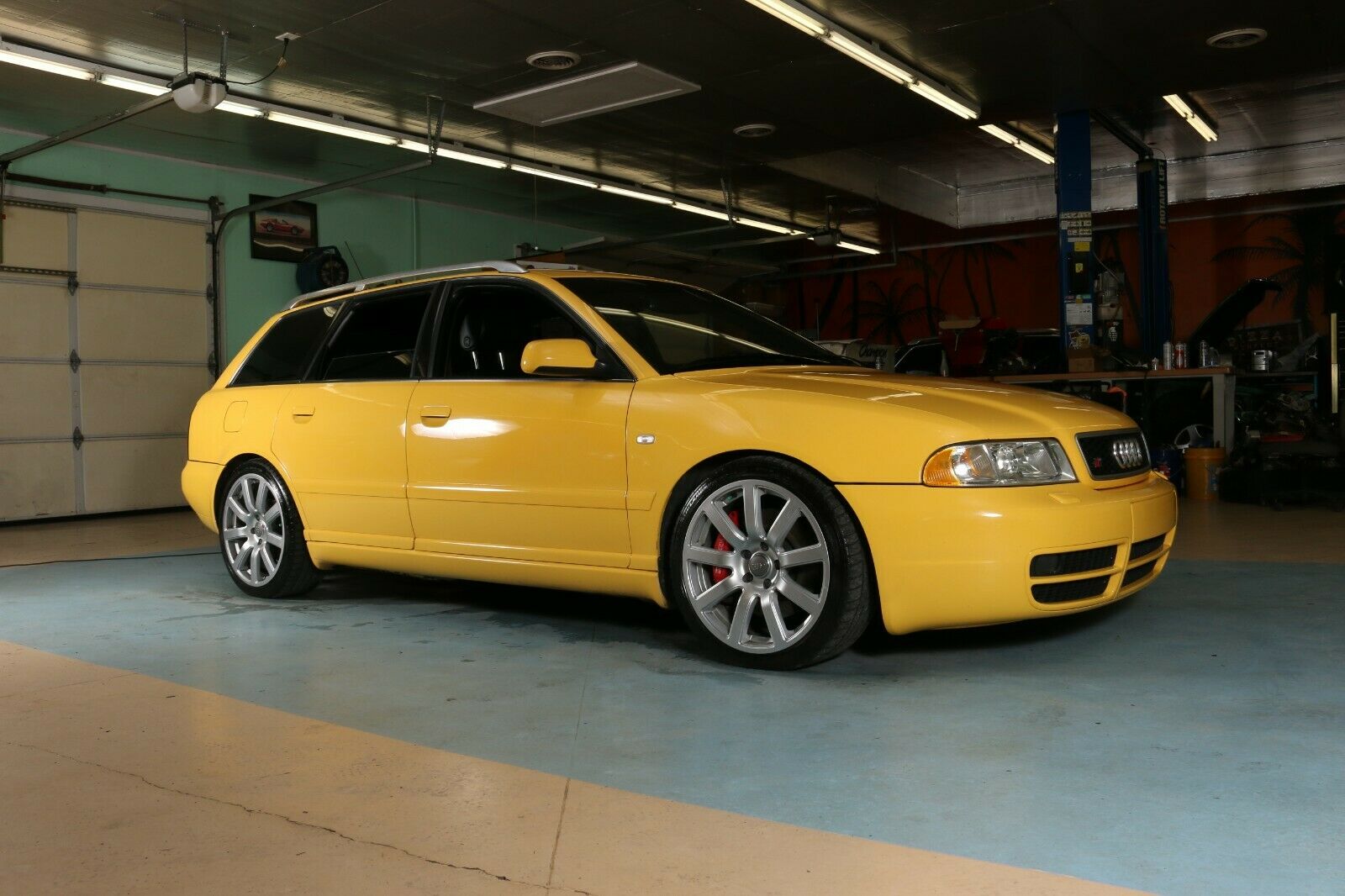 Audi brought the S4 Avant to the United States for the first time in 2001. It joined the sedan lineup and offered a follow-up to the large chassis S6 Avant from 1995. This was actually the second S4 Avant, as Europeans had enjoyed the C4-based creation in the early 90s. Audi's renaming convention therefore created a successor to the B4-based S2 Avant. Instead of the traditional inline-5 motivation, though, Audi had developed a new 2.7 liter version of its V6. With a K03 turbocharger strapped to each side, the APB produced 250 horsepower at 5800 rpms and 258 lb.ft of torque at only 1850 revs. Like all the B5s, Audi's new generation of quattro used a T2 Torsen center differential and relied upon an electronic rear differential utilizing the ABS sensors. The B5 chassis used the same technology on the front differential as well and was capable of independently braking each front wheel to try to sort the car out through its dynamic stability program.
But the real fun was that it was available as an Avant and with a 6-speed manual. Just over 1,500 were claimed imported between 2001 and 2002 model years, with about 600 of those being Tiptronic equipped. This is one of a claimed 80 Imola Yellow 6-speed manual Avants imported for the model year, and for good measure it's got quite a few upgrades: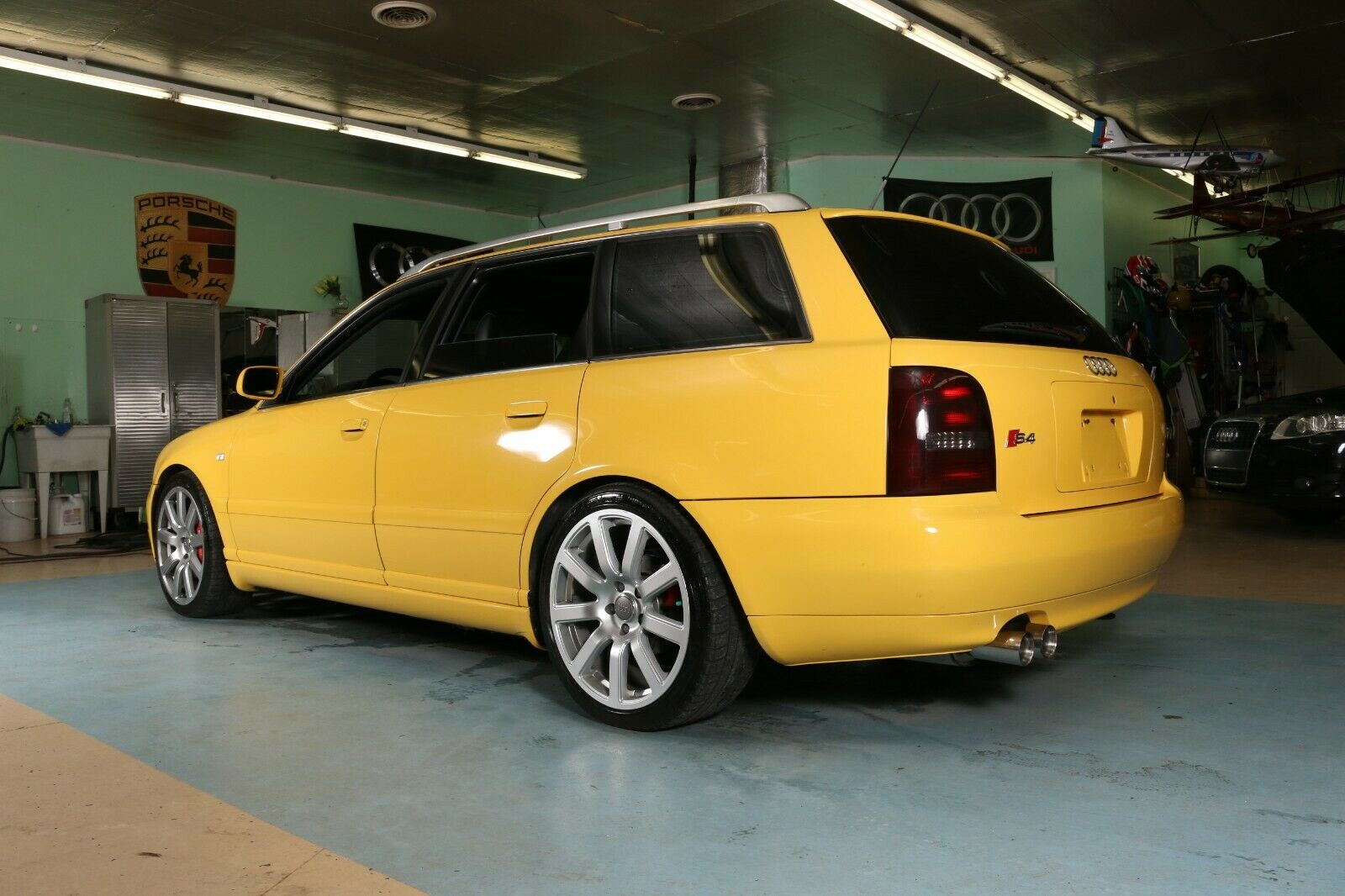 Year: 2001
Model: S4 Avant
VIN: WAUXD68D71A125261
Engine: 2.7 liter twin-turbocharged V6
Transmission: 6-speed manual
Mileage: 71,000 mi
Location: Clarksville, Tennessee
Price: $34,900 Buy It Now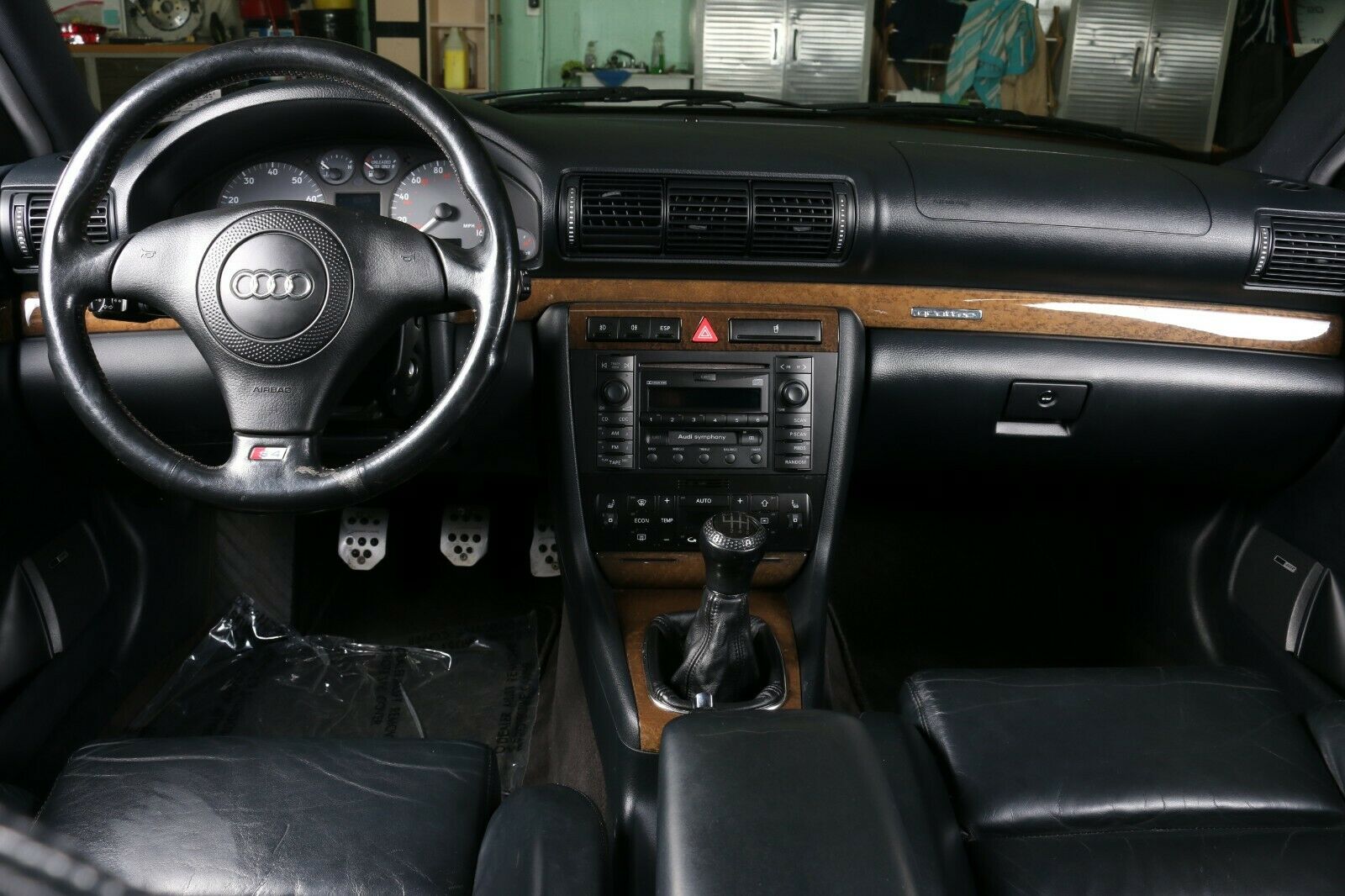 1.615.390.4334

1 of only 80 Imola Avants for the year 2001! Authentic Stage 3 S4 Avant! This is a rare opportunity to own a turn key exceptionally clean S4 that's Rising in Value, Guaranteed to Win! Rs4 avants with similar mileage will soon be $100k plus, making the stage 3 S4 Avant with similar power a true bargain. As another frame of value reference, on march 27th 2021, a 2002 58k mile 6 speed s4 avant sold for $29,400 including the 5% bat fee, this avant was stock and also required mechanical and cosmetic repairs.

This imola Avant is a an authentic stage 3 build. Genuine Borg Warner K04 turbo chargers, Milltek full exhaust featuring downpipes and high flow cats, Rs4 fueling system, stratmosphere upgraded diverter valves, stop tech big brake upgrade kit with cross drilled and slotted rotors(new pads and rotors front to rear), rear upgraded hawk pads with cross drilled and slotted rear rotors, MTM Authentic Bimoto Wheels (Super Rare) wrapped with brand new Michelin Pilot Sport All Season 4 tireas (less than 50 miles on fresh tires), short shifter, Rs4 clutch kit, fully adjustable h and r coilovers. All of the correct maintenance has been completed and there are no issues whatsoever, there are no leaks, no funny noises and no stories, no cracked front bumper etc (very common). PPI pre purchase inspections welcome, it will PASS 100%

Fresh timing belt and water pump along with all rollers, tensioner, thermostat, accessory drive belt(being completed now), coolant flush, new Michelin tires, new front and rear brakes and rotors, new valve cover gaskets, cam adjuster seals, cam caps, new spark plugs, new cabin filter, new air filter, fresh lcd information display screen, 2 new wheel bearings, new window regulator, fresh oil and filter, new purge evap regulator, new battery and more! Over $25k in mods and fresh maintenance invested. The mods were performed around the 50k mile mark and remain in excellent condition. The car is very fast and the clutch feels good as new. No clutch slippage, no transmission syncro issues etc. No leaks, no funny noises, everything works. Cold AC, Excellent heater core(heater core common issue). This is a very fine example: no interior cracks or damage on panels, leather etc. Headliner is perfect, never smoked in, all books, multiple keys, as well as service records to accompany. All the exterior trim is like new, even the cowling near windshield is pristine, this area is usually destroyed by weather and simply age of these vehicles. This car has been garage kept and it shows inside and out. It would cost over $50k to do all this over from scratch. Save a bundle. We accept trades and ship nationwide.

1.615.390.4334

Pricing Philosophy: We work very hard on our cars. We take the time and invest the energy to do the right things before we sell them. This includes multiple inspections, parts replacing and a considerable amount of preventative maintenance and labor hours. We inherently don't have much price wiggle room because we have learned over the years, especially with the european cars, that investing in the service work before selling them is truly the only way to sell a good product to the end user. About 95% of the used car listings online never have any information written in them about recent maintenance or preventative maintenance which is ultimately very costly to the new owner. If they are european vehicles, you are looking at thousands in hidden needed repairs. With us, you pay a little more on the front end but get so much more in the long run. We work hard to deliver superior product quality and create present/future value for our clients via service work investment. We have been helping clients all over the world for over 20 years running. We would love to add you to our enthusiast group and earn your business today! we accept trades and can ship anywhere! 1.615.390.4334
we accept trades and can ship anywhere!

We carry several Audi S4's, email us your wish list!

We buy all kinds of vehicles, feel free to send us your vehicle information, we can facilitate the entire process with ease. Get a guaranteed offer on your vehicle!

$500 ebay earnest money deposits are non-refundable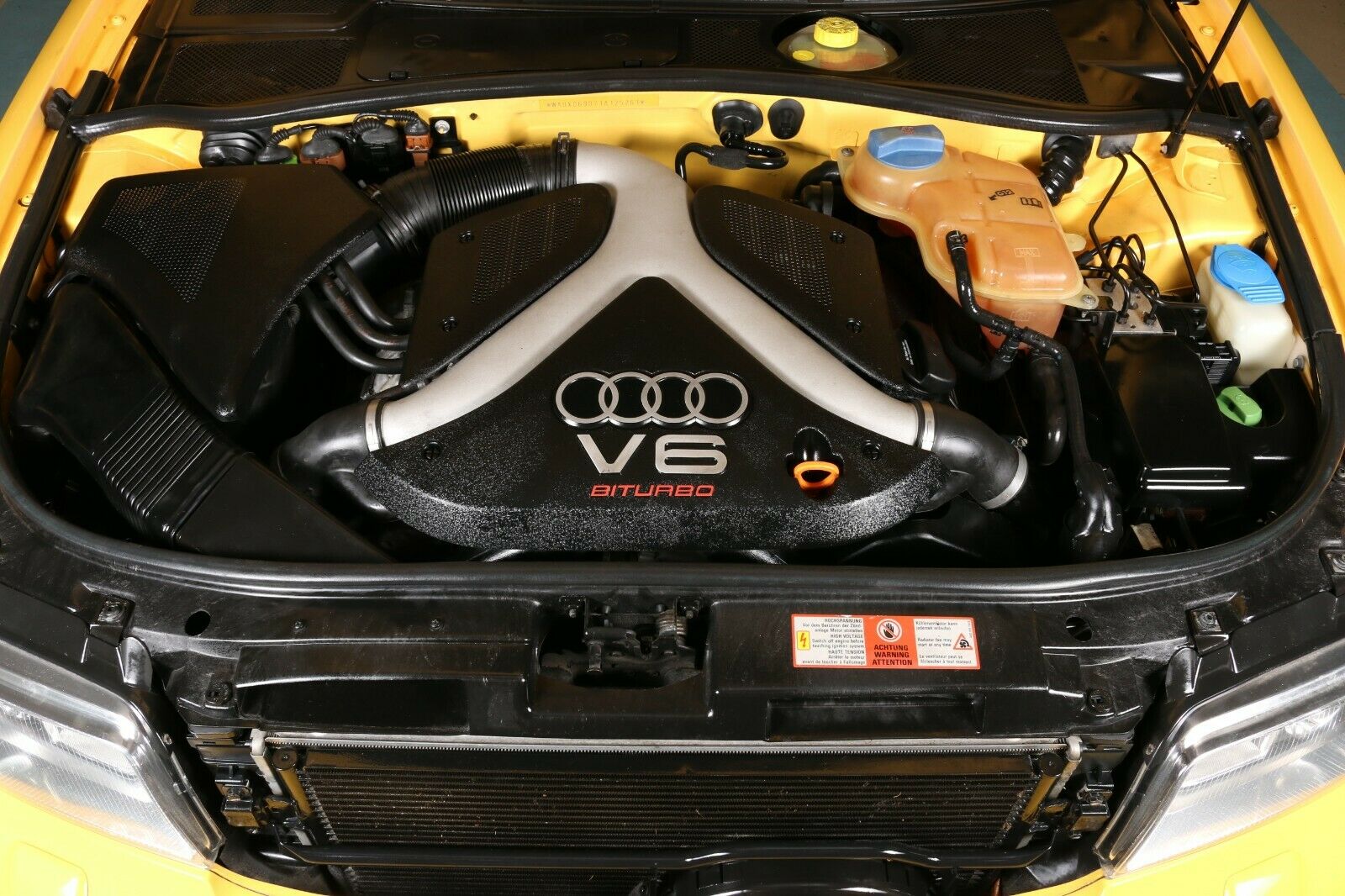 There's really a lot to like here. The color combination is neat, the condition appears to be great, I love the wood trim inside, mileage is on the lower side for an Audi, and it's got a ton of big-dollar work claimed to be already done. It should also have at or near RS4-level performance thanks to the upgrades, and I love the wheels; though, due respect, I do not believe they're real MTM wheels. Usually those have MTM stamped in the spokes, and these appear to be the Hartmann replicas. Still, add up the rest of what's here and you'd be hard pressed to pull it all together for much less than the asking price. Admittedly, that's a steep price to ask. But, as Andrew recently pointed out, it's a really big jump to a real RS4.
-Carter