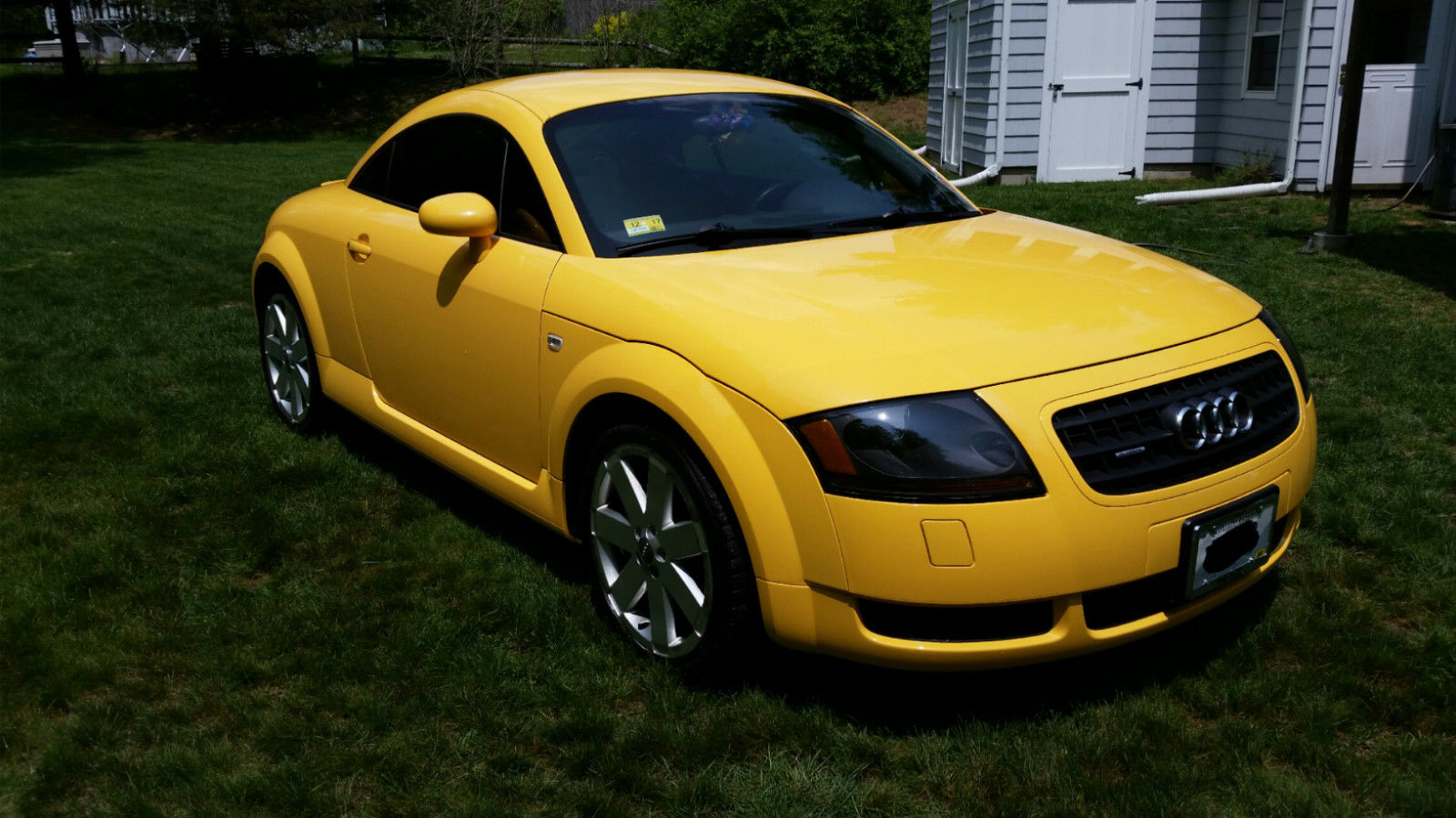 Update 6/23/18: After failing to sell last summer for $17,500, the seller of this pristine low mileage TT has increased the asking price to $18,000. With only 400 miles on the clock since last year, will it be a sale this time around?
This 2004 Audi TT 225 quattro represents an interesting comparison point to Rob's Talbot Yellow 911SC from last night. First, the color – Imola Yellow bares a striking resemblance to the infrequently seen 911 shade, but like the tone on the 911 it wasn't often selected on these TTs. It obviously has a similar overall shape to the 911, too. If you're reading this, you're probably not likely to be able to squint and see how alike they are, but to most non-car people, if you parked them side-by-side, they'd likely claim they were much more than distant cousins. I'd wager that most would probably prefer the TT, too – after all, it looks modern and new, still, unlike that 'old Beetle' design.
That a clean first generation TT still looks new some 13 years later is rather miraculous. Perhaps it points to a change in car designs; less revolution, more evolution. Consider for a moment that the TT concept (which went into production largely unchanged) toured the car show circuit in 1995 – only 6 years after the move to the 964 model by Porsche. Of course, it's easy to see why Audi would only evolve the design of the TT. It was a hit off the bat, as pretty much everyone liked the snappy performance, the unique looks, the economic practicality of a 2+2 hatchback, the available all-wheel drive. So park a 2004 TT next to a 2014 TT, and though the design moved into a new decade, it didn't change direction.
Because the TT has been ubiquitous over the past nearly twenty years in the marketplace, it's often taken for granted that you can get one pretty much any time you want. News flash: you can get an air-cooled 911 of any variant, an E30 M3, a Bugatti EB110 – whatever – anytime you want, too. The difference? You and I can afford the TT.