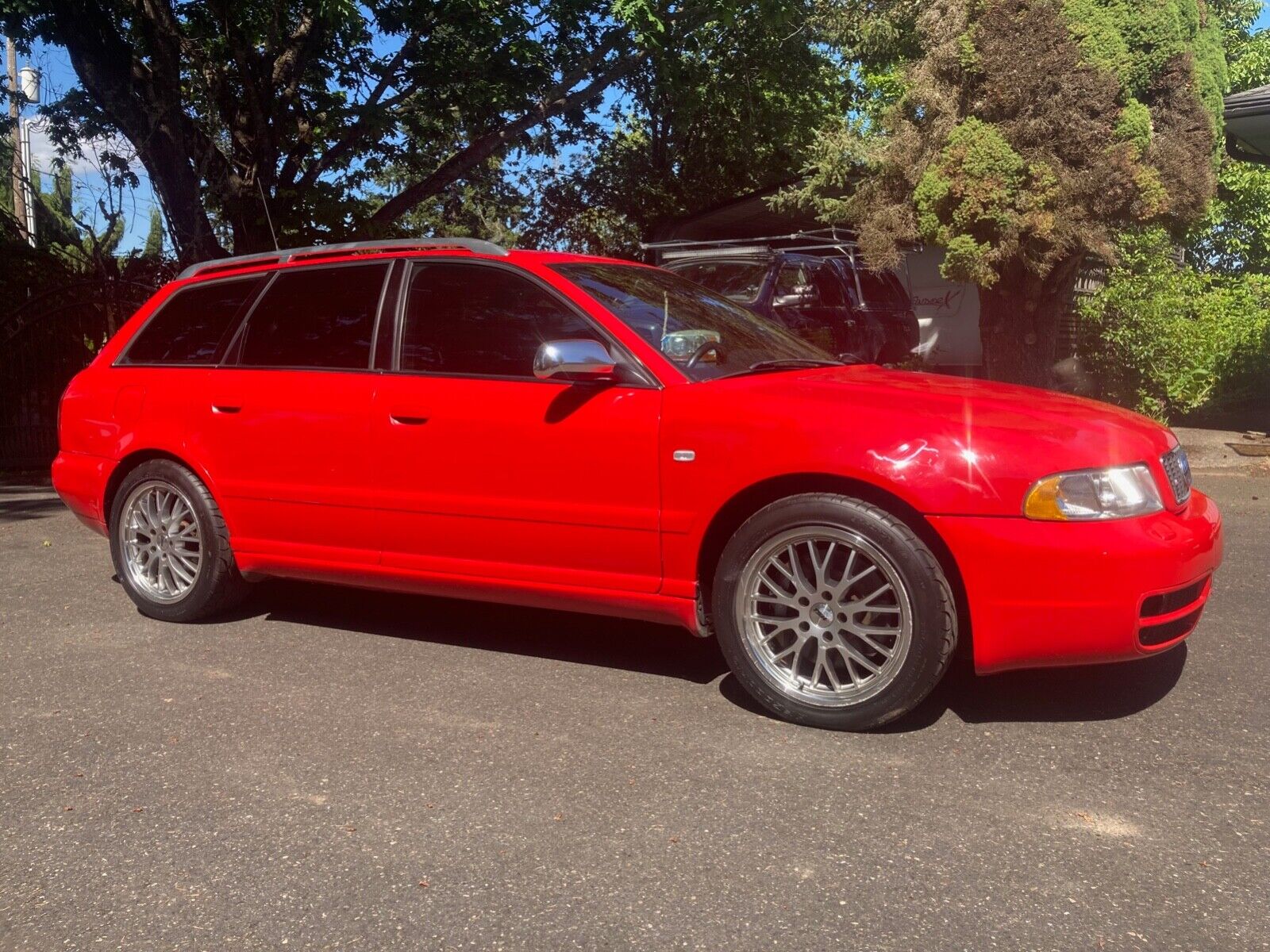 Audi brought the S4 Avant to the United States for the first time in 2001. It joined the sedan lineup and offered a follow-up to the large chassis S6 Avant from 1995. This was actually the second S4 Avant, as Europeans had enjoyed the C4-based creation in the early 90s. Audi's renaming convention therefore created a successor to the B4-based S2 Avant. Instead of the traditional inline-5 motivation, though, Audi had developed a new 2.7 liter version of its V6. With a K03 turbocharger strapped to each side, the APB produced 250 horsepower at 5800 rpms and 258 lb.ft of torque at only 1850 revs. Like all the B5s, Audi's new generation of quattro used a T2 Torsen center differential and relied upon an electronic rear differential utilizing the ABS sensors. The B5 chassis used the same technology on the front differential as well and was capable of independently braking each front wheel to try to sort the car out through its dynamic stability program.
But the real fun was that it was available as an Avant. Just over 1,500 were claimed imported between 2001 and 2002 model years, with about 600 of those being Tiptronic-equipped examples. This is one of the claimed 10 that were ordered in Laser Red for the model year. Let's take a look: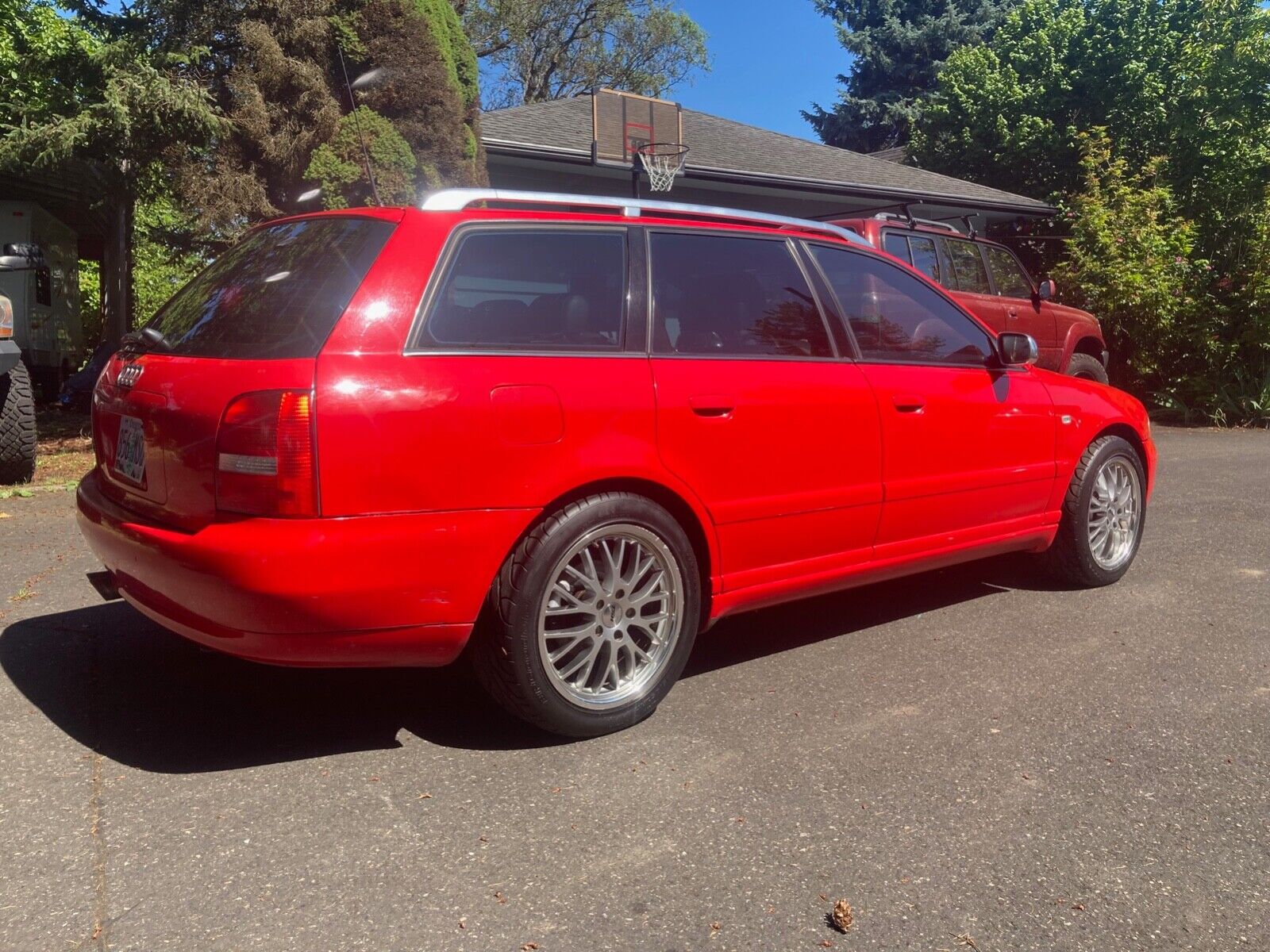 Year: 2001
Model: S4 Avant
VIN: WAUXD68D71A074876
Engine: 2.7 liter twin-turbocharged V6
Transmission: 5-speed automatic
Mileage: 136,285 mi
Location: Scappoose, Oregon
Price: $18,000 Buy It Now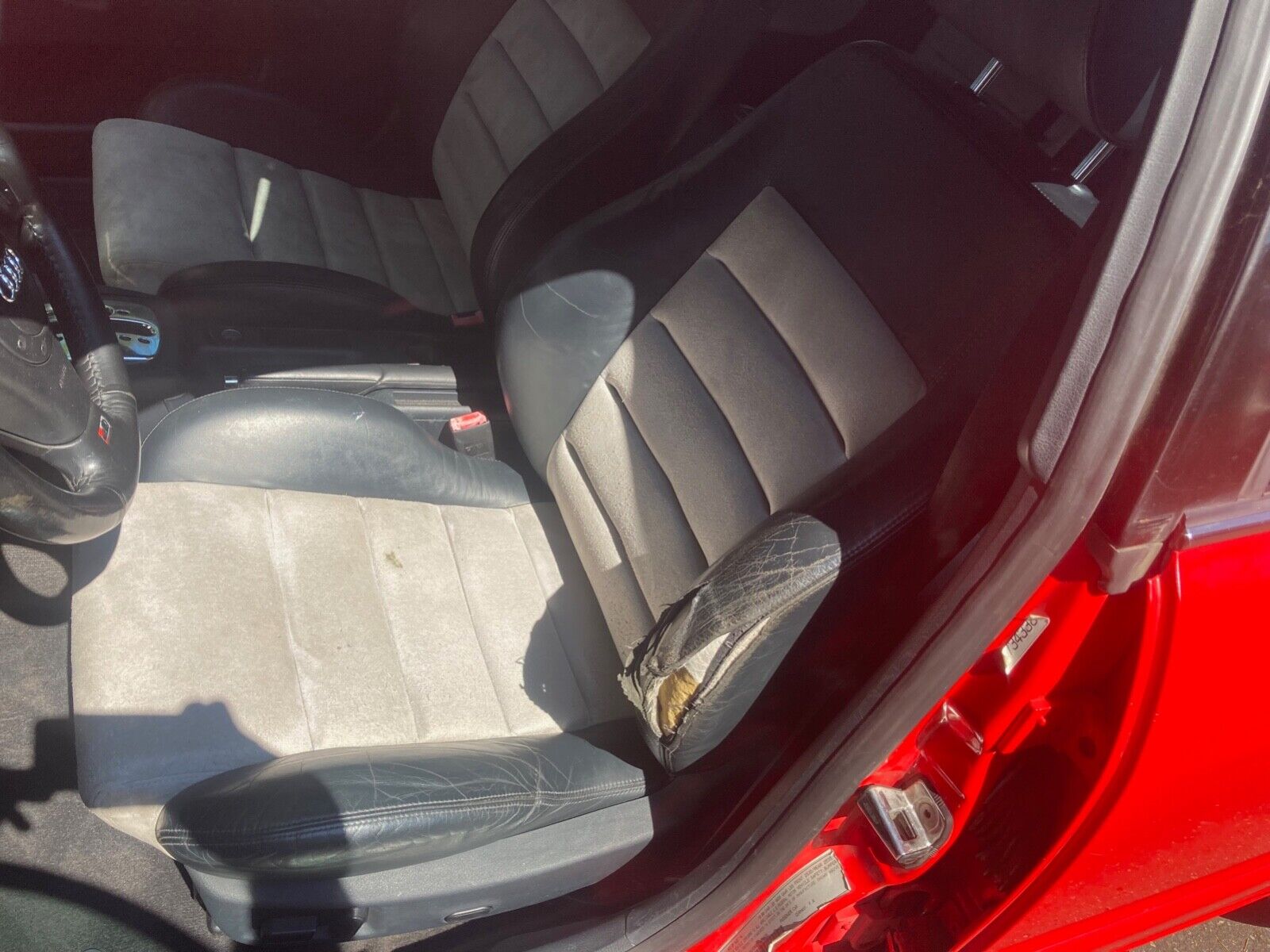 Super rare 2001 Audi S4 Avant in Laser Red. Legendary and durable 2.7L twin turbo motor. Only 10 of these were ever made in this color and configuration for the North American Market. This one is a Sport Edition so may be 1 of 1 ever made! There are only a few of these original 10 left on the road. This one is in excellent condition and runs and drives great! Body has zero rust, a perfect front bumper cover and minimal chips and scratches to the paint. The only spot of note is behind the right rear wheel well there are some scratches and a very subtle dent that is only noticed with closer inspection. The interior shows a little wear to the white Sport Edition seat inserts and a rip in the left bolster of the drivers seat but is otherwise excellent. Everything works except the factory stereo recently stopped working. It's probably something simple but I will include a good replacement unit from another 2001 S4 just in case.It currently has 17″ TSW wheels in OK condition with good 235-45-17 BFG G-Force tires. I will also include a set of the original factory 17″ Ronal S4 wheels in the sale in good condition. The only modifications to it are the addition of 3″ Downpipes and a moderate Stage 2 Tune on the ECU, bumping it up to around 300whp. This can easily be brought back to stock by you if you prefer it that way. It has the Tiptronic transmission that shifts great. If you want to convert it to 6 speed manual tranny, I have a good one sitting in my garage that came out of my friend's 2001 S4, but it would probably have to be shipped separately. It also comes with the very rare factory rear cargo mat in good condition (not pictured).
This is an excellent, good-running example of one of the rarest B5 S4's ever made. If it were in perfect condition I would be asking around $29k for it, as that's what one just like it but in slightly cleaner condition just sold for on the Audi Club website. I am asking a very reasonable $18,000 for this one. If you need it shipped to you, I will cooperate with the shipper of your choice to get it loaded up safely but you must pay all shipping costs.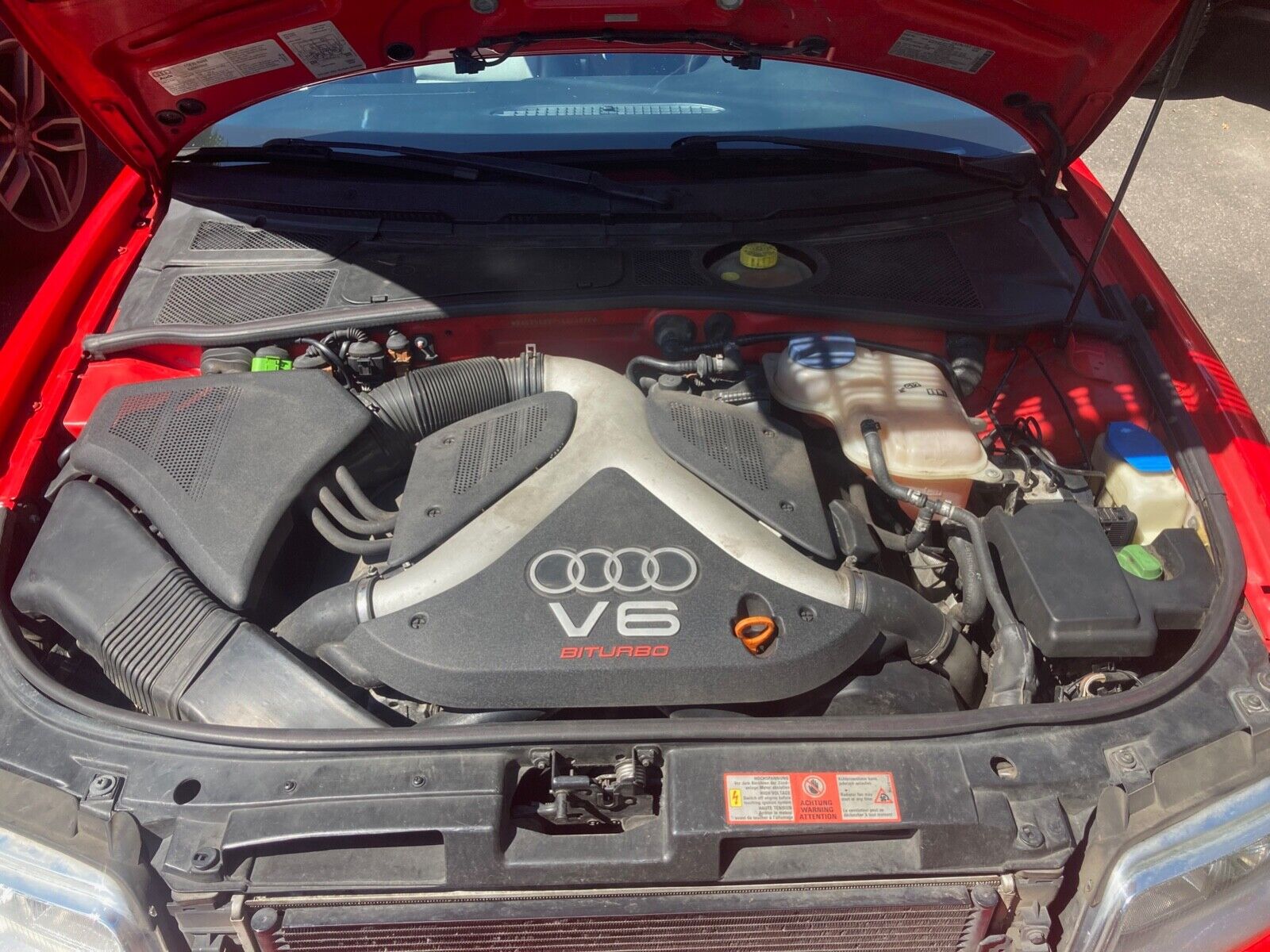 The seller's information is slightly deceptive; there were actually a total of around 50 Laser Red Avants imported to the US. Still rare, just not quite *as* rare as they are claiming. The breakdown comes by the model year and transmission choice, which he correctly narrows down to 10. At first glance it looks like a pretty good one; Oregon history, low mileage for the model, gleaming exterior. The TSWs are probably a personal preference but they'd be on my replacement list. But stepping inside reveals that the interior – the cool optional two-tone with Alcantara inserts – is pretty tired. The mods are also probably take-it-or-leave-it, but one of the issues is that the Tiptronic is a fairly fragile gearbox and adding more power to it – at 21 and with over 130,000 miles – probably isn't a great idea. There's no indication of when the timing belt was done of the health of the turbos, and the stereo is also apparently dead. All this adds up to me feeling as though it's quite hard to justify the asking price. Perhaps if it were a 6-speed the price could be justified even given the issues if you really wanted a red one.
-Carter