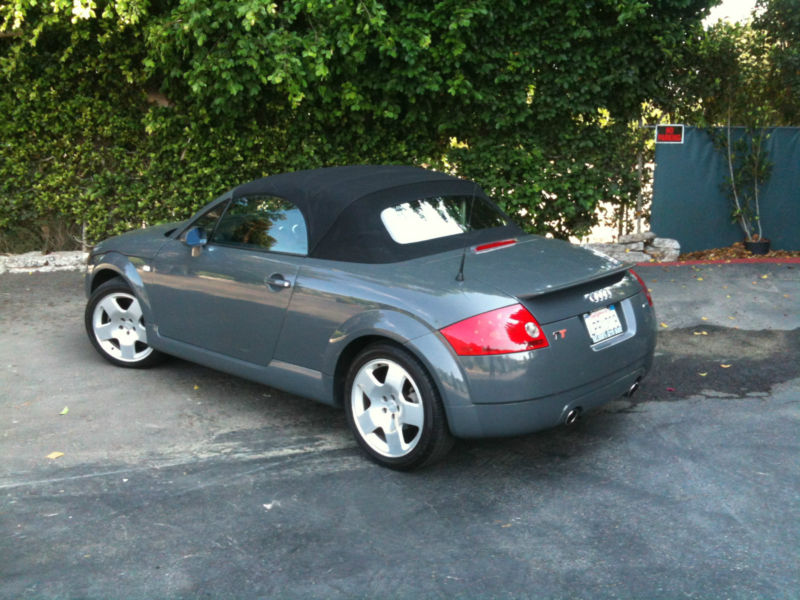 In my opinion, the Audi TT is a misunderstood car. Many people pass over considering it as an option because it's just not sporty enough. Well, the truth of the matter is that the TT just isn't a sports car. If you can get that out of your mind, though, there are a lot of things to appreciate about the TT. It was uniquely styled, perhaps not to the liking of everyone, but it certainly does get attention. Aside from looking the part, the TT offered a reasonable practicality. It's all about perception – if you think of this car as a turbocharged, all wheel drive convertible Golf in a great looking body, it makes a bit more sense. The recipe for what would become the TT was what most of the Volkswagen and Audi crowd would have wanted in a new car for a long time; but when they launched, the reception was lukewarm from most enthusiasts. That's resulted in lower values than some of the other German convertibles, but opens some opportunity to get into a fun, good looking, quick and practical convertible, such as this TT for sale on eBay now: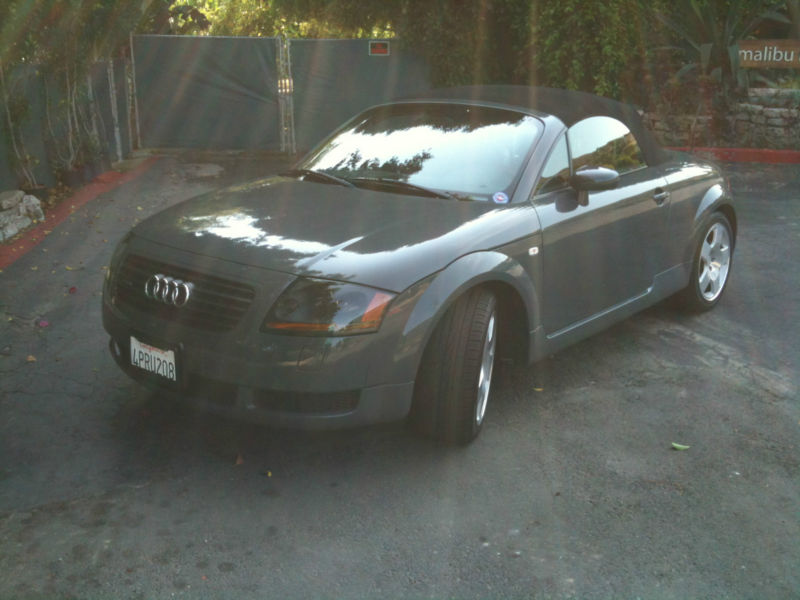 Year: 2001
Model: TT
Engine: 1.8 liter 20V turbocharged inline-4
Transmission: 6-speed manual
Mileage: 69,000 miles
Price: $11,000 Buy it Now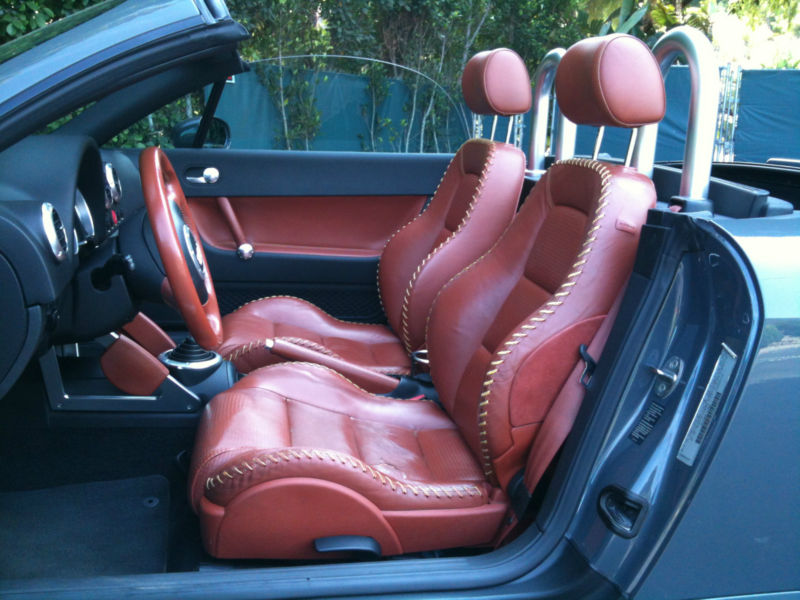 2001 Audi TT Quattro Roadster 2D Convertible 1.8 Turbo All-Wheel drive. 4-Cyl, manual 6-speed transmission, 225hp leather racing steering wheel, gray with baseball stitch leather seats, black power automatic folding top, 6 disc CD player, Heated seats, alarm system, airbags Low mileage at 69,000 miles, new tires and breaks, 20-26 mpg

This car is so FUN. This TT has baseball leather stitching and is fully loaded! It has a new clutch and has been well maintained. It zips through LA traffic and purrs up PCH. All the functions on the car work perfectly. The convertible top is in great condition. There is a small tare in the leather but that is it. Good brakes and good tires.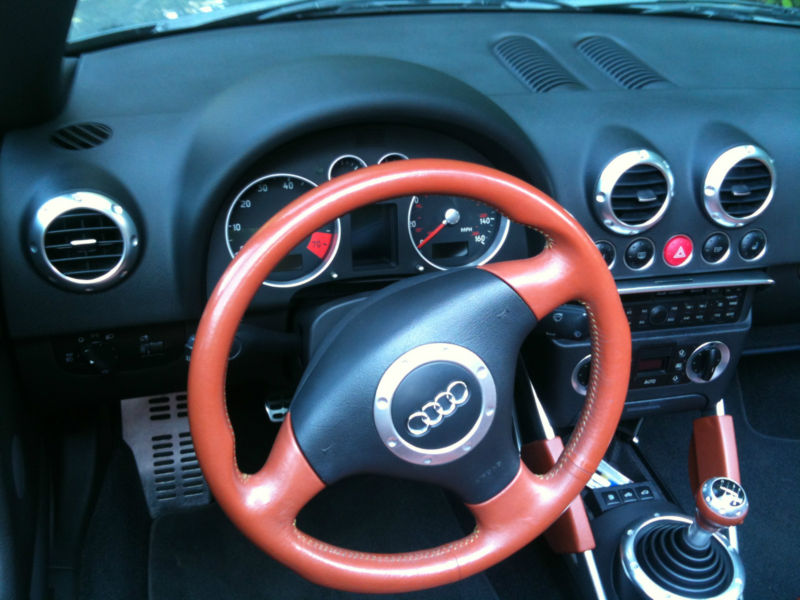 Let's be frank – when you put the top down on a car, your hair blows around regardless of whether you spend $100,000 or $10,000. No one will ever accuse the Audi TT of being the best at anything, but it's very good at quite a few things. It can be used as a commuter, gets reasonable fuel mileage, won't break the bank to maintain, looks pretty cool, goes very quickly when you want it to, and has all wheel drive that renders it more useful in inclement weather. This particular TT looks quite pretty in Nimbus Grey with the Baseball Glove Leather option, and the polished "Fat Five" wheels are my favorite look on the TT. The 6-speed manuals suit the car well and are fun to drive, and it even makes a pretty good noise when you wind it out.
Maybe it's not everyone's dream car, but at $11,000 dollars, I think you can have a useable and enjoyable weekender, and most people would be very surprised when you told them how little you spent for so much style. Don't repair the seat yet – get your money's worth of solar radiation with the top down, and keep your eye out for someone parting one down the road to grab the seat bottom. I feel that in the not-so-distant future, more people will appreciate the unique looking TT, and it seems to be aging much more gracefully than the Z3 or SLK.
-Carter