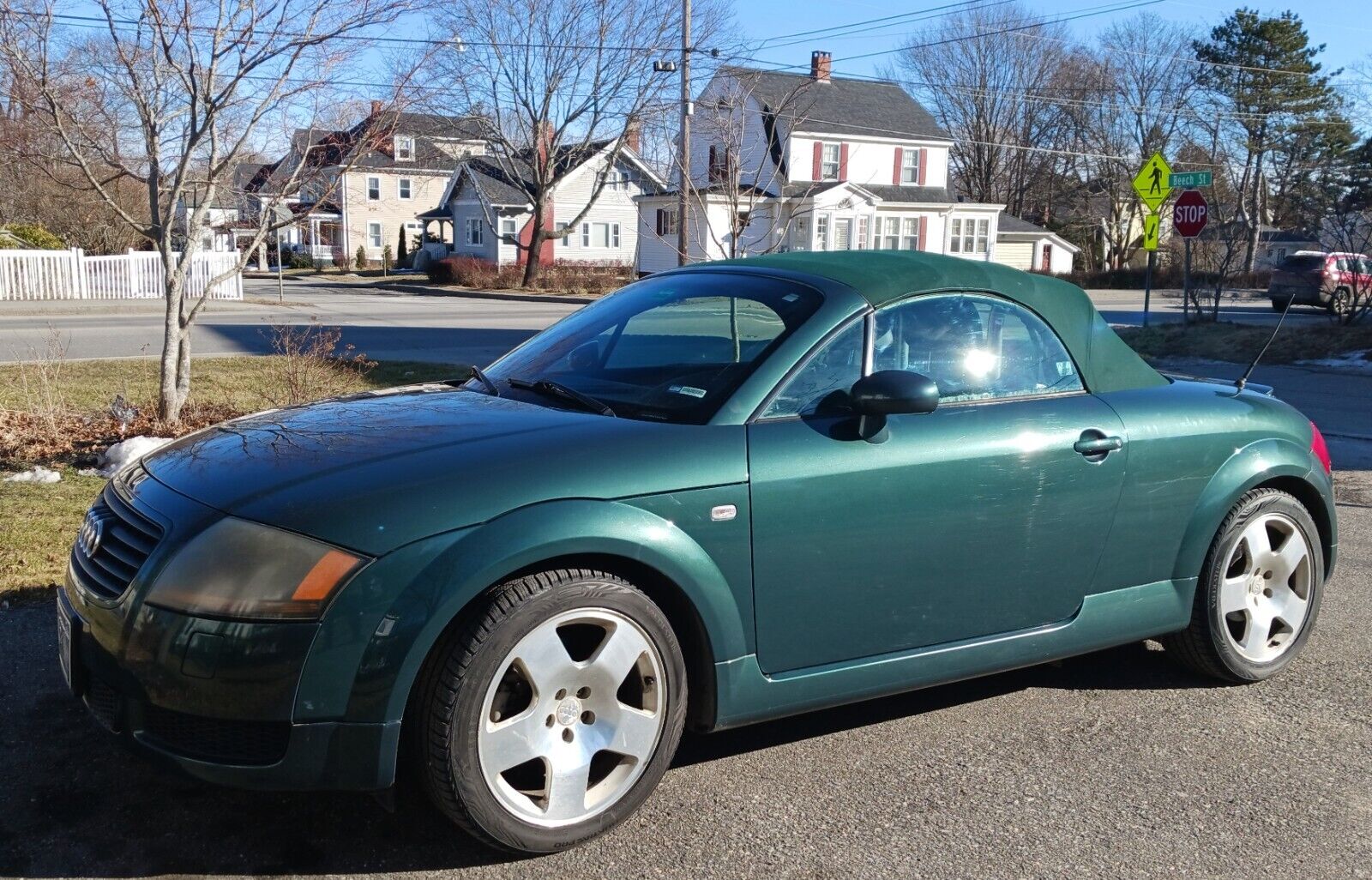 In 1993, my father purchased a W113 Mercedes-Benz 280SL Roadster. It was green with black MB Tex and do you know what? It looked, and felt, old. At that point, it was a 22-year-old car that had been mostly forgotten by the enthusiast world. After all, the dated W113's replacement – the oh so 80s even though it was from the 70s R107 – had just gone out of production, itself replaced by the thoroughly modern R129. I loved the R129 at the time, and the W113 seemed like a dinosaur by comparison. But my father loved the look of the W113, and so for the then princely sum of mid-teens he purchased a relatively clean, reasonably low mileage and (almost) fully functional Mercedes-Benz SL.
Fast forward three decades, and the SL market has gone completely bonkers, awakening to the fact that the W113 was (and still is) a beautiful, classic and elegant design. I'm not even sure you could buy a non-functional, rusty wreck of a W113 for the same price my father paid in 1993 – and an expensive restoration would await you.
Why do I mention this?
Today's Audi TT Roadster 225 quattro is also 22 years old, amazingly. It's also green, and you can get a pretty nice one in the teens. Will the TT be the W113 of the future? That seems unlikely, but they're very nice cars that were reasonably well built, offer plenty of fun, and are oozing with style.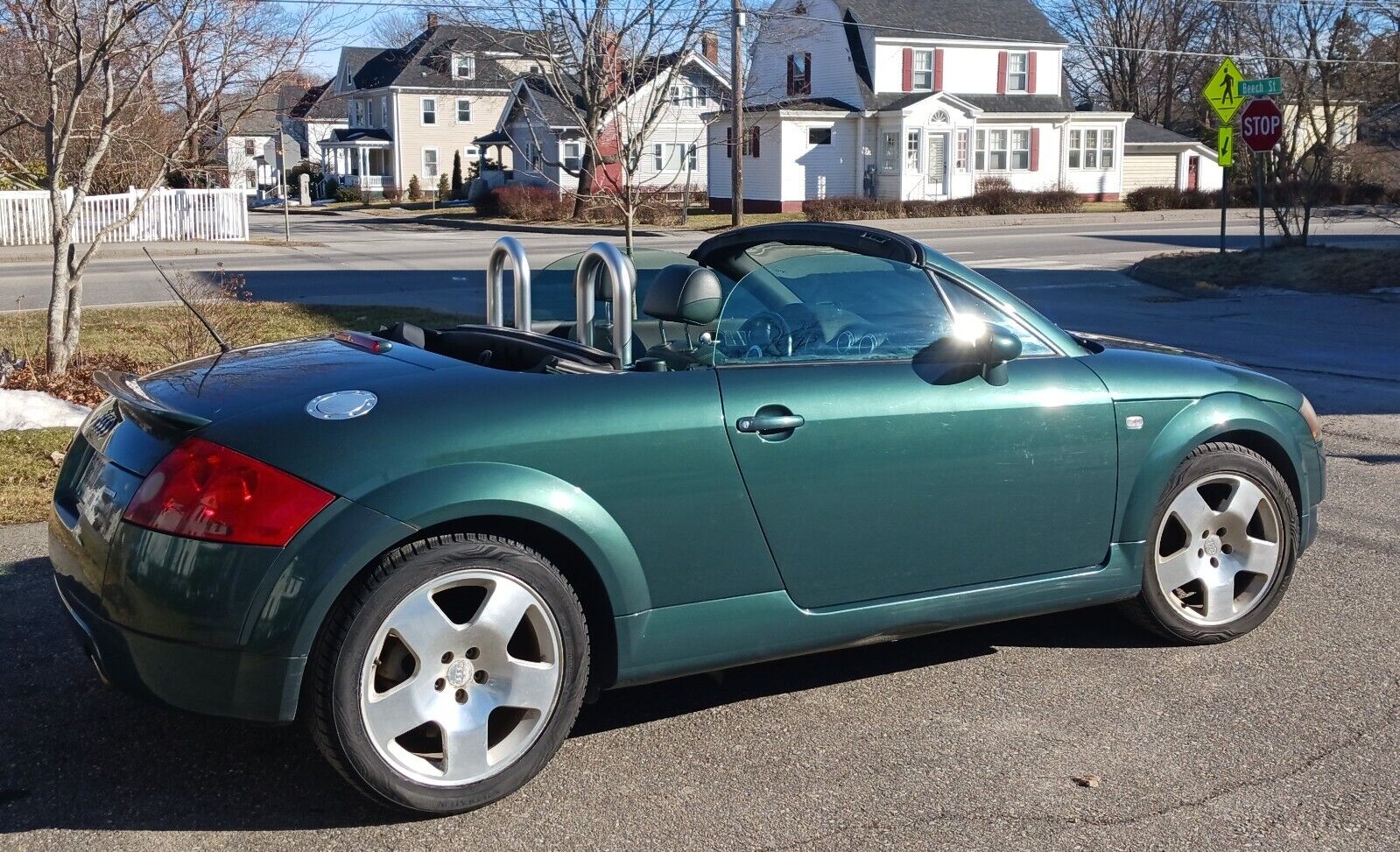 Year: 2001
Model: TT Roadster 225 quattro
VIN: TRUUT28N211001835
Engine: 1.8 liter turbocharged inline-4
Transmission: 6-speed manual
Mileage: 49,000 mi
Location: Rockland, Maine
Price: No Reserve Auction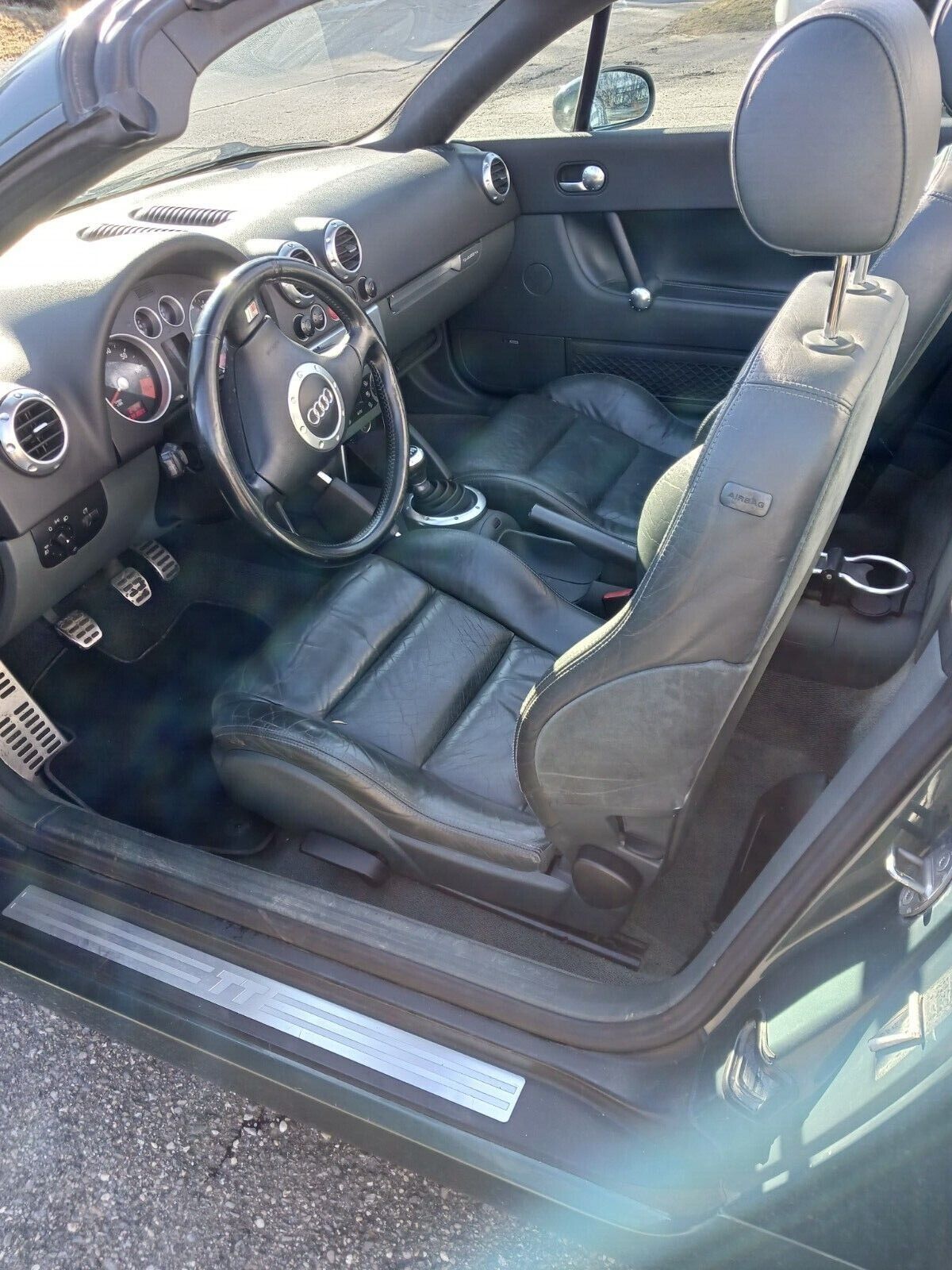 Very rare AWD, 4-Cyl, HO Turbo, 1.8L, 225 hp, 6-speed manual transmission, low mileage, brand new all-weather tires. Green with a green top and grey-green leather interior. ABS, power steering, tilt wheel, heated seats, 5-disc CD changer. The heat and AC work very well. No leaks, defects, or sun bleaching on the convertible top. The car comes with 2 remote entry key fobs. Great gas mileage 20mph city and 28 mph highway.

It does have a few minor cosmetic defects: the driver-side tail-light is chipped and there is a scuff on the bumper under that. The exterior has normal wear and tear, a few small scratches and dings, and there are a couple of cosmetic odds and ends in the interior that could use a little TLC.

The car was stored in a barn for years before I bought it a year ago, so it is well-preserved and rust-free. It has been an absolute joy to drive and is free of mechanical issues, however, I have a 140lb husky, so its just not a practical car for me to keep.
Kelly Blue book values this car between $7,164 and $10,793, so given its condition and extremely low mileage $8500 is a fair price.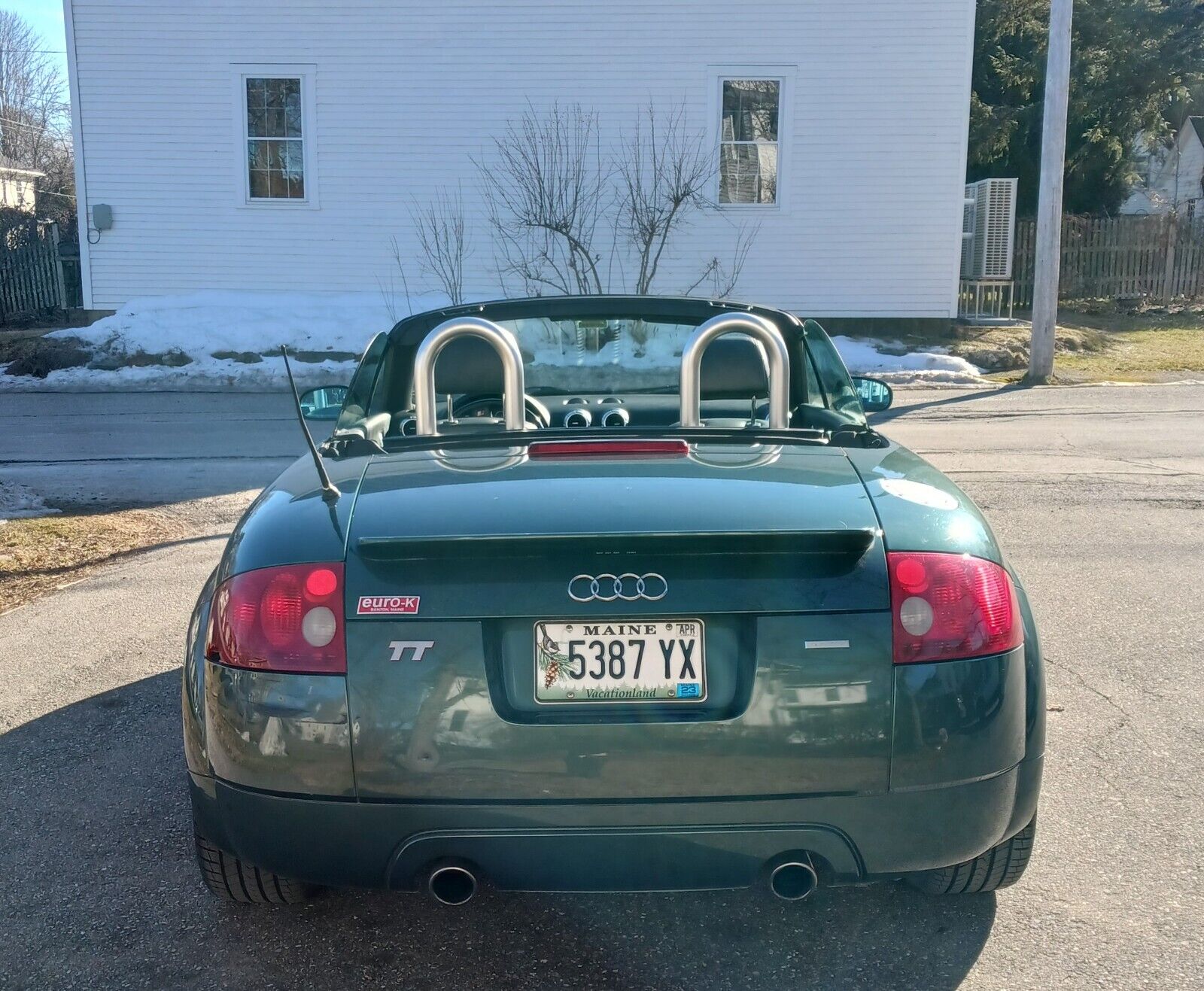 So what do we have? Desert Green Pearl Effect is a lovely color in person, and these TTs received the "dipped" look with a matching Desert Grass Green leather, a green dashboard, and a green convertible top. The "Fat Five" polished and forged wheels from the Premium Package help to set off that exterior/interior combination well, though I have to admit I think the car would look nicer with tan baseball leather that was an option. This one had an aftermarket stereo and far less-than-average mileage at only 49k. The condition is not perfect, but the starting price is 8k and it's a no reserve auction. That is a lot of car (and style) for the money.
-Carter