The RS6 has always been an object of lust for me. The dark silver it usually comes in has always been a shining example for me of how great the right car can look in what amounts to a shade of grey. Thus, I was surprised when this black example caught my eye with such ferocity. The black looks lethal with those flared wheel arches, and makes the silver mirrors and grill trim pop like I haven't seen. Matched with the well-documented beast under the hood and a sub-$20k price, this is one hot Audi.
2003 Audi RS6 for sale on eBay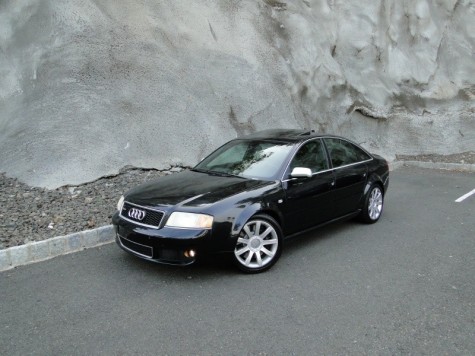 I hate eBay dealers for their absolute lack of "description."
That said, 116k miles is within reason, and the $19k Buy-It-Now is a great deal for a car that was more than 4 times that new. If only it were a wagon and manual, it would be perfect. As we never got either of those (damn you, German car companies! Just kidding, I love you… but really), this would have to do as the ultimate mountain mobber. You'll just have to rent skis instead of taking your own, but that should be no problem with what you have left over from this deal.
-NR