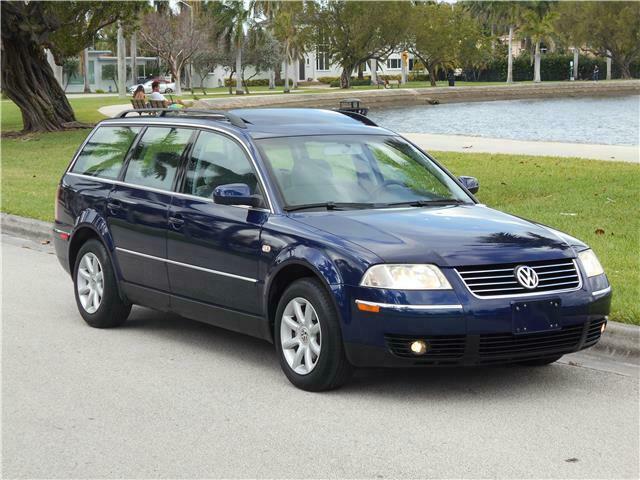 I sold my 2002 Passat – the first of the B5.5s imported into this country – almost a year ago with the best part of 175,000 miles, and it had to undergo some resulting maintenance. Some was general maintenance; OEM coil packs, spark plugs, and filters throughout, but the person who bought the car also sunk some money into doing the clutch and timing belt before purchase.
In retrospect, he could have bought a whole other Passat for the amount just sunk into this one.
But in part it's a testament to how great the B5.5 is. It's comfortable, capable, fun to drive, and it was completely reliable the entire time I owned it. Part of that comes down to my particular example's history – I had every receipt going back to day one and I bought it from an enthusiast who only had the dealership maintain it. But part of it also must be attributed to the stoutly built Passat itself.
It's not unusual to see them kicking around with the best part of 300,000 miles these days. While nostalgic brand ambassadors insist it was the cars of yore that would run forever, the B5 seems on par with the best longevity of earlier Audi-chassis products like the B2. The other reality is that my Passat – built in 2001, so now 21 years old – still looks reasonably new. Though it's not without idiosyncrasies it's a pretty amazing car as "cheap" cars go.
Despite that, there was no denying that mileage is mileage, and today's B5.5 has shockingly little.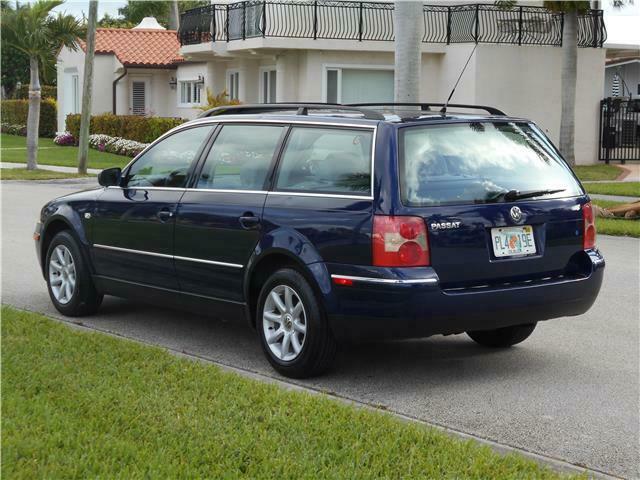 Year: 2004
Model: Passat GLS 1.8T Variant
VIN: WVWVD63BX4E123081
Engine: 1.8 liter turbocharged inline-4
Transmission: 5-speed automatic
Mileage: 36,275 mi
Location: Hollywood, Florida
Price: $8,999 Buy It Now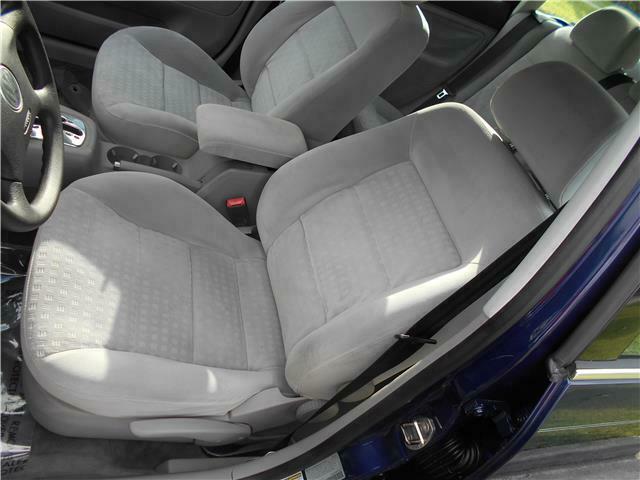 " PLEASE SCROLL TO BOTTOM OF LISTING AND CLICK "SEE FULL ITEM DESCRIPTION" TO VIEW ALL 50+ PHOTOS!!! " "I WILL HELP YOU ARRANGE SHIPPING AND WILL MATCH OR BEAT YOUR QUOTE" UP FOR SALE IS THIS VERY NICE 2004 VW PASSAT GLS WAGON CLEAN NON SMOKER ONE OWNER WITH ONLY 36K MILES FLORIDA RUST FREE PRICED TO SELL! THIS CAR IS OVERALL IN GREAT CONDITION INSIDE AND OUT. THE EXTERIOR HAIL DAMAGE BUT NO SCRATCHES. THE INTERIOR ALSO SHOWS NO SIGNS OF ABUSE. (SEE ALL PICTURES FOR MORE DETAILS.) THE ENGINE RUNS STRONG AND THE TRANSMISSION IS SMOOTH. EVERYTHING WORKS AS SHOULD AND THE VEHICLE RUNS OUT 100% THIS CAR WILL BE A STEAL AT NO RESERVE, SO BID WITH CONFIDENCE!!! Please keep in mind you are bidding on a pre-owned vehicle. Everyday driving can cause minor chips, dings or scratches on a vehicle. Unless otherwise noted in our photos or description these items are minimal, but may exist in some cases. Our photos are designed to be a visual description of this vehicle, please look at them carefully and use them to make a confident decision to bid on our vehicle. Get a great vehicle at a great price!!! Bid Now! If you have any questions about this or any of my other auctions please feel free to contact me via e-mail at or you can call me at 267-828-0460 ask for Alex. Thank you for your interests and we look forward to hearing from you…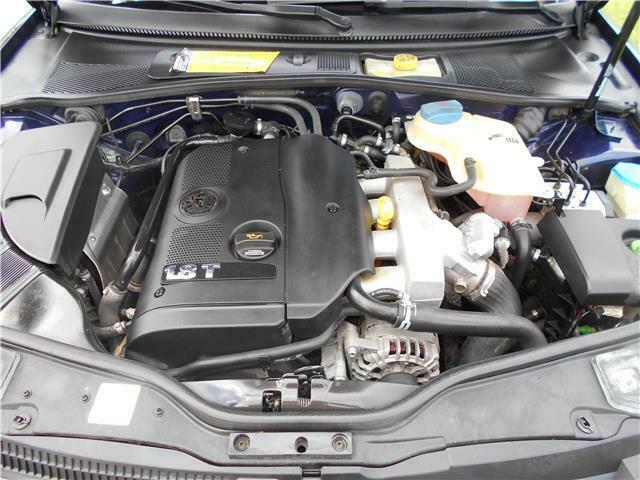 There's a lot to like about this car; I'm pretty sure it's Shadow Blue and it sure looks clean. The BBS "Wellington" wheels are a sharp match for the B5.5, and GLS trim also included things like fog lights, Monsoon audio, and a sunroof. If I'm honest I was surprised to find cloth inside, but as long as it's free of odd smells it's a hard-wearing and comfortable choice. The real downside is the Tiptronic transaxle, but if you're hauling parts or kids the combination of the torque from the 1.8T and the auto is reasonable.
Pricing? Well, I sold my car for 2 grand, though I had many times that into it. Remember when that's how cars worked? This dealer is looking for $9,000, which is really on the cusp of a lot of newer wagons – look around and you can find an Audi B8 in this range, for example – and it's a much nicer car. I think if you could knock this one down to the 6-7k range it would be a reasonable purchase.
-Carter