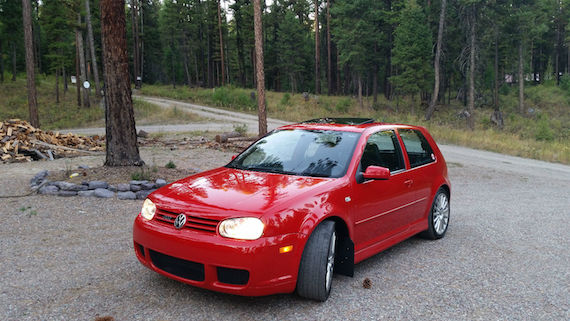 Despite recently hearing blog owner Dan's personal hell with a MkIV 20th Anniversary GTI, I can't shake my love for the first-generation R32. Hot hatches are experiencing an incredible resurgence including some noteworthy American offerings, but we're obviously partial to Teutonic wee beasties here. The R32 still has one of the best exhaust growls out there, and combines a 6-speed with Haldex 4Motion AWD to make an all-season weapon.
They look great in any of the four colors they came in, but this red example is exceptionally clean after 90k miles and a respray of the front bumper and hood to undo the common rock chips. It's had two owners who each drove it for 45k miles before passing it on. I remember being excited when these got down around $20k; now that good examples are under $15k, I'm even more tempted.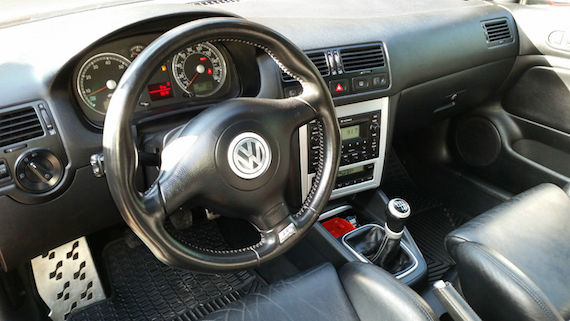 Year: 2004
Model: R32
Engine: 3.2 liter VR6
Transmission: 6-speed manual
Mileage: 90,736 mi
Price: Reserve auction, $14,199 Buy It Now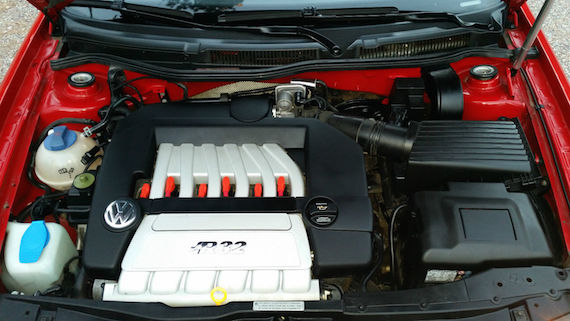 Very Hard to get rid of this little monster! An awesome little car to get you from here to there with thrills along the way. I have been spending money on my house and need to get something in return, unfortunately the R32 has to go. I bought this car used at 45,000 miles and am the second owner. It has enjoyed garage living year round with me, and very little time in the elements and the tough Mt winters. However it is hard to resist running around in 3-4 inches of new snow a few times a year and letting the VW all wheel drive do it's thing. It is in excellent condition and has been well maintained by one mechanic for the four years I've had it. Thanks

No major defects dents or scratches. Front Hood and front fender were recently repainted due to some rock chips.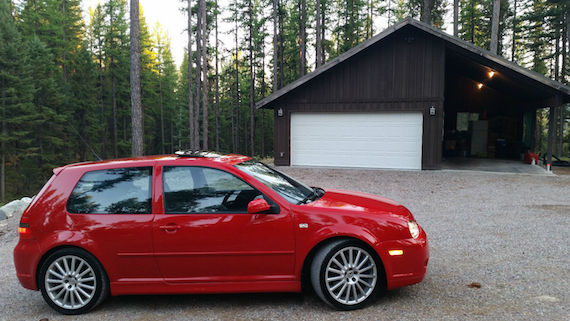 Dan's 20th AE had problems right off the bat, but 90k miles and 10 years seems like a reasonable amount of time to assume that any lemony MkIV issues would have shown themselves already, leaving an aggressive bulldog of a German hatch that will be fun in the summer and winter alike. No modifications, no defects, and less than 100k miles come together for a very clean performance car. The $14k Buy It Now is in line with condition and mileage for R32s, but winning the auction at anything less would make this a great performance value.
-NR