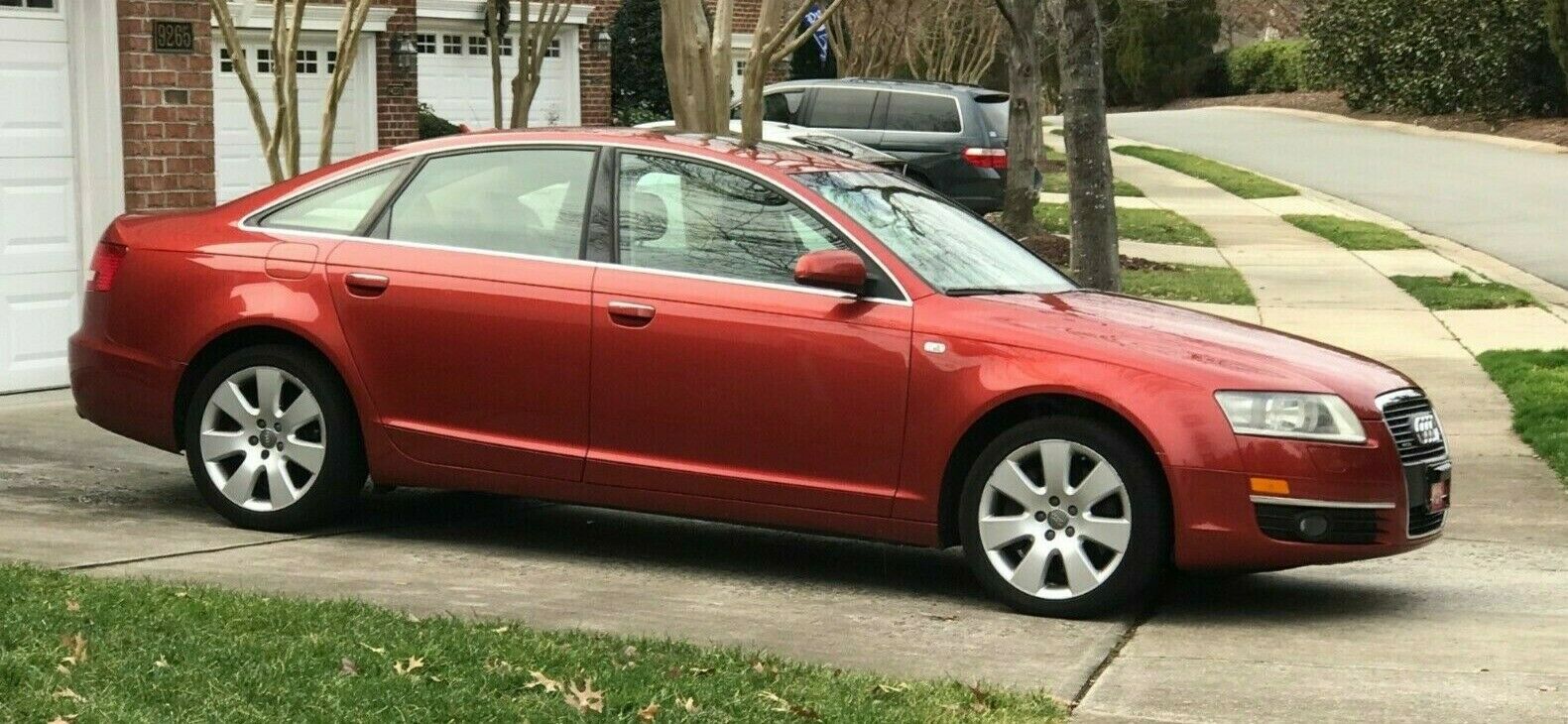 I've spent some time in the past dissecting the neat C5 A6 4.2 sedans and what made them special:
The C6 model debuted in 2005, and it was a little more subtle (aside from the grille) but still packed a punch. The front end was stretched out 3.3″ to make more legroom in the cabin, and the whole car was wider as well. The standard A6 came with a 252 horsepower 3.2-liter V6, but you could opt to move up a liter and two cylinders to the 4.2 model once again. Now with a healthy 330 horsepower from a de-tuned version of the S4's motor and a six-speed automatic instead of the outgoing five, the A6 4.2 was pretty quick – 6.1 seconds to 60, but like a freight train, the real speed was on-the-fly acceleration.
As usual, there were a bunch of grays, silvers, and blues along with white, and black on the outside, but if you wanted to stand out there was one pretty splashy color – Canyon Red Pearl Effect: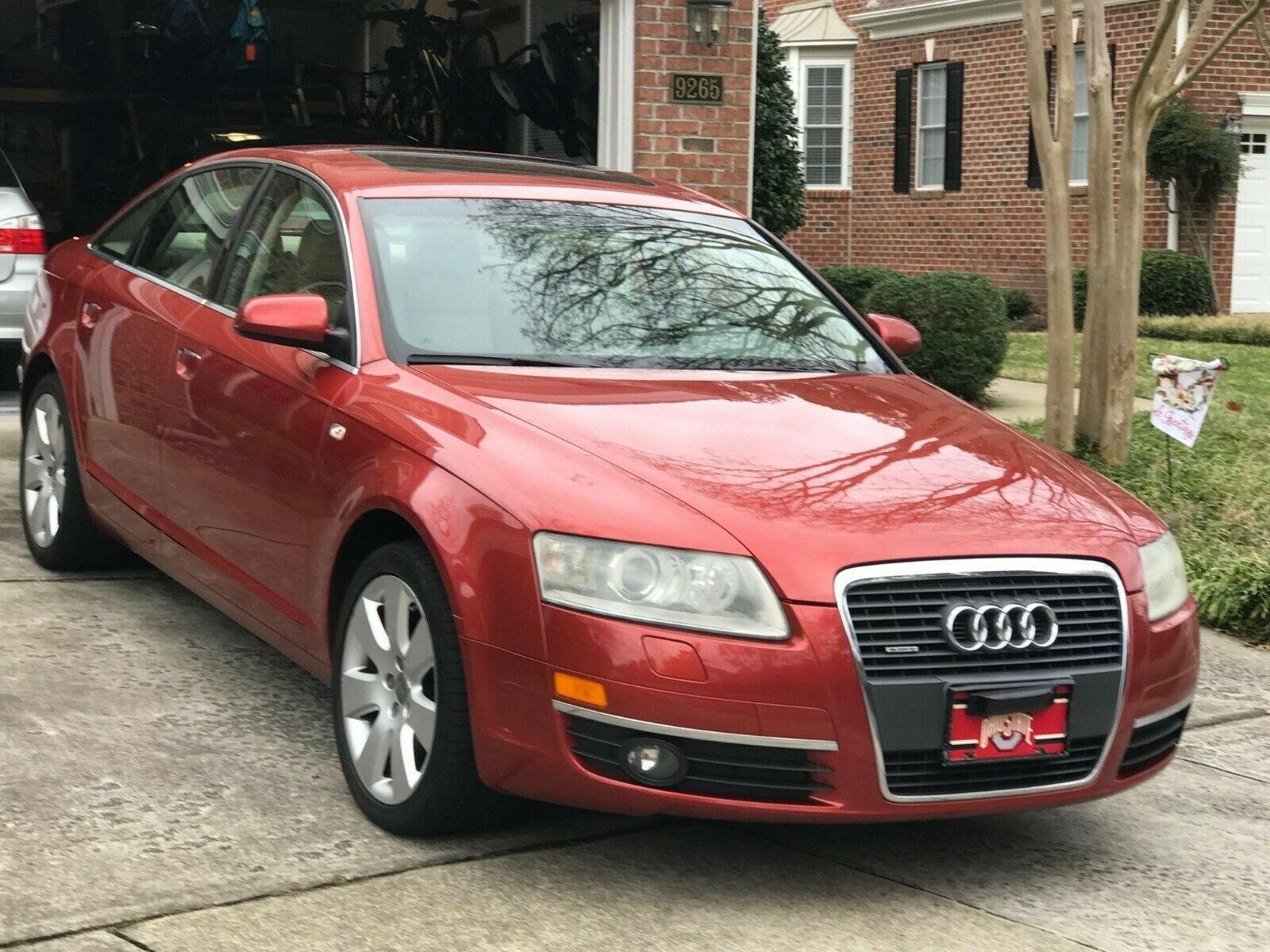 Year: 2005
Model: A6 4.2 quattro
VIN: WAUDL94F05N028500
Engine: 4.2 liter V8
Transmission: 6-speed automatic
Mileage: 99,500 mi
Location: Raleigh, North Carolina
Price: $8,900 Buy It Now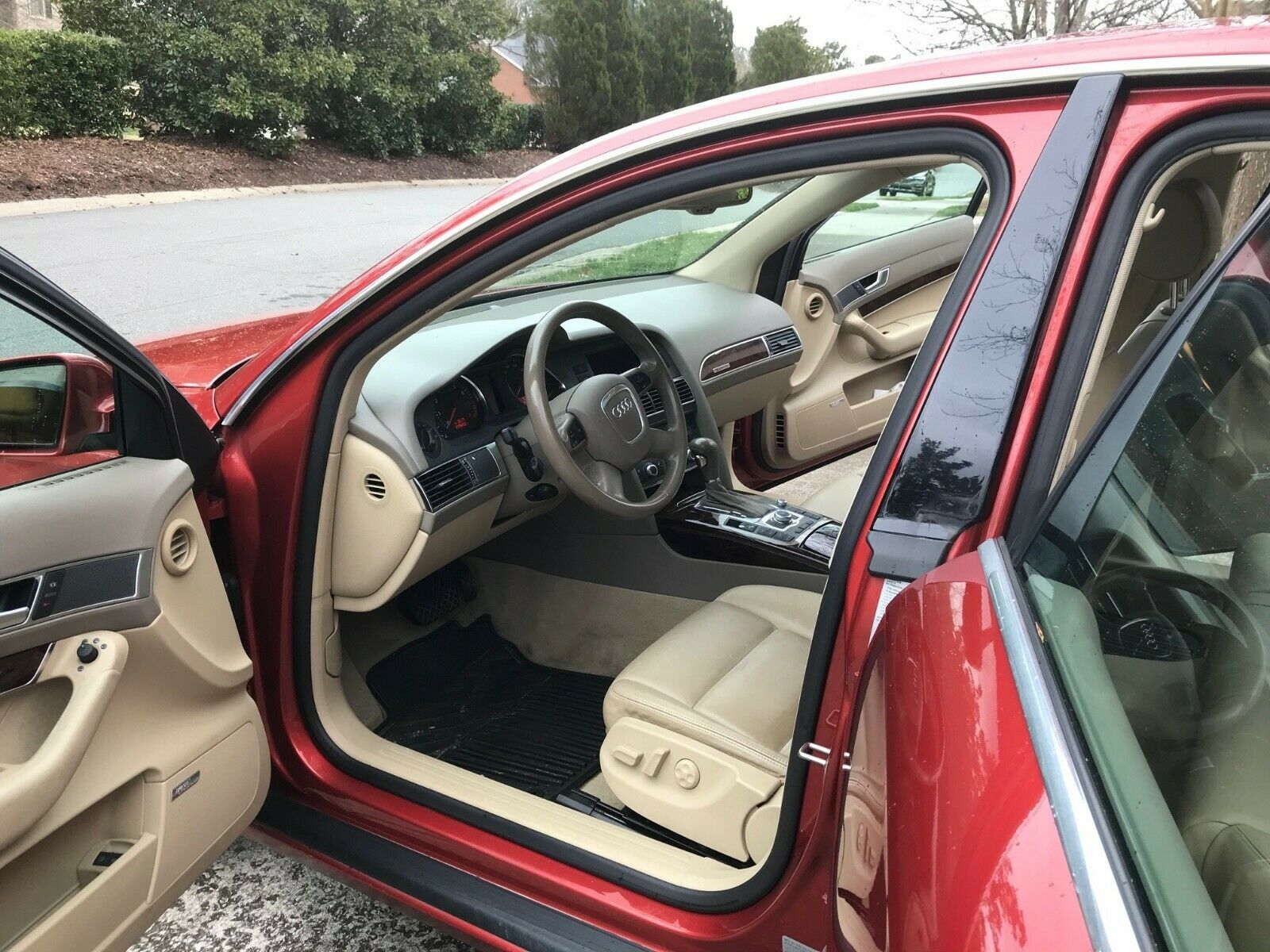 I purchased a new Audi and am selling this well cared for luxury vehicle. This A6 is a delight to drive.December 2021 auto service included tune-up and spark plugs, oil/filter change, air/cabin filters.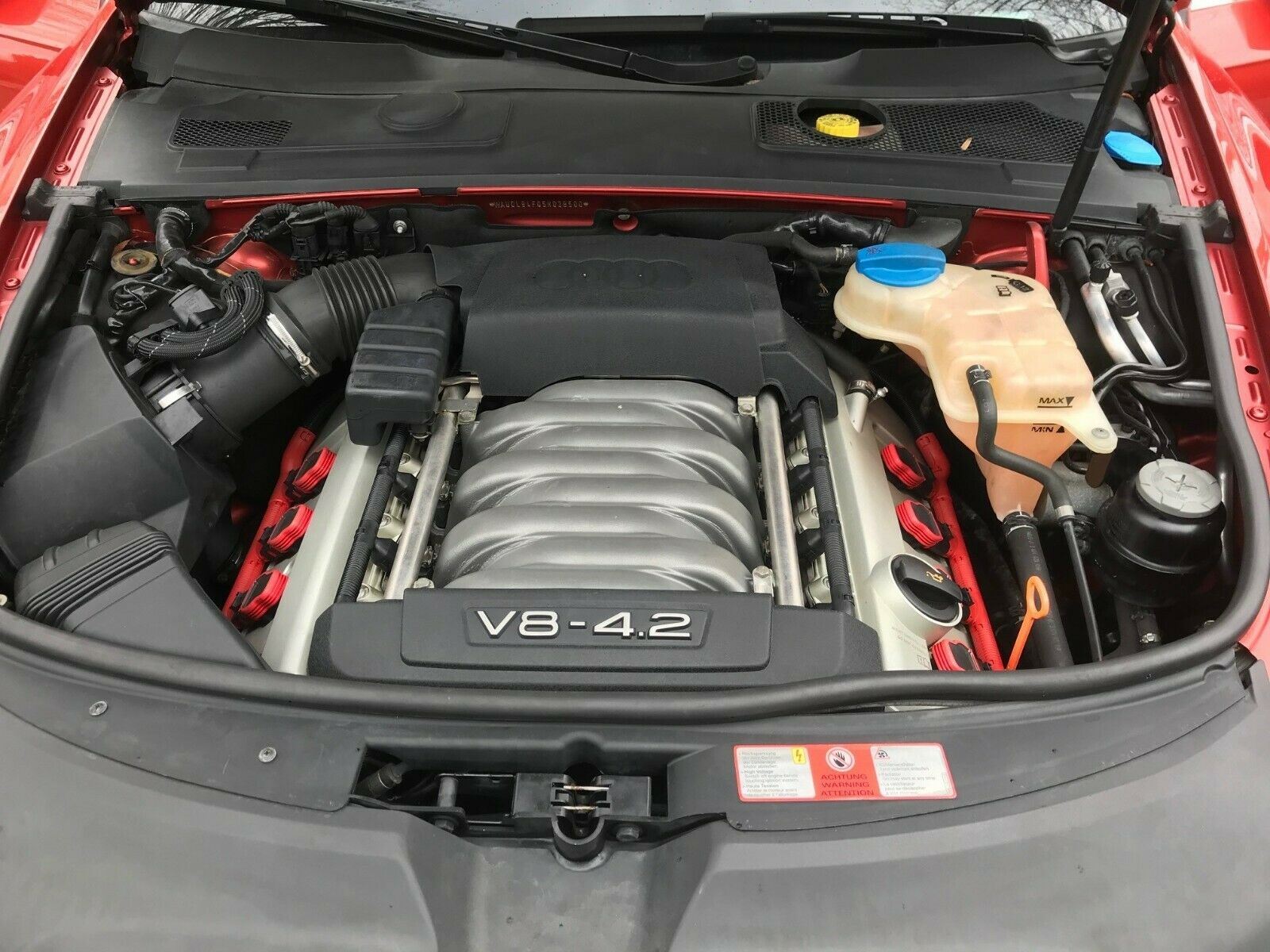 This example is not only the special color for the model year, it's also pretty loaded. It has the Sport Package with cool 18″ Speedline wheels, the Cold Weather package with heated front and rear seats as well as headlight washers for the adaptive xenons, and a Bose sound system. Condition? Well, it's a 17-year-old mid-grade luxury car, but the body looks above average. The paint appears to be in good shape, and I think if you spent an hour or two on the headlights most would think it was a lot newer than about-to-be-an-adult. Inside is much the same story; the upholstery and trim more or less seem to be in good shape, though it's got some strange bubbling on a few of the buttons.
Having spent some time in a C6 A6 with nearly double the mileage of this car, I was amazed that all of the equipment still worked. That said, I was also amazed at just how bad the MMI system was. It was not intuitive, it was near impossible to find a radio station, and if you wanted to use the navigation you had to know the ZIP CODE for where you were going. Maybe the system was designed for late-80s Dustin Hoffman, but I could not fathom how that system made it out of R&D.
The asking price seems to be fairly reasonable for one of these cars. The ZF 6-speed is more reliable than the older 5-speed was, the engines have known faults but usually weren't driven hard like their S counterparts, and the interior materials were quite nice. I'm not sure that this generation A6 will be as sought as the prior generation was, but if you just want a nice, special car for not a lot of money upfront, this one would likely suffice.
-Carter