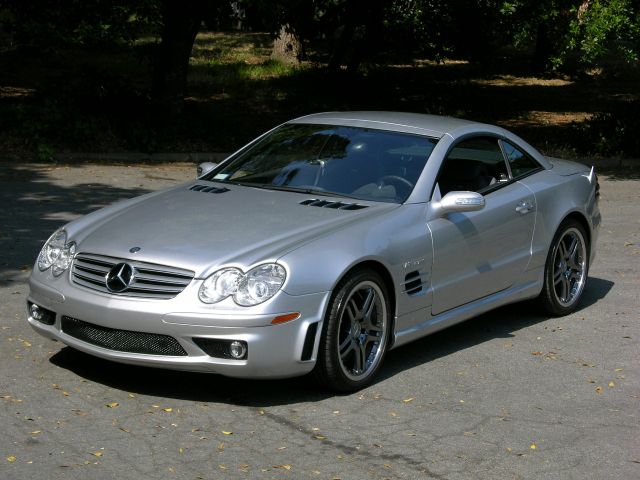 In a hurry? Few cars over the last decade have made a power statement like the Mercedes-Benz SL65 AMG. Back in 2005, no one would have considered the SL500 a slouch, with 302 bhp on tap. But for the engineers at AMG, it just wasn't enough. The SL65 AMG came equipped with a 6.0 liter, twin-turbo V12 pumps out twice that power, at 604 bhp. Even more impressive is the amount of twist this engine produces: 738 lb-ft of torque. When it had just debuted, the folks at Automobile Magazine took this beast to the drag strip and ripped off a quarter mile time in the 11 second range. That raised the officials' eyebrows, questioning whether the car had a roll cage or not. It also caught the attention of the muscle car crowd, with some reactions less flattering than others.
This SL65 AMG for sale in California is practically new, as it has a mere 5,500 miles on the clock. Any SL65 couldn't be considered a used car bargain, but considering they cost around $180,000 when new, you're getting supercar performance on mid-sized luxury sedan money.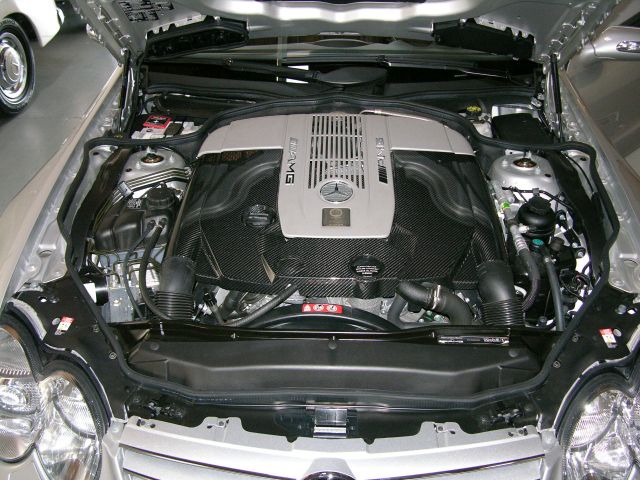 Year: 2005
Model: SL65 AMG
Engine: 6.0 liter twin-turbocharged V12
Transmission: 5-speed automatic
Mileage: 5,220 mi
Price: $67,000
Brilliant Silver/Charcoal Nappa Leather.
Burl Walnut trim
Single Owner California SL
Sold new at Smythe European in San Jose, CA by Tony Spencer.
Full history, window sticker.
Full handbooks – Data Card
Annual dealer servicing – last service 5-13-2013 @ 5,069 miles
Spotless inside and out
Spare keys. Spare set of new floor mats. Fitted car cover. Wind deflector.
Registered in CA through Jan/2014
Original MSRP: $182,720

A milestone 604 hp SL and an opportunity to buy an essentially new SL65.

Call Roy Spencer @650-343-7980 for full details. Global shipping gladly arranged.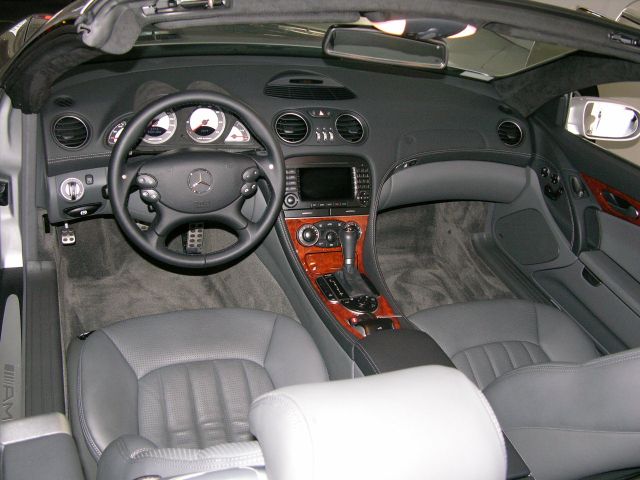 Whenever I look at the engine bay of one of these SLs, I can't help but think there isn't much room for heat to dissipate, which could cause issues down the road. Then again, it's amazing that the engineers at AMG could figure out a way to not only fit this engine in the R230 SL in the first place, but to find a way to keep prevent such massive torque from tearing up the gearbox and driveshaft. You can get into an SL65 AMG in the $40,000 range, but it will certainly be higher mileage than this. Most clean examples are pulling between $50,000 and $60,000. Anything over $60,000 will have to be an exceptional car, and this one certainly fits the bill. Considering a new SL550 will cost you over $105,000, an almost new SL65 AMG could seem a bargain. However, as it is with most sophisticated performance machines, keeping this car in petrol and tires is only the tip of the iceberg when it comes to running costs.
-Paul