I think I like the new F10 M5. Despite the technology overload and a severe distaste for the sound-reproduction technology, any time I see one pass I dream of slapping on an exhaust that makes electronics unnecessary and letting the twin-turbo V8 do its thing – spinning tires. When the E60 M5 came out in 2005, I didn't really get into it. The styling didn't do much to improve the E60's ugly genes, and all accounts seemed to find the SMG and V10 interesting at best, confused and pointless at worst. But now, as I see them ignored in parking spots, a few years removed from being the king of the hill, I see many parallels to the E28 M5 I hold so dear. The engine is motorsport-derived and batcrap crazy. It's certainly a Bahn-stormer, and flies under the radar of most. The owner of today's M5 must have some appreciation for the E28's only-black US availability, as they have endeavored to completely black it out. The real headline here, though, is the fact that regardless of where your M5 affinities lie, there's no question that low-$20s for a 500hp V10 is a silly performance deal.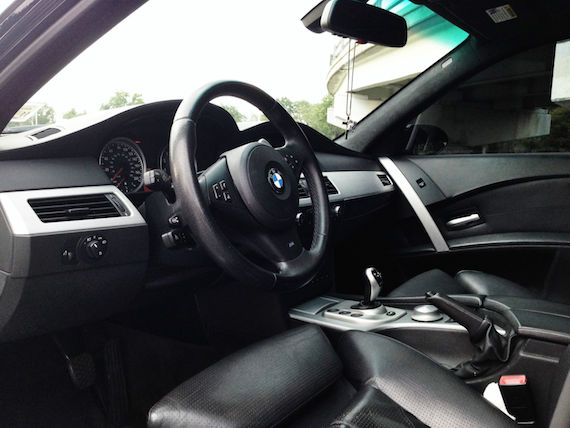 Year: 2006
Model: M5
Engine: 5.0 liter V10
Transmission: 6-speed SMG automatic
Mileage: 113,000 mi
Price: $22,000 Buy It Now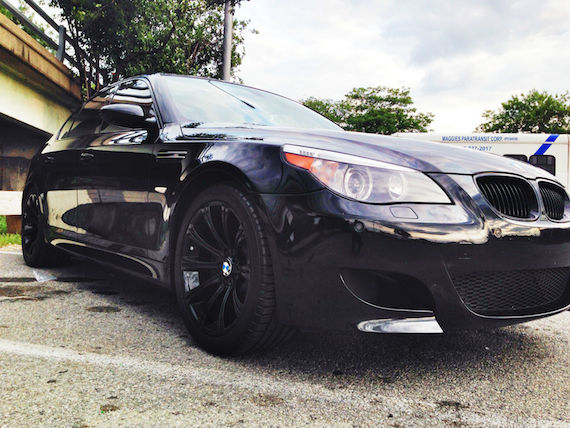 Car is in mint condition, never tracked or abused. Daily highway driven 50 miles each way. All receipts from dealer and repairs are up to date. Selling due to back injury and car is too rough on my back. The car is in mint condition, inside and out and still rides like new. Brand new Michelin Sport tires with 40 miles on them and rims are 3 weeks freshly painted. Recently installed new alternator. Car is serviced and updated for the next 100k miles. I am very upset that I have to let go due to my injury. You won't regret buying this car. I swear if I can offer a warranty for this car I will. It's pampered and well taken care of. Inbox me if you like more close up pictures that I can take with my phone. Drop me your phone # and I will text you back.

The best used M5 you can buy, car runs and drives mint. This is not a 100k mile abused M5, this car earned it's mileage in highway and long trips. no accident…the minor issue was a passenger headlight replacement that someone backed up into car and I had to report it and put it thru insurance. Car has original paint and no chips or scratches. Garage kept and always hand washed from day 1. The 3 ownership was my self, I had the car registered under my uncles name and then my cousins due to my insurance being too high because my license was not the best for speeding with my prior cars.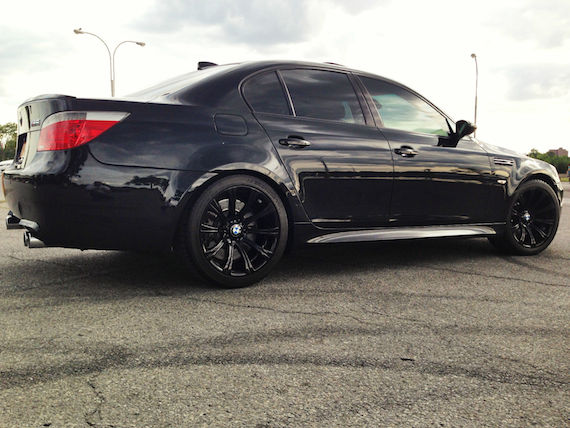 Well, apparently it's the original owner who doesn't abuse cars but does like to speed. That said, highway miles are better than donuts. This car could easily get you in trouble, but compared to most ways to get 500hp, this M5 will leave you some cash to pay for those tickets. Personally, I'd still go for an excellent E39 at this price, but I am certainly growing to understand and appreciate the E60 more as time goes on.
-NR