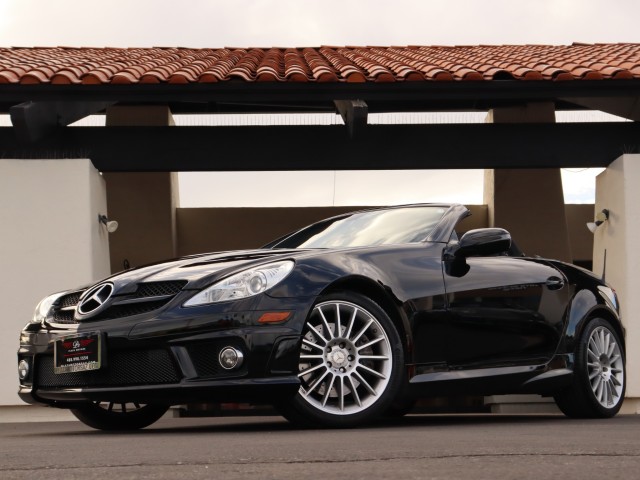 The Z3, TT, and SLK were all popular and, in general, hated by enthusiasts for some time. But in each of their own ways, they had something special to offer enthusiasts. For the TT, it was all-wheel drive, turbocharged power, and a body that has aged better than most French wines. For the Z3, there was the undeniably sporty Z M Roadster and the fastest bread van in the world, the Z M Coupe. What did the SLK have to offer then? Well, the nutters at AMG decided that it needed a 5.4 liter V8 mated to a 7 speed auto. With 355 horsepower and enough torque to melt your tire budget like the proverbial knife through butter, these cars were the closest thing the Germans had made to both a hot rod and a joke. While the other two are like scalpels to carve up curves, this car approaches life more as a sledgehammer to destroy it.
Offering you a dose of SLK55 AMG looks with a more modest powertrain was the SLK350. You could tick the AMG Sport Package option, which for a few grand made you look like you had the SLK55 AMG. But the V6 was still good for 300 horsepower, so these aren't exactly slow. Let's take a look: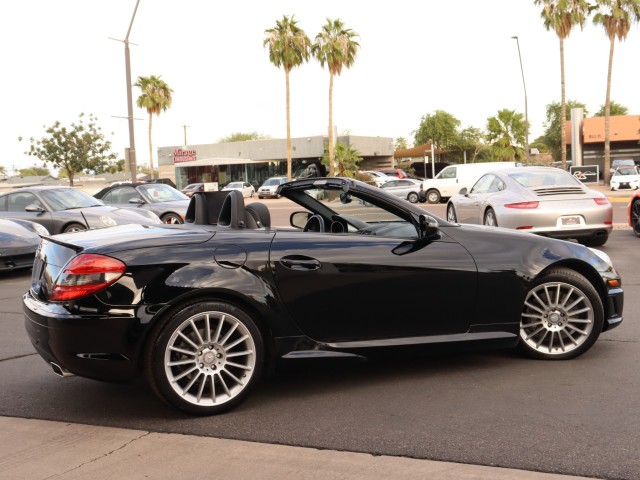 Year: 2010
Model: SLK350 Sport
VIN: WDBWK5JA7AF232620
Engine: 3.5 liter V6
Transmission: 7-speed automatic
Mileage: 60,000 mi
Location: Tempe, Arizona
Price: $21,900 Buy It Now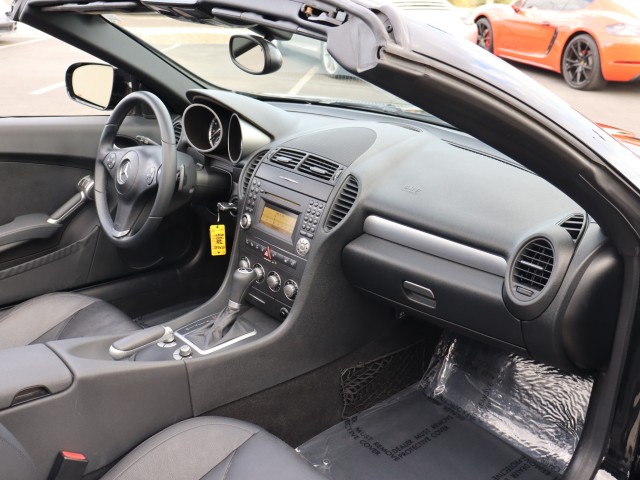 2010 Mercedes-Benz SLK-Class SLK 350
2010 Mercedes-Benz SLK 350. Black/Black. AMG Sport Pkg. Clean Car Fax.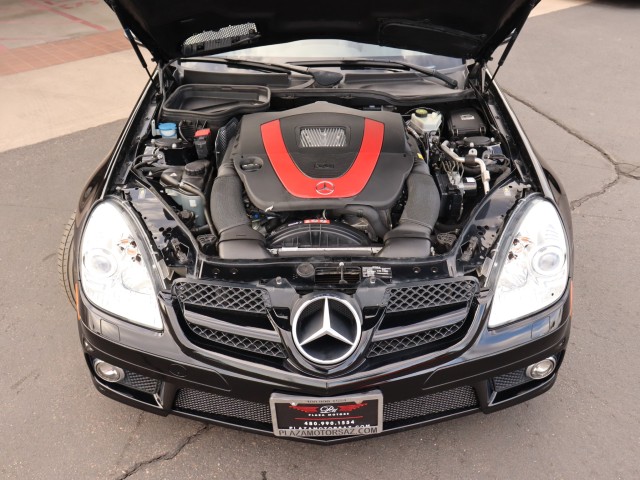 So the $2,540 AMG Sport Package got you the 18″ wheels and body kit associated with its bigger brother as well as a sport suspension and paddle shifters. This one also has the Premium, Lighting, and Heating packages, which offer a nice mix of equipment. Mileage is not unreasonably high and condition appears to be overall quite good, minus some expected soft-touch plastic wear. Downsides? It doesn't have the 55's soundtrack, and you can find an SLK55 AMG for less money if you accept worse condition and more mileage. That, and arguably the facelift version of the SLK is much better looking. Still, for 20k this seems like a pretty nice convertible.
-Carter