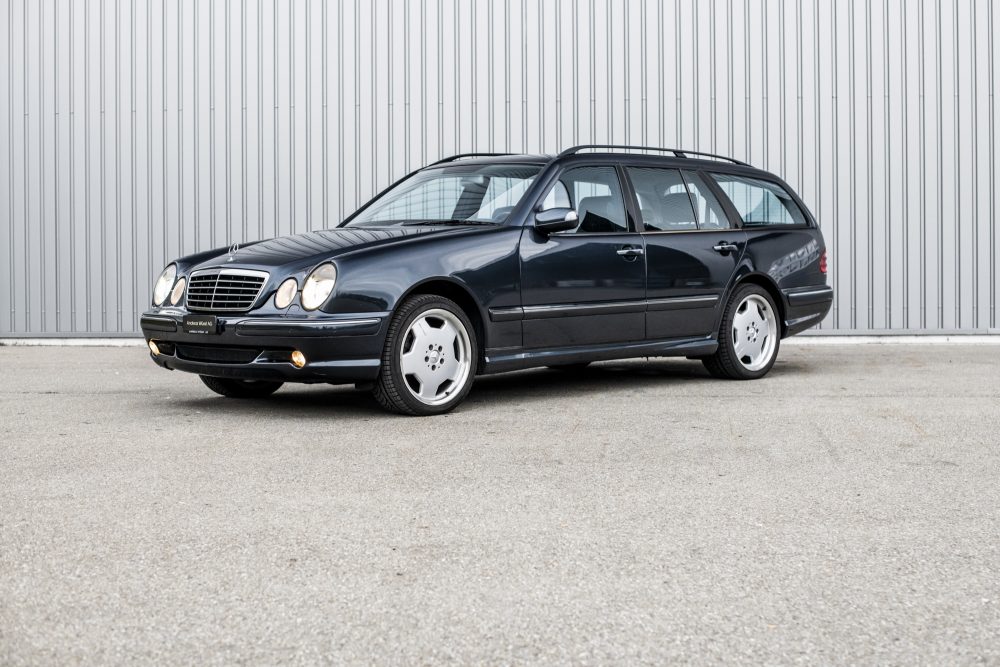 I love the fact that the only way to get 4MATIC all-wheel-drive on the W210 Mercedes-Benz E55 AMG was to buy it in wagon form. Not just any wagon, as some were still rear-wheel drive, but rather you had to option one with 4MATIC. Naturally, this is a huge deal for traction given the massive amount of torque these and also for usability given this is a wagon after all. This 2000 up for sale outside of Zürich seemed to take advantage of that usability judging by the number of miles it racked up.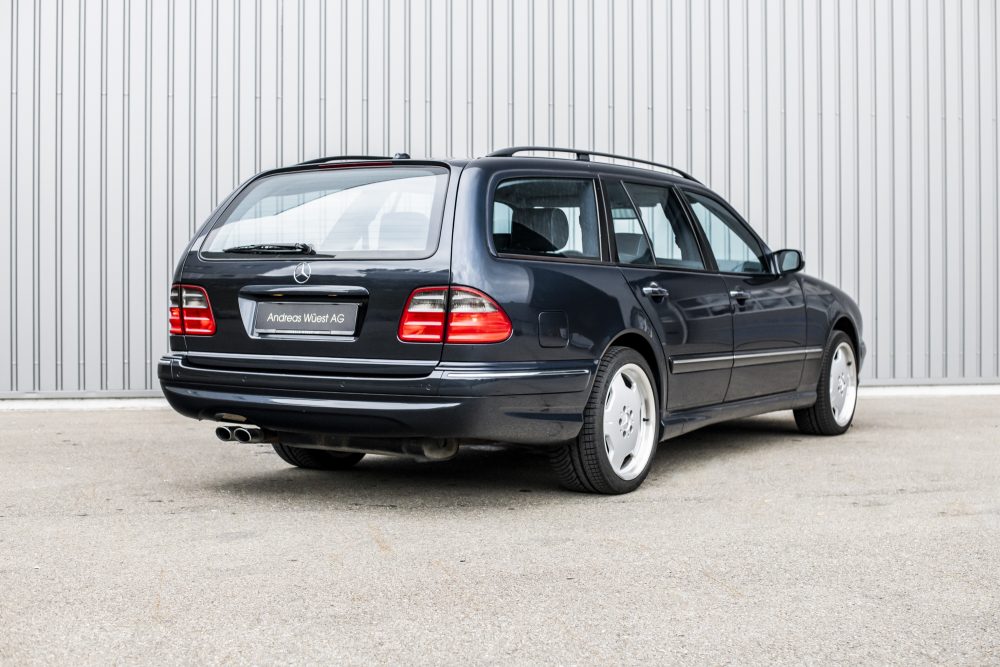 Year: 2000
Model: E55 AMG 4MATIC Estate
VIN: WDB2102831X035182
Engine: 5.4 liter V8
Transmission: 5-speed automatic
Mileage: 253,138 km (157,292 mi)
Location: Hallwil, Switzerland
Price: ₣24,500 CHF ($25,660)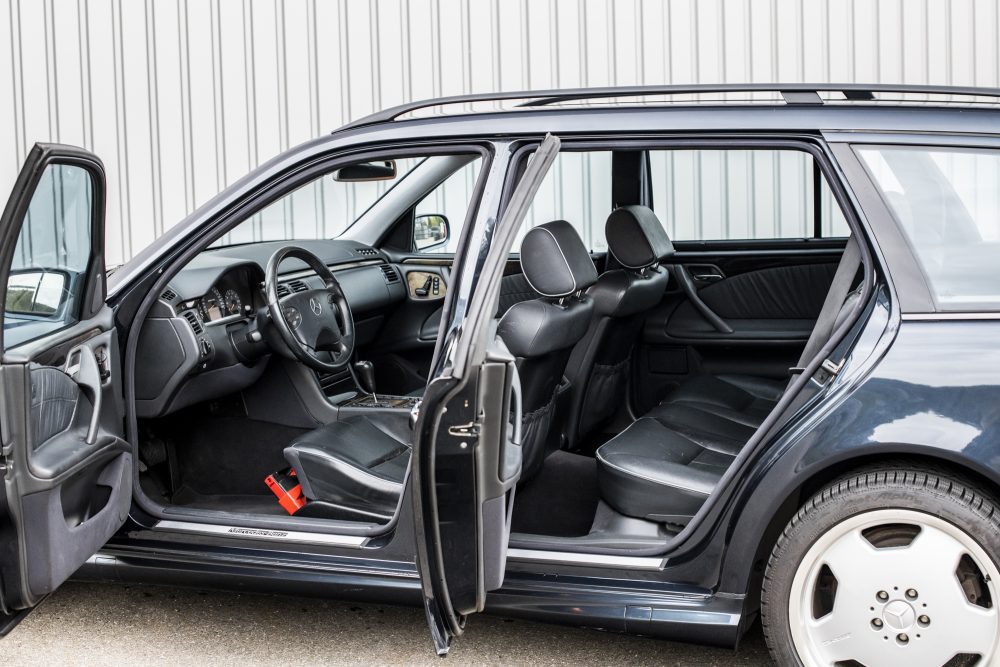 Year: 1999
Mileage: 253500
Automobiltyp: Wagon
Country specific VAT: CH
Chassis number: WDB 210 283 1X0 351 82
Steering:
Condition:
Interior color:
Number of doors:
Number of seats:
Exterior color:
Transmission: Automatic
Perfomance:
Drive:
Fuel:
1999 Mercedes-Benz E55 T 4matic
smaragdschwarz
new Michelin Tires
Winter Tires
refurbished Rims
Automatic Transmission rebuilt
new brakes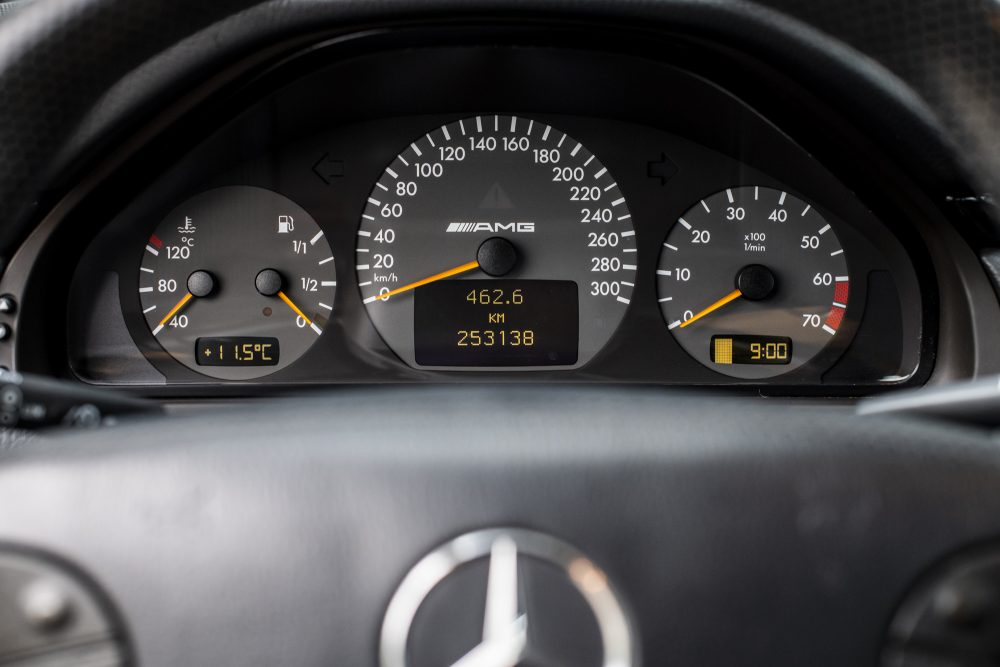 First off, this is a 2000 model year given it was produced in December 1999 along with the fact that it has all the facelift equipment. Now that is out of the way, we can see this one shows over 253,000 km (roughly 157k miles) and still looks great. It even has winter tires on it which is basically a death sentence for any older W210. I'm sure that is thanks to Switzerland's strict standards on what drives on their roads, but even with that this one still looks great.
However, don't expect a discount for the miles. An asking price of ₣24,500, which is nearly $26,000 in American bucks, sure makes me pause. I know Switzerland basically acts like its own little world and doesn't care much for what goes on outside its borders and the price of things sure seems to apply as well. Then again, I'm sure there aren't many of these out there, so if you want it, go ahead and pay.
– Andrew