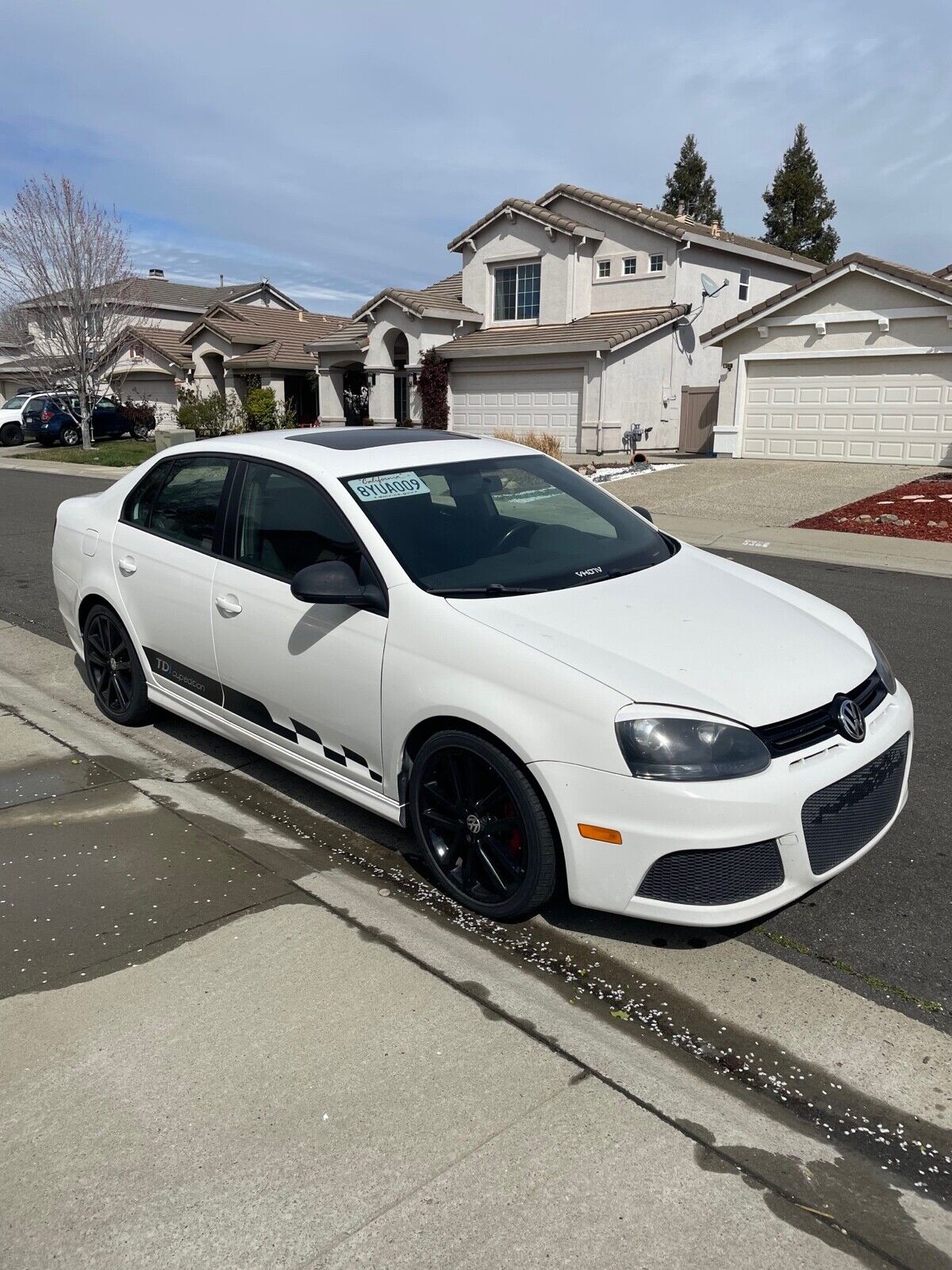 Long before "Dieselgate", Volkswagen teased us with a performance version of their super-economy car; the short lived 2010 Jetta TDi Cup Edition. What you got for your hard-earned bucks was a basically a Jetta GLi with its heart yanked out and replaced by the thrifty and torque-laden turbodiesel, and for good measure they popped on VW "Thunderbunny" body kit. But this wasn't just a styling exercise for Volkswagen – they had actively engaged in racing the Jetta TDi in the TDi Cup to help promote the TDi brand, so this car has some racing heritage as well. Only 1,500 were produced in black, red, blue, or today's white: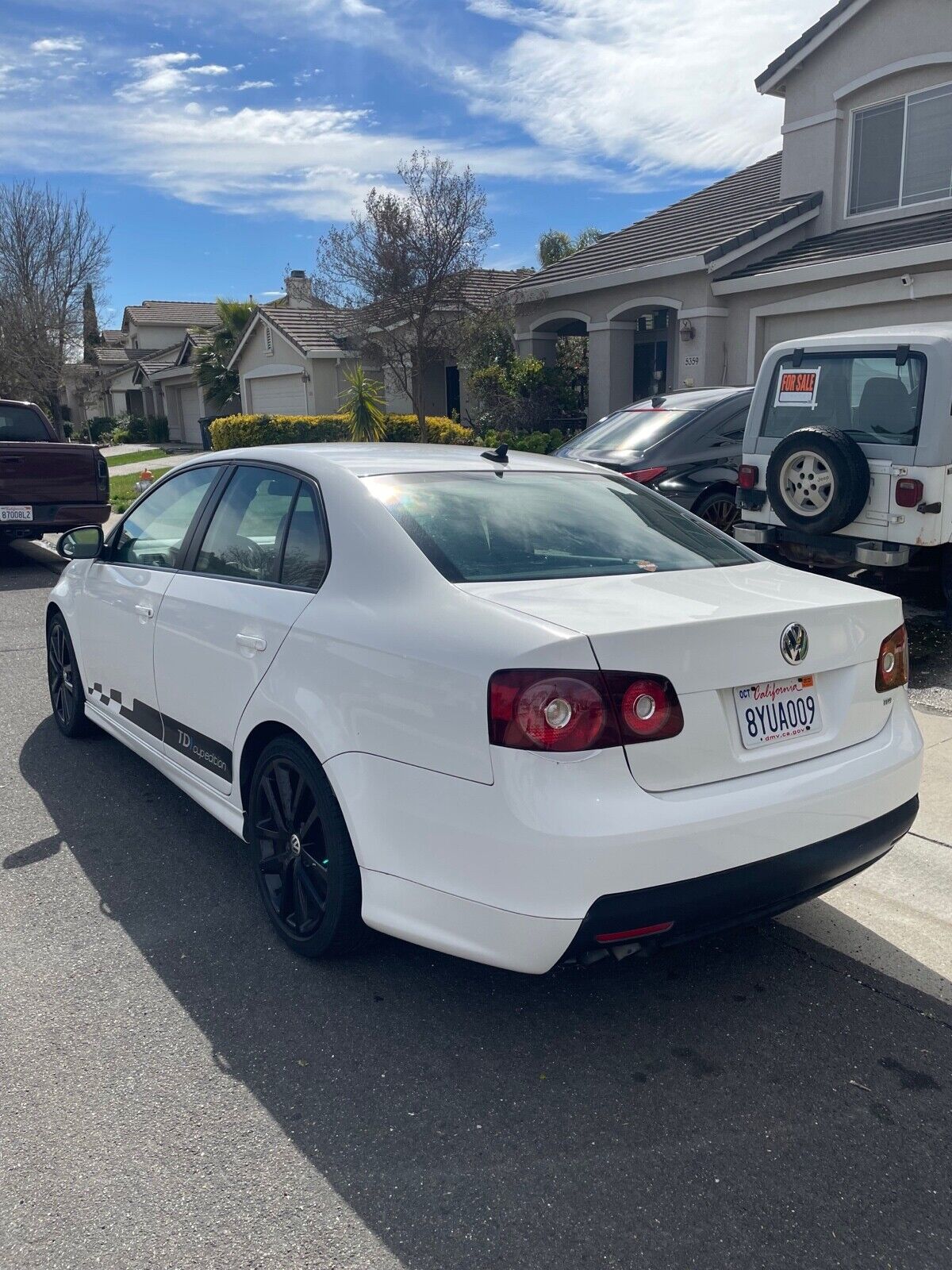 Year: 2010
Model: Jetta TDi Cup
VIN: 3VWHL7AJ7AM154646
Engine: 2.0 liter turbocharged inline-4
Transmission: 6-speed DSG automatic
Mileage: 234,000 mi
Location: Sacramento, California
Price: $10,000 Buy It Now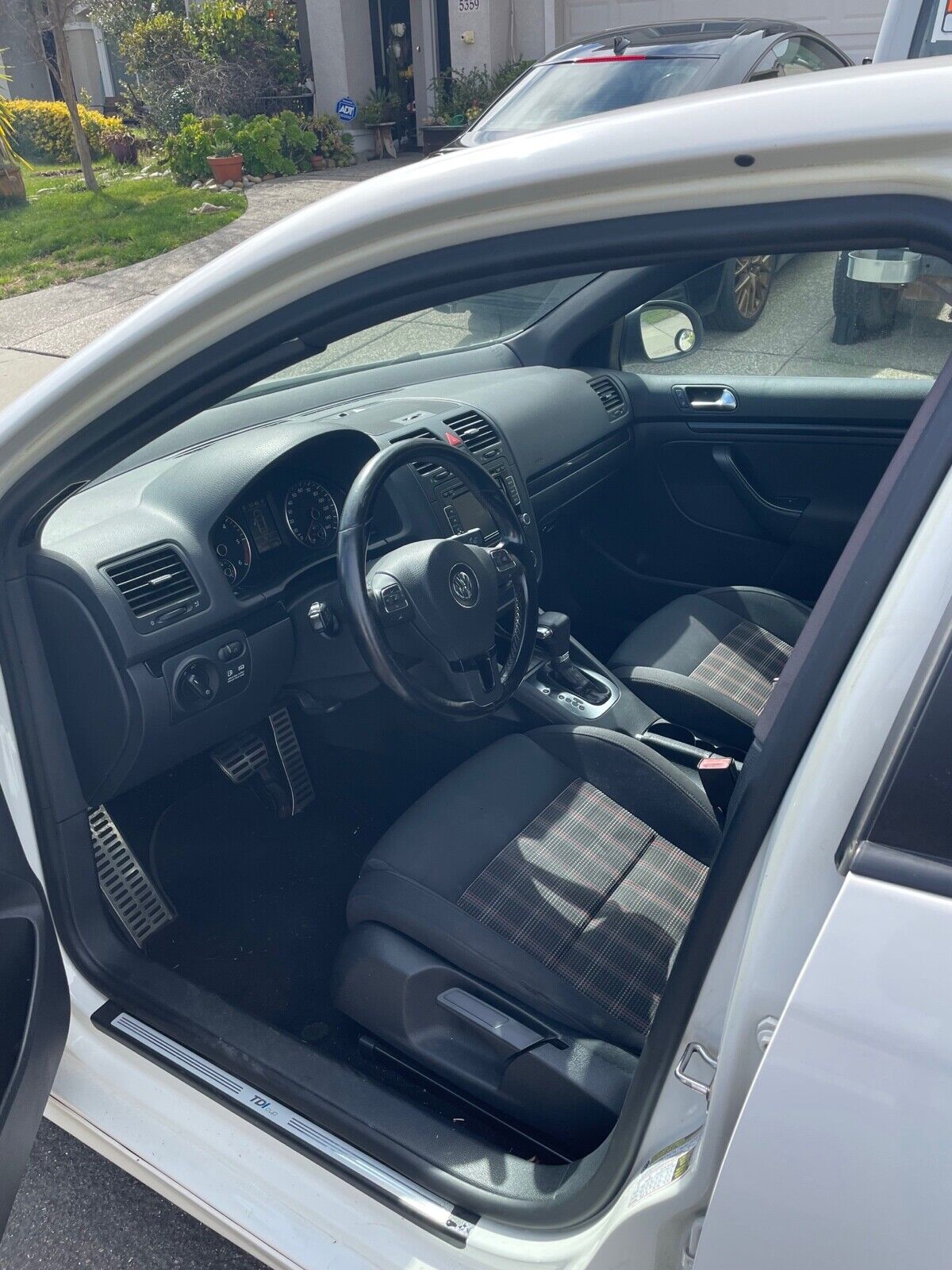 About this vehicle
This 2010 Volkswagen Jetta is an original. The owner has had it for 5+ years. The vehicle is drivable and is used as a daily driver.
Seller's Notes
Selling my Jetta because we don't need it anymore and I got another car in its place over a year ago. Has been sitting since then and the car has been regularly maintained. Buyer responsible for pickup or shipping Car sold as is
Vehicle Details

2010 Volkswagen Jetta tdi cup edition. 1 of 314 in white, DSG transmission, and plaid interior

Used motor swap with 80k miles and rebuilt DSG transmission

Runs great, no issues, reliable and amazing on gas

AC works perfect, heated seats work

Car has just been sitting in the driveway

Cons: radio doesn't work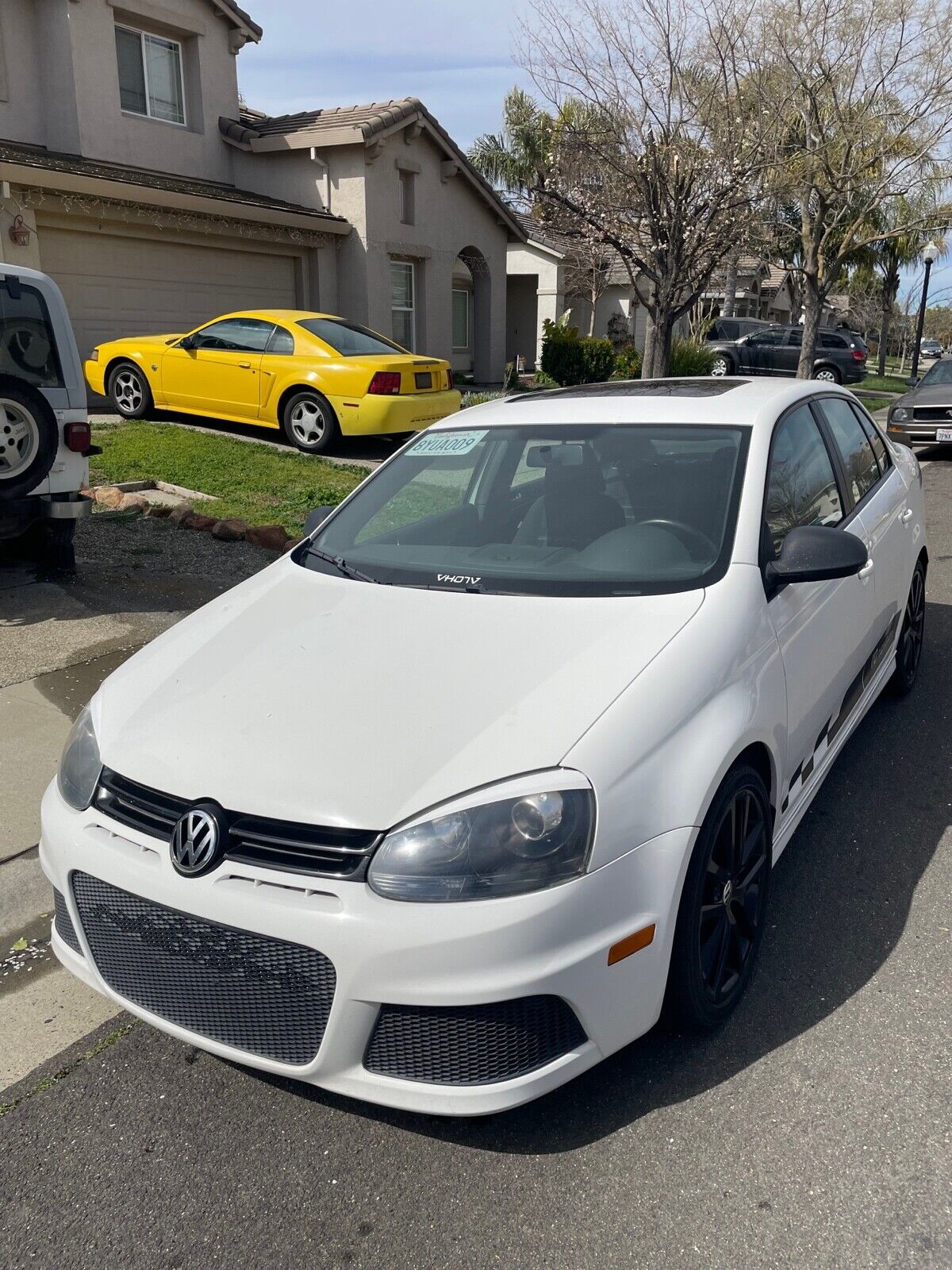 Hang on, I know what you're going to say – 10k for a 230,000-mile 13-year-old Jetta? Yeah, it's a pretty crazy ask. You wouldn't be wrong, though this TDi Cups were very rare and are extremely hard to find today. One sold on BaT back in 2021 for nearly $18,000, but it was also much lower mileage than this one. Frankly there are better deals out there, but if the TDi Cup is on your must-have list, there just are not a ton to choose from at any given time. And on it's own, the Thunderbunny kit is worth a pretty penny – so worst case, you could probably part this one out. Seems like a shame to do though, given that these cars are so longevous and this one still looks pretty good.
-Carter