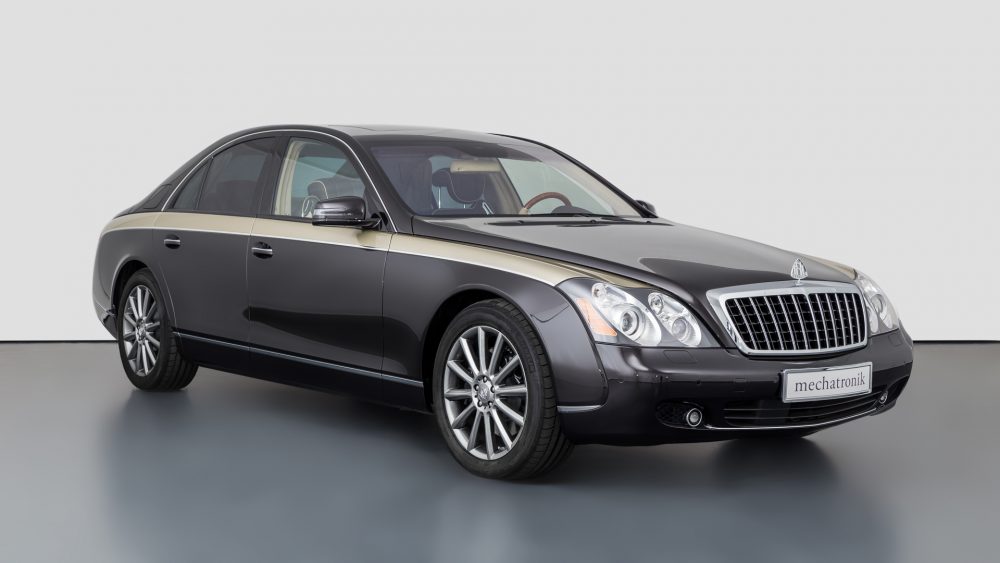 By 2012, the writing was on the wall for the Maybach brand. Daimler's CEO Dieter Zetsche (remember Dr. Z?) announced that the final year of production as 2013 model years would be carried out before retiring the brand again. Only for it to be brought back as a trim level a few years later. So what did that mean?
During those final faithful years, Maybach rolled out the Zeppelin edition that would be limited to 100 units between the 57 and 62, although it wasn't 50 cars each. The name was an ode to the pre-war models Maybach DS7 and Maybach DS8, which were as literally larger than most boats I've ridden in. All of these 100 examples got some special touches both inside and out, as well as configurated as an S model with the 6.0-liter twin-turbocharged V12. Prices started at €406,000 for the 57, while the 62 Zeppelin began at €473,000. Absurd to say the least. Today, one would think that these depreciated down to their normal levels, but this example up for sale in Germany went a totally different direction. Hold on to your trousers.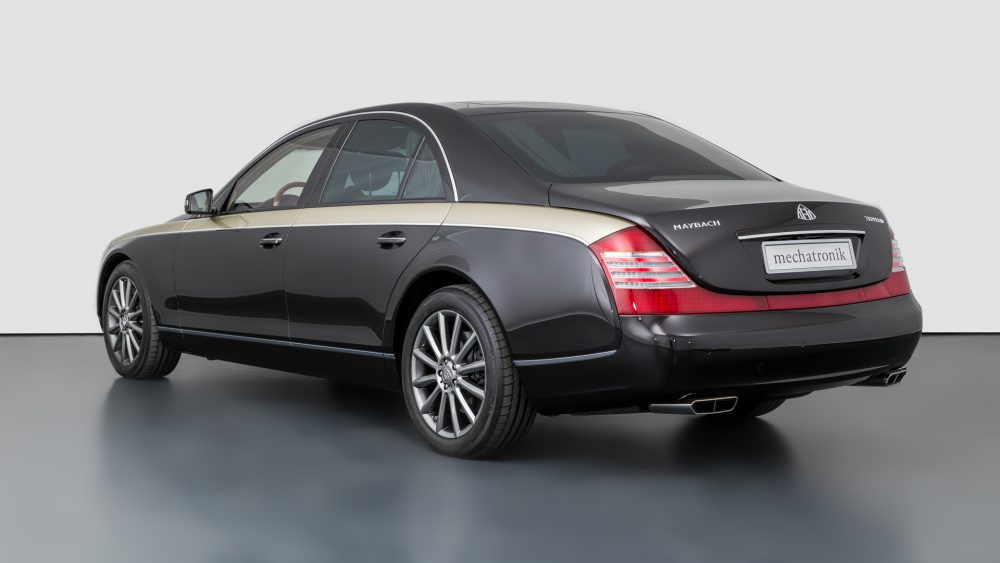 Year: 2012
VIN: N/A
Model: 57 Zeppelin
Engine: 6.0 liter twin-turbocharged V12
Transmission: 5-speed automatic
Mileage: 2,600 km (1,615 mi)
Location: Pleidelsheim, Germany
Price: €749.000 ($781,139)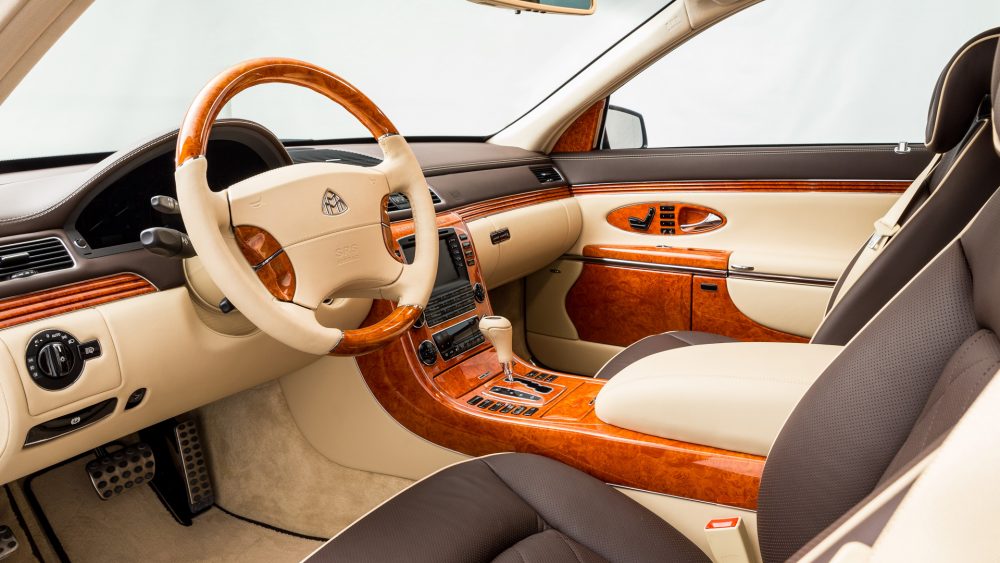 The Maybach brand is bringing out the Maybach Zeppelin to spearhead its luxury saloon model range. The car represents the absolute zenith in the high-end luxury saloon segment. This makes it a worthy successor to the legendary Maybach Zeppelin, which was revered worldwide as the ultimate in high-class automotive engineering in the 1930s. The hallmark features of the new Maybach flagship's unique sense of style include a stunning paint finish, featuring a shoulderline in a contrasting colour, as well as the exquisite, meticulously crafted materials in the interior, whose long list of optional extras includes a world first – a highly sophisticated perfume atomiser. The new model's performance outclasses the rest of the Maybach range, making it the most powerful Maybach ever. In a nutshell: the Maybach Zeppelin epitomises stylish elegance and vehicle manufacture as no car has ever done before. The Maybach Zeppelin is being built in a limited edition of 100 worldwide. A Maybach brochure dating from 1930 clearly sets out the firm's stall: "To create only the very best from the very best – a car that fulfils every last wish and stands out for its supremely refined elegance and power." At that time, Karl Maybach had developed a luxury car, the likes of which had never been seen before. Maybach derived the design of its mighty twelve-cylinder drive unit from the same engine he had developed to power the daring airships of aviation pioneer Ferdinand Graf von Zeppelin. Inspired by the Count's visionary personality, he christened Germany's first ever series-production twelve-cylinder car "Zeppelin", and offered it to a highly discerning (and solvent) clientele with a displacement of either seven or eight litres (150 hp or 200 hp). Even today, the name "Zeppelin" has an incomparable ring to it in the realm of high-end luxury cars. As the flagship model in today's range of Maybach Saloons, the new Maybach Zeppelin does justice to its branding. The name is not merely intended to rekindle memories, after all: as in bygone times, Maybach is once again building the Maybach Zeppelin for distinguished drivers who are seeking something extra special, even in this most luxurious of automotive segments. Not only do the Maybach 57 Zeppelin and Maybach 62 Zeppelin stand out for their exquisite elegance, inventive ideas and phenomenal performance. The Maybach 57 S and the long-wheelbase version, the 62 S, serve as the technical basis for the new range-topping model. Supreme performance is assured in both cases by the 6.0-litre V12 biturbo power unit under the bonnet, which has been further refined by Mercedes-AMG and now delivers 471 kW/640 hp (+ 28 hp) and an electronically limited peak torque of 1000 Newton metres. The models' extra-special status is documented in befitting fashion by a plaque in the engine compartment, which is engraved with the inscription "MAYBACH ZEPPELIN – ONE OF 100".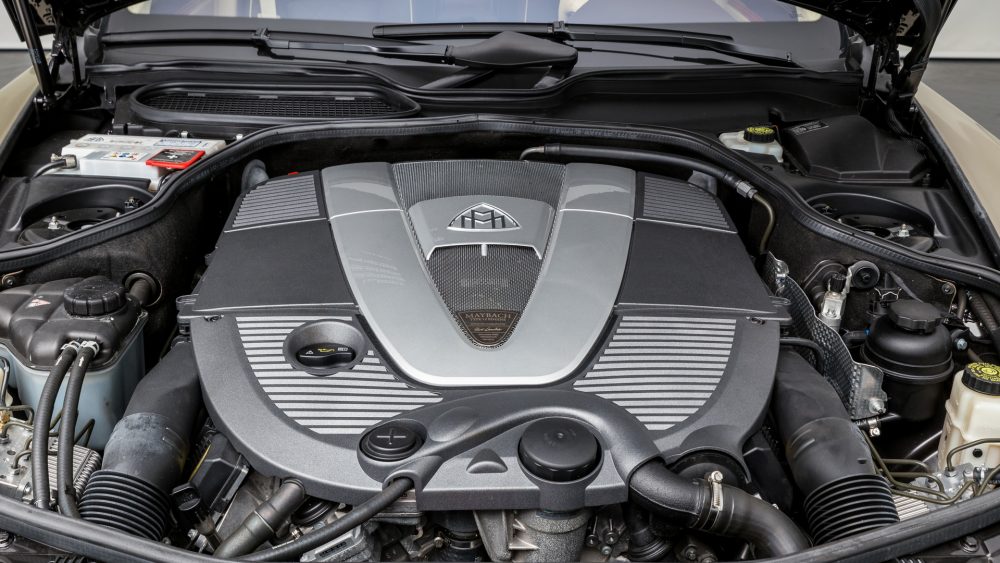 As you can see by the interior, this is not a car for the timid or shy. They went super heavy on the wood, even down to the little buttons on the steering wheel. Despite it being the shorter 57 chassis, it was still understood that this would be mainly a chauffeured vehicle and equipped as such. While cool to see, this is just something I would have no use for. Especially when you see the price.
Keep in mind this one is offered by Mechatronik in Germany. They are one of the world's premier Mercedes builders and crank out stuff you can only think of on paper. However, an asking price of €749.000 seems right on the edge of insane. How can I even explain this when a regular used 57 S might sell for $65,000. I know it has just 1,600 miles and is 1 of 100 cars, but €749.000? Am I missing something here?
– Andrew