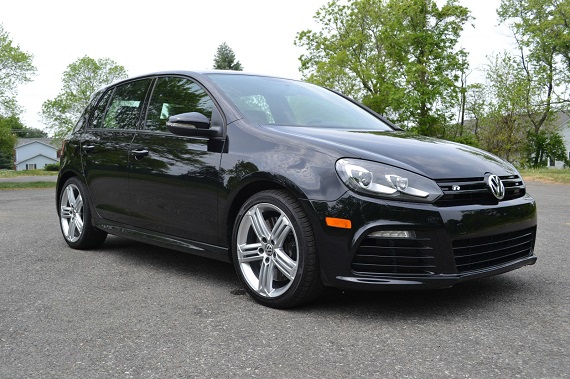 Since its debut the Golf R has been a car I've had an awareness of and thought was pretty interesting, but I did not really give it too much more thought than that. Basically, they were too expensive. But that all changed after I featured one back in May and now as I come across them on the second-hand market they draw my attention much more fervently and I even wonder whether, when the time comes, this may be the car to look for when replacing my wife's car. At nearly $40K when new the Golf R can be a tough sell. Even though you get 256 hp and all-wheel drive there are a lot of options at $40k and just about any hatchback, especially if it's the 2-door model, is going to be looked at with a wayward eye. The entire equation changes once these hit the second-hand market as depreciation does a number on them quite quickly and with $10K lopped off the sticker price the Golf R becomes a significantly more attractive option. Here we have a 4-door model, a Black on Black 2012 Volkswagen Golf R, located in Pennsylvania, with 6-speed manual transmission and 10,200 miles on it.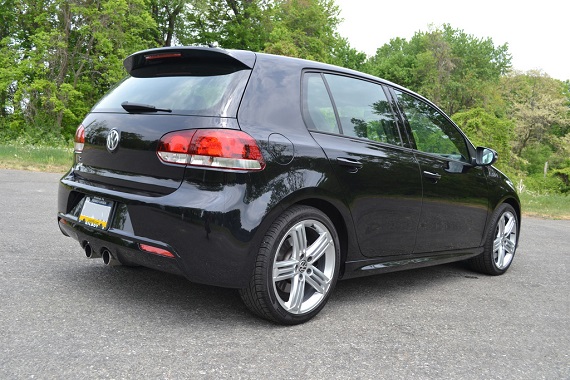 Year: 2012
Model: Golf R
Engine: 2.0 liter turbocharged inline-4
Transmission: 6-speed manual
Mileage: 10,200 mi
Price: Reserve Auction ($29,500 Buy It Now)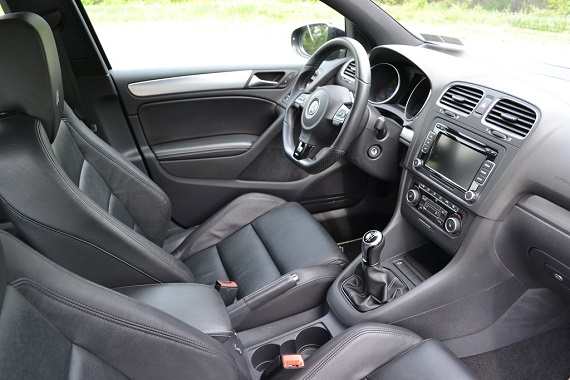 I am offering this beautiful 2012 Golf R, 4 door hatchback. It is black over a black leather interior with 6 speed manual transmission. This car is in excellent, low mileage condition. The remainder of the 3 year/36,000 mile warranty is in effect until April 2016. This car has always been garage kept and has been meticulously maintained and detailed. This excellent example of a Golf R is a wonderful car and a blast to drive.

Serious buyers please feel free to contact me for more details, questions or to schedule a test drive.
Please keep in mind that this vehicle is advertised locally and that the listing may be removed early
Thank you for your interest!
Strictly on appearance, I like the Golf R much more than its recent predecessor the R32. The MkIV R32 always looked too big and clunky to me, while the MkV seemed to move entirely in the other direction and looked a little boring. With the MkVI Volkswagen seems to have found a nice balance with a more aggressive look, but without sacrificing that feeling of lightness that any decent hot hatch should convey. This particular Golf R shows pretty light use and still looks in excellent condition, as we would hope with a car that is still fairly new. The last Golf R I featured was a 2012 Rising Blue Metallic 2-door model, but otherwise it presented with similar mileage and condition. It was listed at $26,900 and seemed to sell without too much trouble. The auction here sits at $20,000, but with a BIN price of $29,500 bidders are probably staying away. Ultimately that price isn't far off from where it should sell so if the seller can come down a few grand, then I'm sure this Golf R will find itself a new home.
-Rob