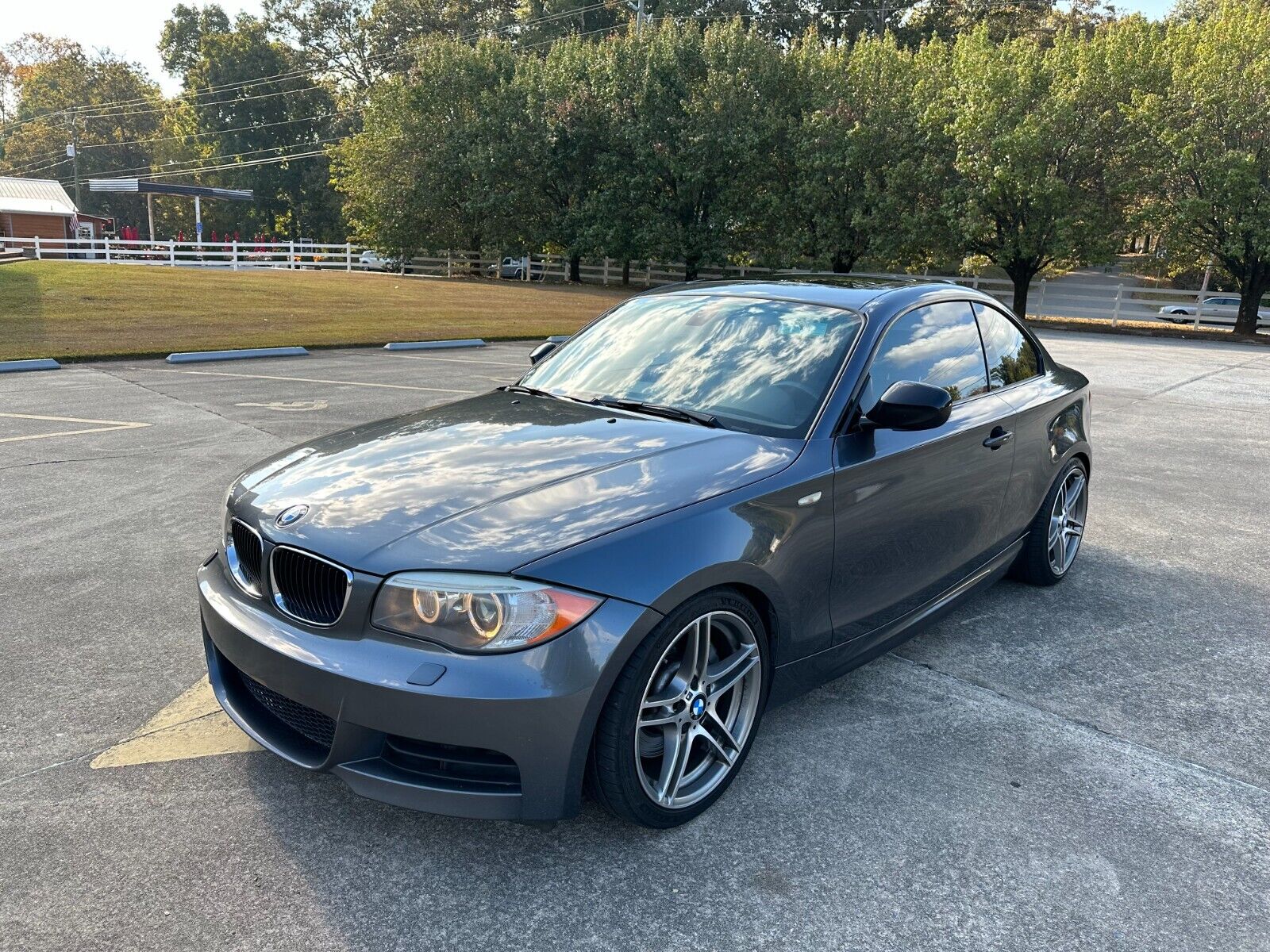 It's a bit easy to be confused by the monikers of various models over 135i production. All 135i models came with most of the sport features that you'd associate with what BMW traditionally had labeled "M Sport" models, but in the case of the 135i the actual M Sport name was only given to models with option code P337A, which gave you Style 261 wheels and an anthracite headliner. The 135i could also be had with a Sport Package, which gave you all the stuff of the M Sport but with a light-colored headliner and Style 264 wheels. Making it even more confusing is that when you decode VINs on non-M Sport models, the term M Sport pops up in S704A – the suspension – of all 135i models. There was a non-Sport 135i available, which gave you different wheels and no sport seats, as well as chrome trim – but they're almost all reserved for convertibles.
Ready to be more confused? For its last model year, the M Sport Package was dropped and replaced by this model – the 135is denoted by code P7MFA. The 135is had few changes from previous models; outwardly, they are virtually identical to the prior year's M Sport. Or, for that matter, they're basically identical to any other 135i. There are three ways to identify a 2013 outwardly; a single "s" added to the back, the wheels, and the polished exhaust tips. The new S2NFA M Double Spoke Style 313 wheels shared their design with the 335is, but were smaller and more narrow. They were also actually available as M Performance wheels from the dealer, and some were made by Speedline. Dynamically, there was a small change. Still carrying the N55 single-turbo inline-6, the last model year got the bump in power that was optional on 2012s. The remapped ECU gave you 20 more horsepower and 17 lb.ft of torque – not a big gain, but a gain nonetheless. This option was also available for any 135i from your dealer as the power kit. Still, the 135is was the "best of the best" for the non-M E82s here, and with only around 500 sold they're fairly desirable. This one has some miles and a checkered history but still looks good, so is it a deal for a rare car?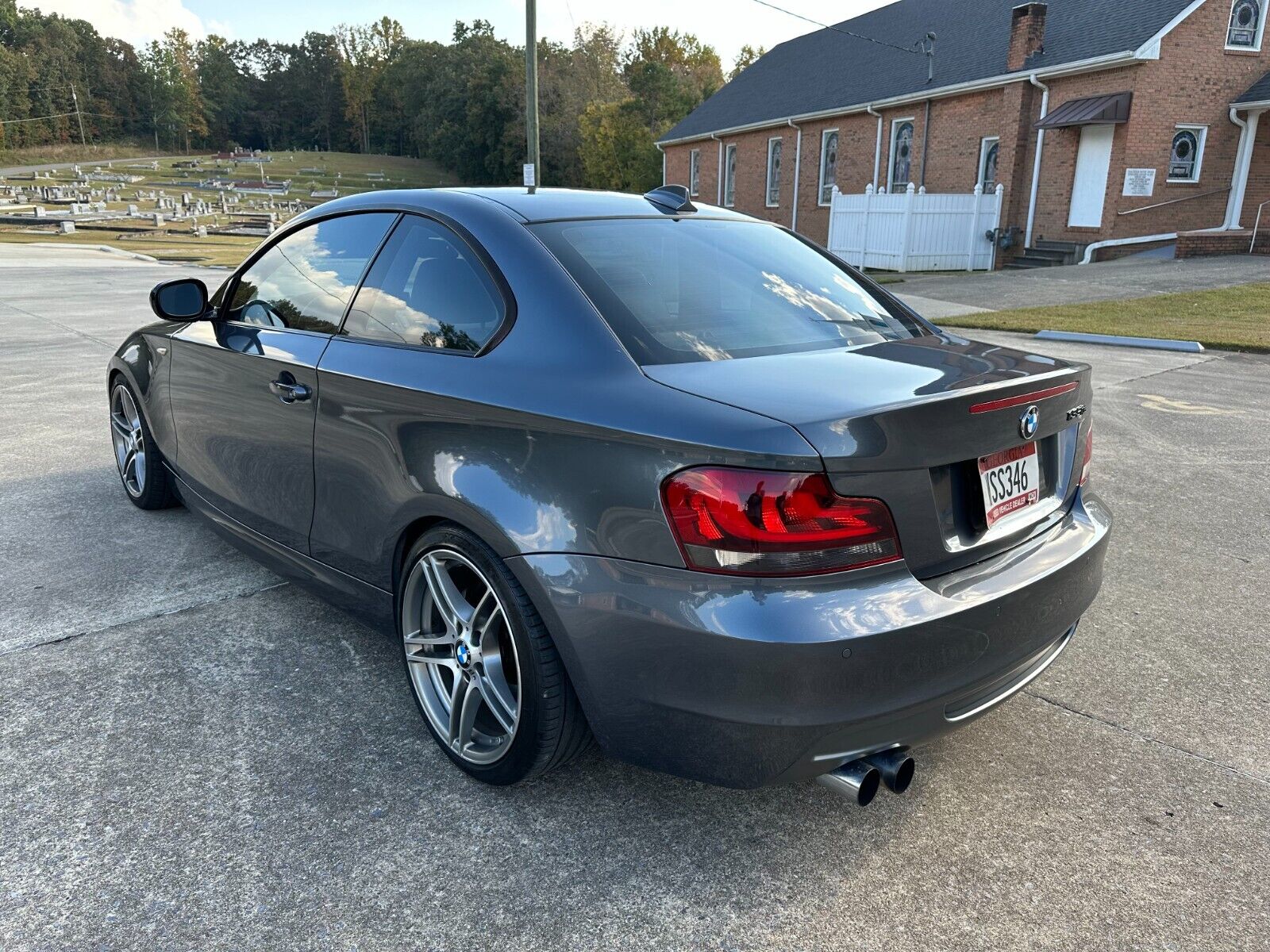 Year: 2013
Model: 135is
VIN: WBAUC9C51DVM13376
Engine: 3.0 liter inline-6
Transmission: 6-speed manual
Mileage: 208,000 mi
Location: Canton, Georgia
Price: Reserve Auction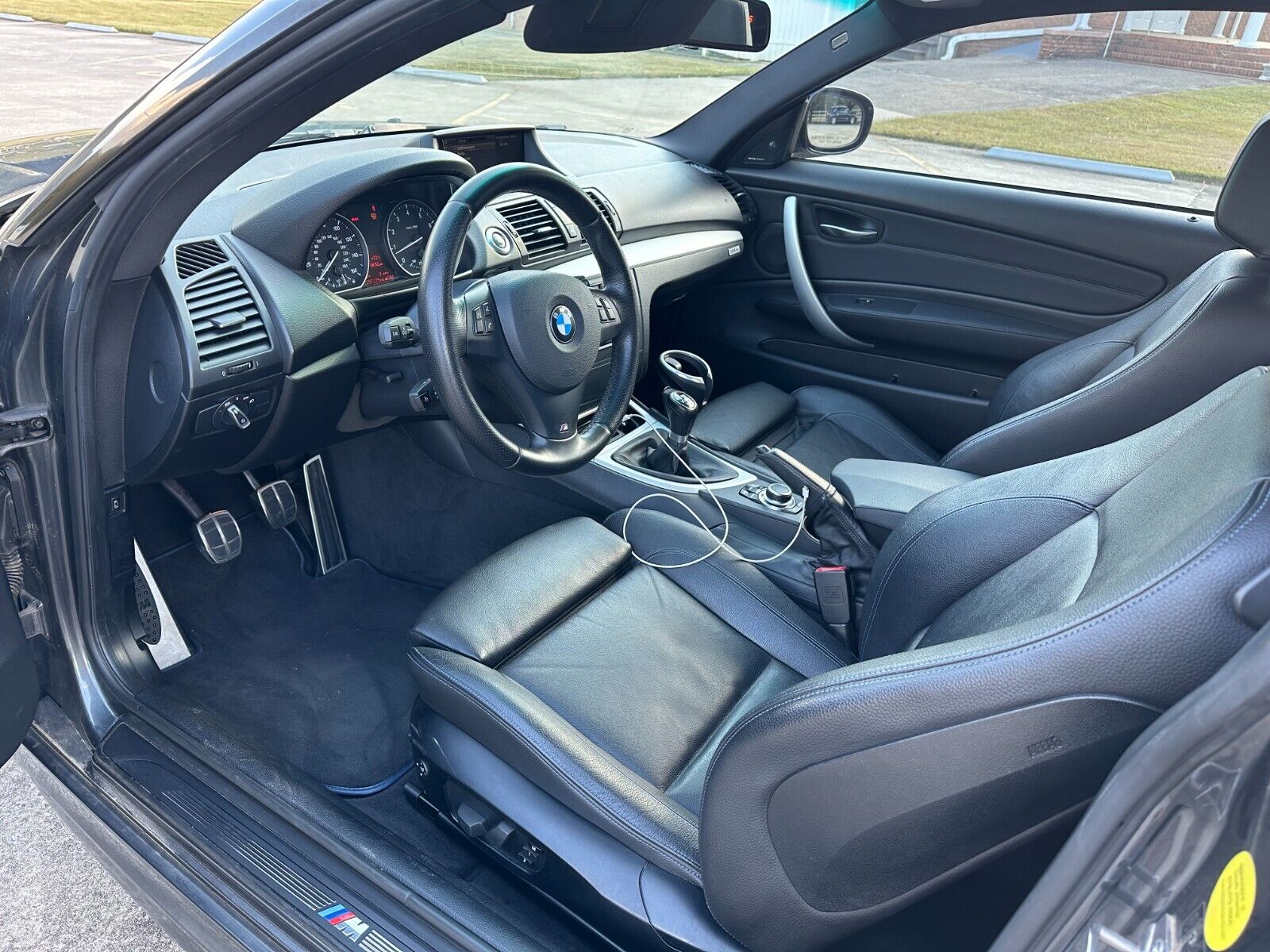 2013 BMW 135is · Coupe · Driven 208,000 miles

*Salvage Title*

Up for sale is my 2013 BMW 135is
One owner car
208k miles
Runs and drives great, I've put about 6k miles on it in my possession

The 135is is a rare model of the 135. 1/6 in this combo (586 total coupes were built). Also per Wikipedia "The 135is coupe and convertible model was sold only for the 2013 model year in the United States and Canada. In other markets, the next generation F20 1 Series had replaced the E82/E88 by this stage, with the top-of-the-line M135i sharing the same engine as the 135is.

The 135is is powered by an upgraded version of the N55 engine which produces 240 kW (322 hp) and 430 N⋅m (317 lb⋅ft), an additional 20 hp and 17 lb-ft of torque over the 135i. Other upgrades include sports suspension, an M Sport body kit, and 18-inch wheels"

It does randomly get a check engine light from a code for fuel to air mixture too lean, which often clears itself so I believe it may have something to do with an o2 sensor or something like that.

I purchased the car off of IAAI in Atlanta, it was hit in the rear, and I believe the major factor of it being totaled was the mileage.
I had the car properly repaired by a family friend collision shop. The car did not need to be put on a frame machine as the accident wasn't hard.

I've attached photos of the vehicle from the auction in the album below (last three pictures).

Link to photo album: shorturl.at/ouvS7

The parts replaced were:
-Rear bumper
-Trunk
-Tail lights
-Lower body metal piece (drilled out and a new piece welded in for cosmetic repair.)

Modifications were:
-Vrsf charge pipe
-Vrsf downpipe
-Burger motor sports intake
-MHD tune
-15 mil spacers all around
-Euro Black-line tail lights

The car is sold with a Salvage GA Title. I can send the Car-fax on request. I can also provide videos, more photos, or a video call if you'd like. If you have anymore questions message me. I can also provide undercarriage photos if interested. I've parted out about 30 of these and this one is one of if not the cleanest mechanically.

I'm located in Canton, GA 30114. The buyer is welcome to come look at the car and do a pre purchase inspection.
I am a small GA Dealer, but no dealer fees or taxes will be charged. GA Buyers will be required to pass inspection to receive a rebuilt GA Title (in order to register the vehicle). I can help with this aspect, but did not do it myself because there is a 3 month wait to receive a Rebuilt GA title if you're a dealer versus an almost instant title if you're an individual. An inspection may be also required in other states, please check your state laws.

A non-refundable $500 deposit is due with in 24 hours of pressing buy-it-now. Cash, Cashiers Check, or Wire is due on pickup. Buyer is responsible for pickup or setting up shipping.

Thanks for viewing!

On Oct-20-22 at 11:11:25 PDT, seller added the following information:

Link to CarFax: https://autohelperbot.com/en/carfax/f29937e506266e44cf8ad5c8bd80d333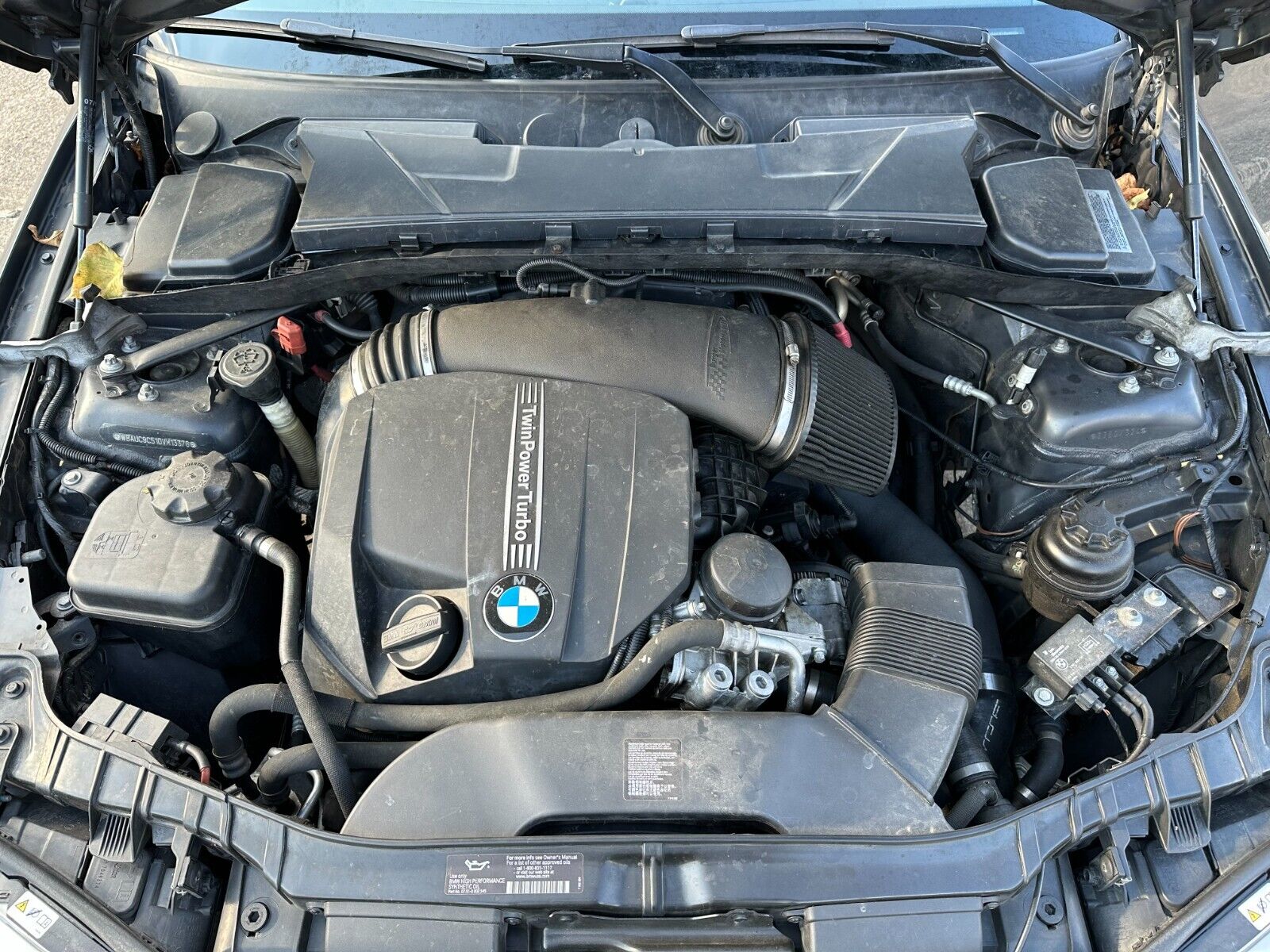 The short answer is that no, it doesn't appear the best part of the quarter million miles or the salvage title are going to give you a great deal here. Bidding is already at 9k; frankly, that seems like a lot. This one is Mineral Gray Metallic with black Boston leather, and it all looks surprisingly fresh. There are some aftermarket bits, but it's relatively tame. The E82s are relatively undervalued for what they are overall, but I'm surprised by the bidding here. BaT sold a 38k-mile 135is earlier this year for under 25k; to me, that one was probably worth more than double what this one is given the history even though it was a DCT versus the 6-speed manual.
-Carter