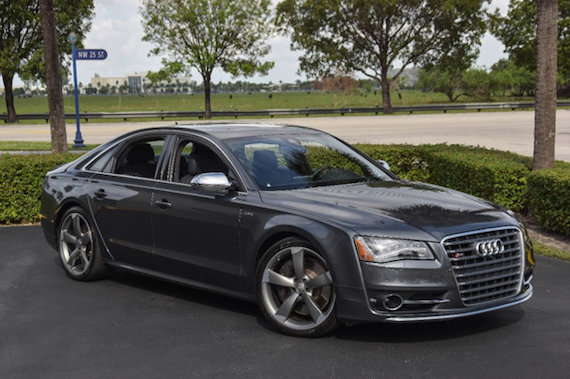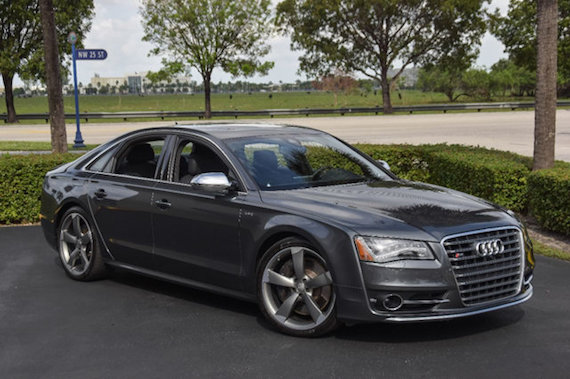 Affordable means different things to different people. Case in point, a college friend of mine who has done well for himself is cross-shopping 2014 supersedans as they have all experienced serious depreciation. Now, 45% off may sound like a sale in the Walmart meat department, but when the starting cost was an eighth of a million dollars, it's still much more than I'll ever likely pay for an automobile. But, for this 6'7″ former collegiate volleyball and hockey player, the $70k-80k range for what is still pretty much the state of the art in ass-hauling luxury sedans makes the two-year old S8, E63 S, and M5 affordable.
The S8 is obviously a class above the AMG and Bimmer, but he likes the S8's looks and 90hp advantage over the S6. After considering these three cars and looking up some grey/black on grey/black examples, I was surprised by which I settled on. The AMG S is certainly the powerhouse here, with the M5 hot on its heels, but when I think about a 6'7″ dude cruising in Southern California, neither of them seem like the right choice. Whether its the longer wheelbase or the dismissal of any pretense of trackability, the S8 brings insane power, huge luxury, and massive comfort backed by the legendary Quattro capability. Now I want one. This 2014 S8 hasn't even broken 15k miles but is over $40k cheaper than it was 2 years ago. Ouch for the old owner, great news for the buyer who gets nightvision, adaptive cruise control, a solar sunroof, and all kinds of other things that make this thing sound like a futuristic spaceship. With 513hp, it's not that far off.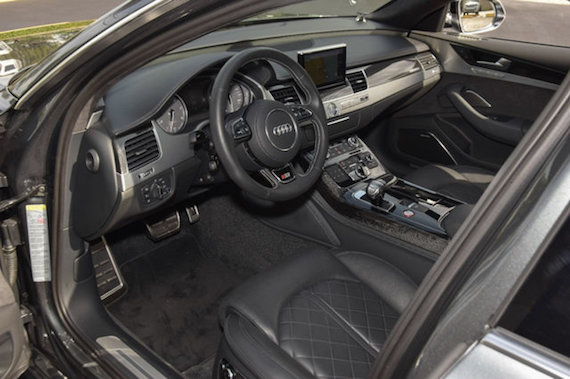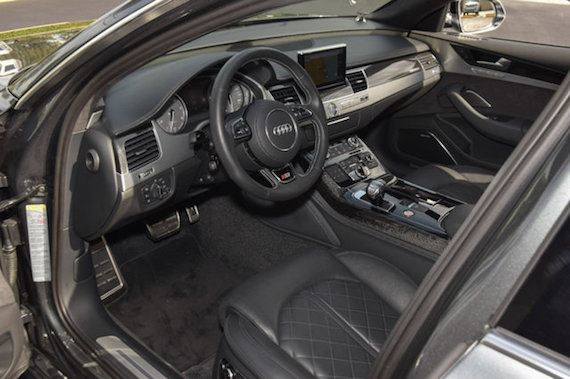 Year: 2014
Model: S8
Engine: Twin-turbo 4.0 liter V8
Transmission: 8-speed automatic
Mileage: 13,467 mi
Price: $83,900 OBO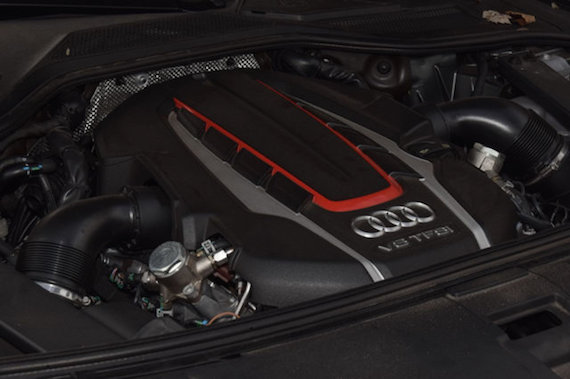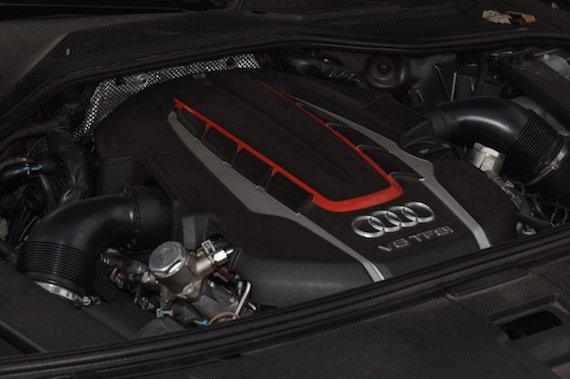 $126,390 MSRP!

2014 AUDI S8 QUATTRO S TIPTRONIC FINISHED IN DAYTONA GREY PEARL EFFECT OVER BLACK LEATHER INTERIOR. THIS AUDI COMES EQUIPPED WITH:

520 HORSEPOWER 4.0 LITER V8

8-SPEED AUTOMATIC TRANSMISSION

QUATTRO ALL WHEEL DRIVE

21″ 5-ARM ROTOR-DESIGN WHEELS IN TITANIUM FINISH

BANG & OLUFSEN ADVANCED SOUND SYSTEM

NIGHT VISION ASSISTANT

S8 DRIVER ASSISTANCE PACKAGE (INCLUDES: AUDI ADAPTIVE CRUISE CONTROL WITH STOP/GO, AUDI PRE SENSE PLUS)

SOLAR SUNROOF

S8 COLD WEATHER PACKAGE (INCLUDES: HEATED STEERING WHEEL, HEATED REAR SEATS, REAR PASS-THROUGH INCLUDING SKIBAG)

MEDIA CABLE PACKAGE

FRONT FILLER PANEL

PLUS ALL BOOKS, KEYS AND STANDARD EQUIPMENT.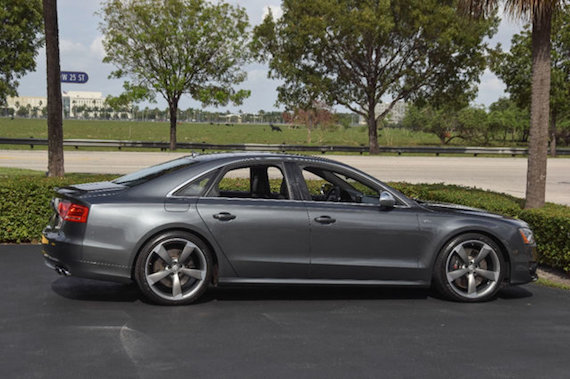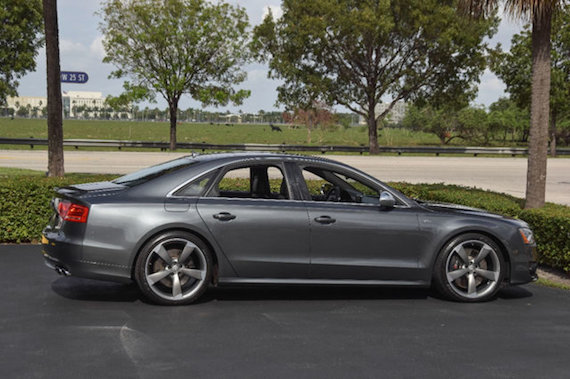 After years of sitting in the old-Bimmer tractor beam, this car might just make me lust for Audis again. The huge 21″ Rotor wheels and sloping C-pillars do a great job of making it look like a smaller sports car from afar, until you walk up and are overwhelmed by the length and swallowed whole by the Auto Union-racer grille. Quilted leather seats, a Bang & Olufson stereo, carbon everywhere there isn't leather or Alcantara means you'll be feeling like the full eighth of a million dollars for years to come. And if it keeps depreciating this way, maybe in 5 or 6 years I can buy it for $20k! Until then, it will remain the commuter comfort bargain for our tallest and richest friends.
-NR