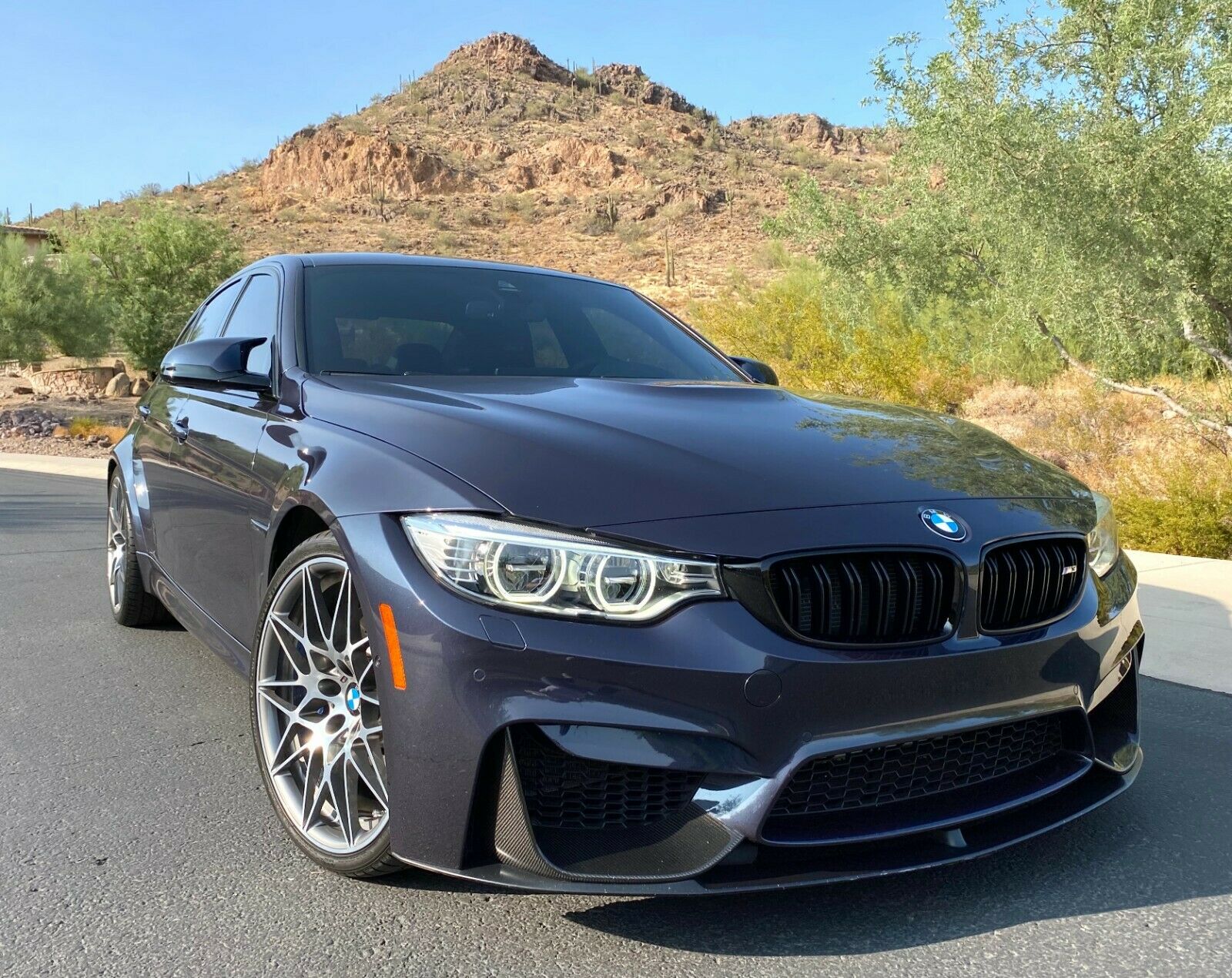 The other day I started to think of all of the various special editions of the M3, and how they proliferated our market. Go back to the first M3, and it was take-it-or-leave-it. Granted, it wasn't *quite* as devoid of options as the E28 M5, in that you could choose color here. But we only had one configuration and one motor. Jump to the E36 and suddenly there were three M3 variants and one special edition. For the E46, we lost the sedan, and while no special editions came here, we did get the ZCP Competition Package option. Limited Editions exploded in the fourth M3, though, when the sedan returned and we got the choice of not only the Competition Package, but the Lime Rock, CRT, and Frozen Editions.
The names split for the F8x, but the steady stream of specials didn't stop. In 2017, BMW commemorated its small chassis M history with this car; the 30 Jahre. Now, it was interesting in that they chose the M3, and not the M4, for this car. But of course, you say, that's because of the name. Rightly so. But then it meant they were selecting the sedan body to celebrate. And, in many ways, the 30 Jahre was the antithesis of the original car. Okay, you get the throwback color of Macao Blue, and yeah – it's gorgeous. But the E30 M3 was all about the driving experience; not many luxuries and a high-strung race motor with a lot of aero add-ons. The F80? Well, let's just say this one has a few more goodies, and while the motor isn't really race-bred, it's a whole lot more potent: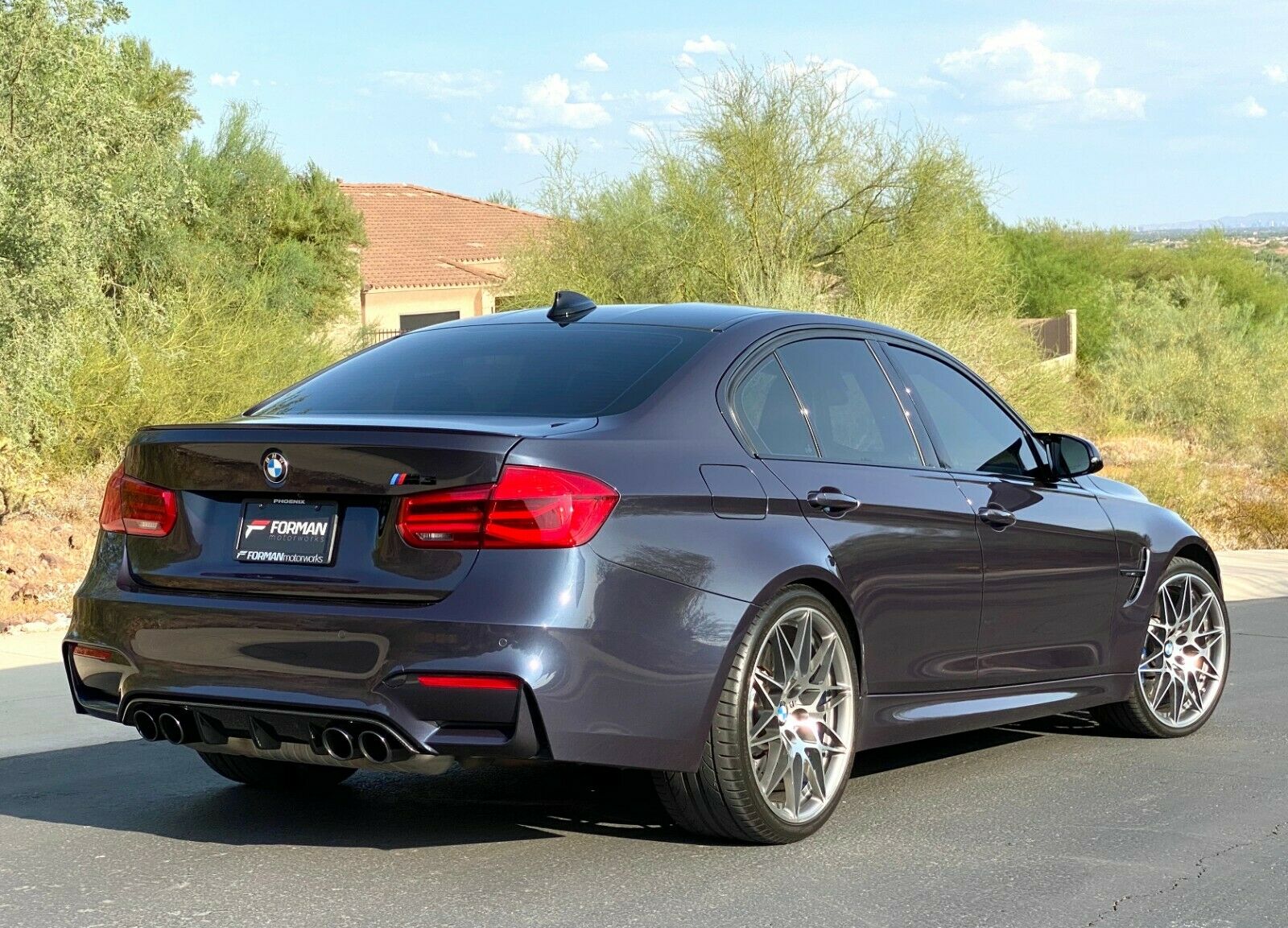 Year: 2017
Model: M3 30 Jahre Edition
VIN: WBS8M9C56H5G84212
Engine: 3.0-liter twin-turbocharged inline-6
Transmission: 7-speed dual-clutch transmission
Mileage: 27,100 mi
Location: Peoria, Arizona
Price: $64,900 Buy It Now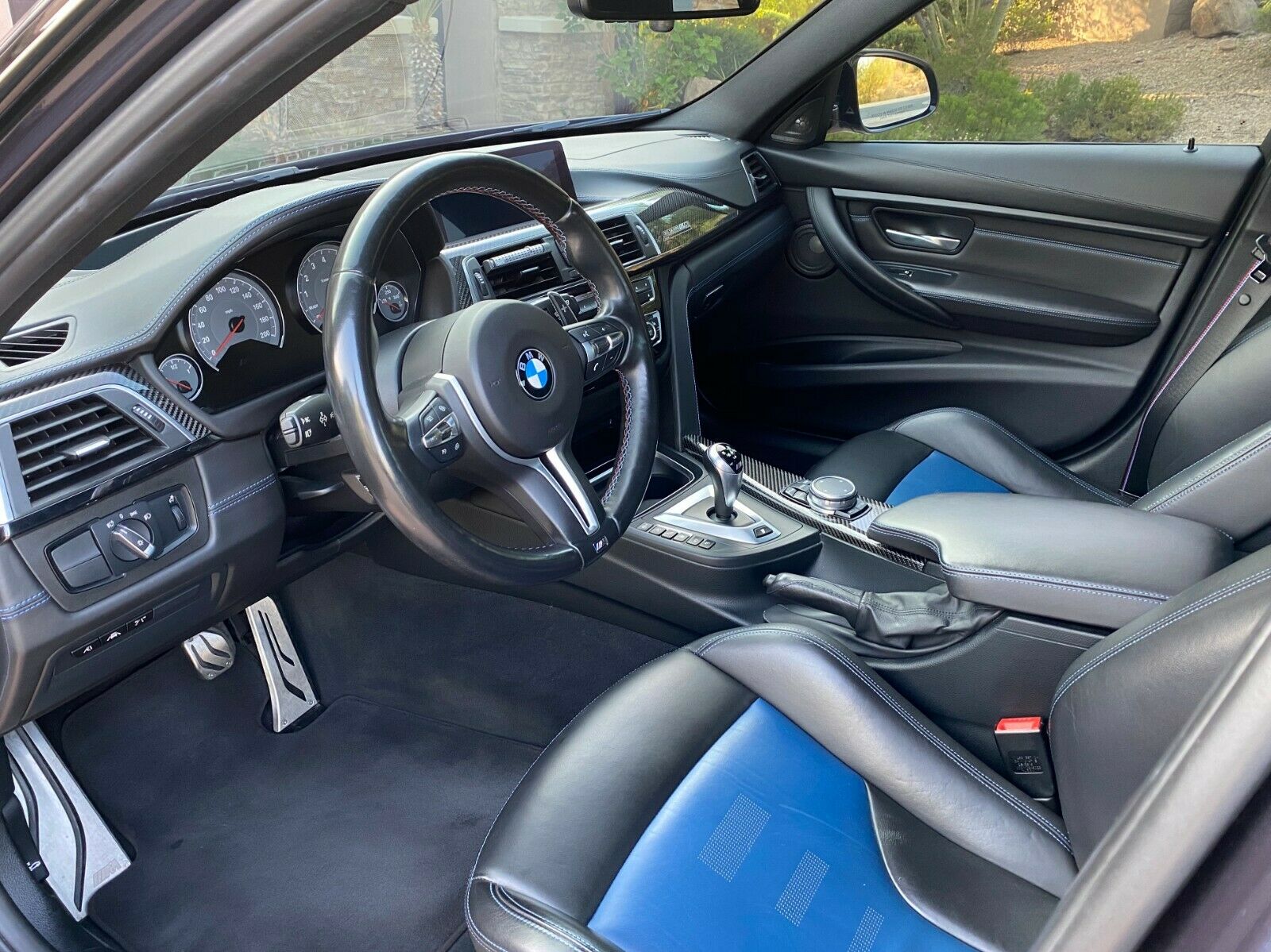 2017 BMW M3 – 30 Jahre Limited Edition
2017 BMW M3 – 30 Jahre Limited Edition
One of 150 for US 30-Jahre Edition, M Competition Package, Executive Package, Loaded $91K MSRP

Forman Motorworks is pleased to offer this heavily optioned ultra-rare 30 Jahre Edition M3 Sedan. This example is in excellent condition throughout and features full front-end clear bra as well as professionally installed window tint.

Only 500 of the 30th Anniversary models were produced worldwide, with just 150 of these available for the US, making them highly sought after. In fact, one of the first 30 Jahre Editions sold in January of 2017 at the Barrett-Jackson Scottsdale Auto Auction for $110,000! In edition to the special badging and interior color combo, the Macao Blue Metallic exterior paint is also stunning and let's everyone know that you are not driving just any M3!
Vehicle Highlights and Options:

3.0-liter Twin Turbo Inline 6-Cylinder with 444 horsepower
Driver Assistance Plus ($1,700)
Executive Package (3,900)
Lighting Package (1,900)
M Competition Package
30 Jahre M3 Edition (7,000)
M Double-Clutch Transmission with paddle shift ($2,900)
Adaptive M Suspension
Harman Kardon Surround Sound System
Carbon Fiber Front Attachment with Aero Kit (1,495)
Carbon Fiber Rear Diffuser (1,570)
Stainless Steel Pedals (270)
Carbon Fiber Interior Trim (unique to 30 Jahre Ed.)
Wheel Locks (115)
LED Door Projector (175)

TOTAL MSRP – $90,770

Please call if you have any questions or would like to discuss this M3 in more detail. We are happy to arrange vehicle transport and have access to many reliable companies. Thanks!
Franz Forman (623) 910-3020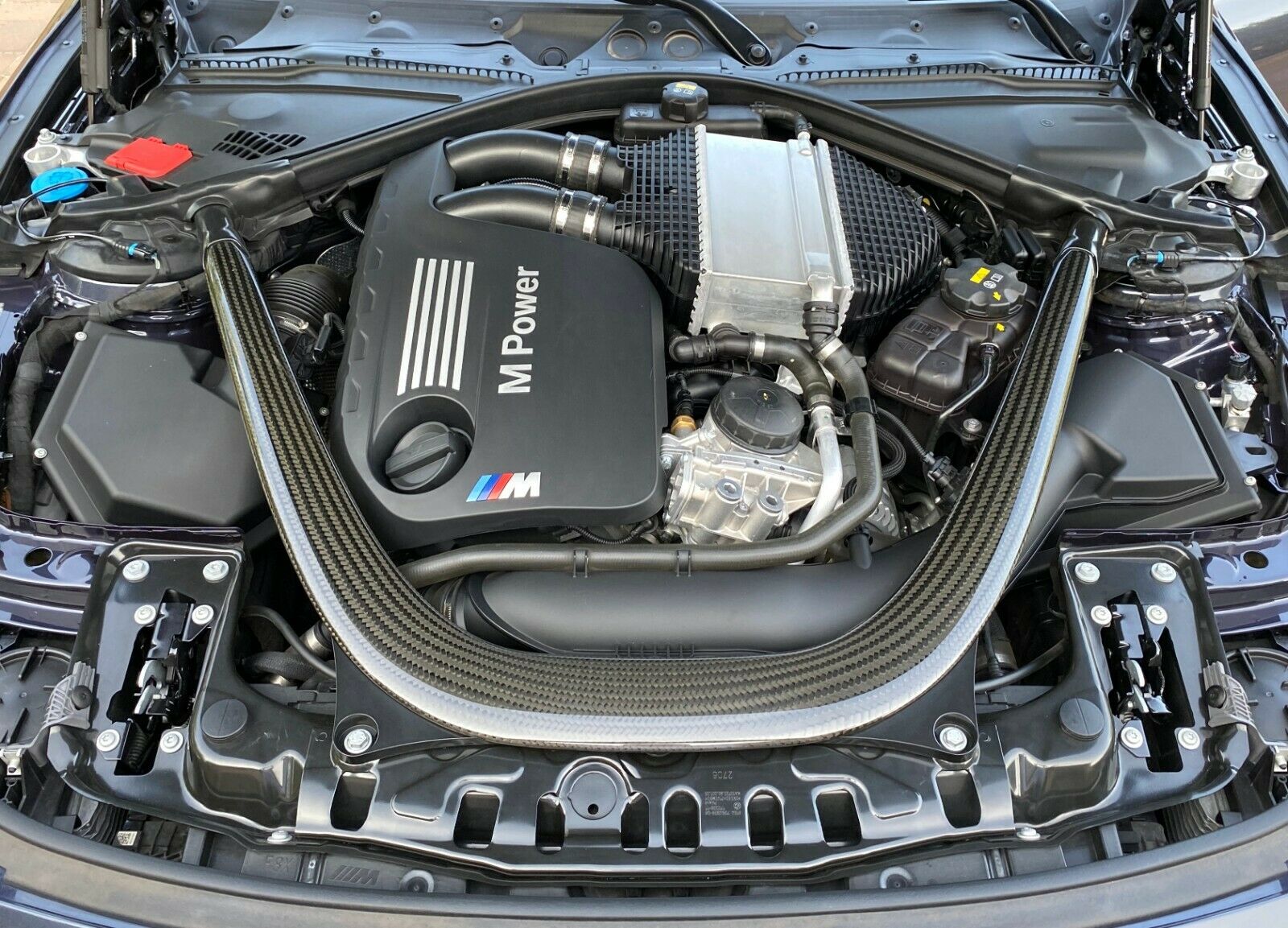 This car is loaded. You get the Competition Package with its massive wheels, the Executive package (added a head-up display system, heated steering wheel, rearview camera, and other equipment), the Driver Assistance Plus package (added a blind-spot monitor, additional exterior cameras, and more), and LED headlights with automatic high-beams. There are a bunch of visual tack-ons, too – the carbon fiber body bits, for example. But it's not all show; the go is upped with a 444 horsepower version of the S55, and with as-massive-as-the-wheels brakes and an adaptive suspension, this is a serious performance car.
A fan of more vintage machinery, I really want not to like the F80 M3. But it's the special exterior and interior colors and sedan bodywork, coupled with the (perhaps unfittingly) lack of a crazy aero setup that has me loving this package overall. AND, it doesn't have black wheels. History has proven that buying a special M and keeping it in good stead isn't a long-term losing proposition. So while this car is far from cheap, it's also pretty new – and about $20,000 less than it would have cost you when it was. You could do a lot worse, though if you're really clever and want one, keep an eye out for the ultra-rare manuals.
-Carter