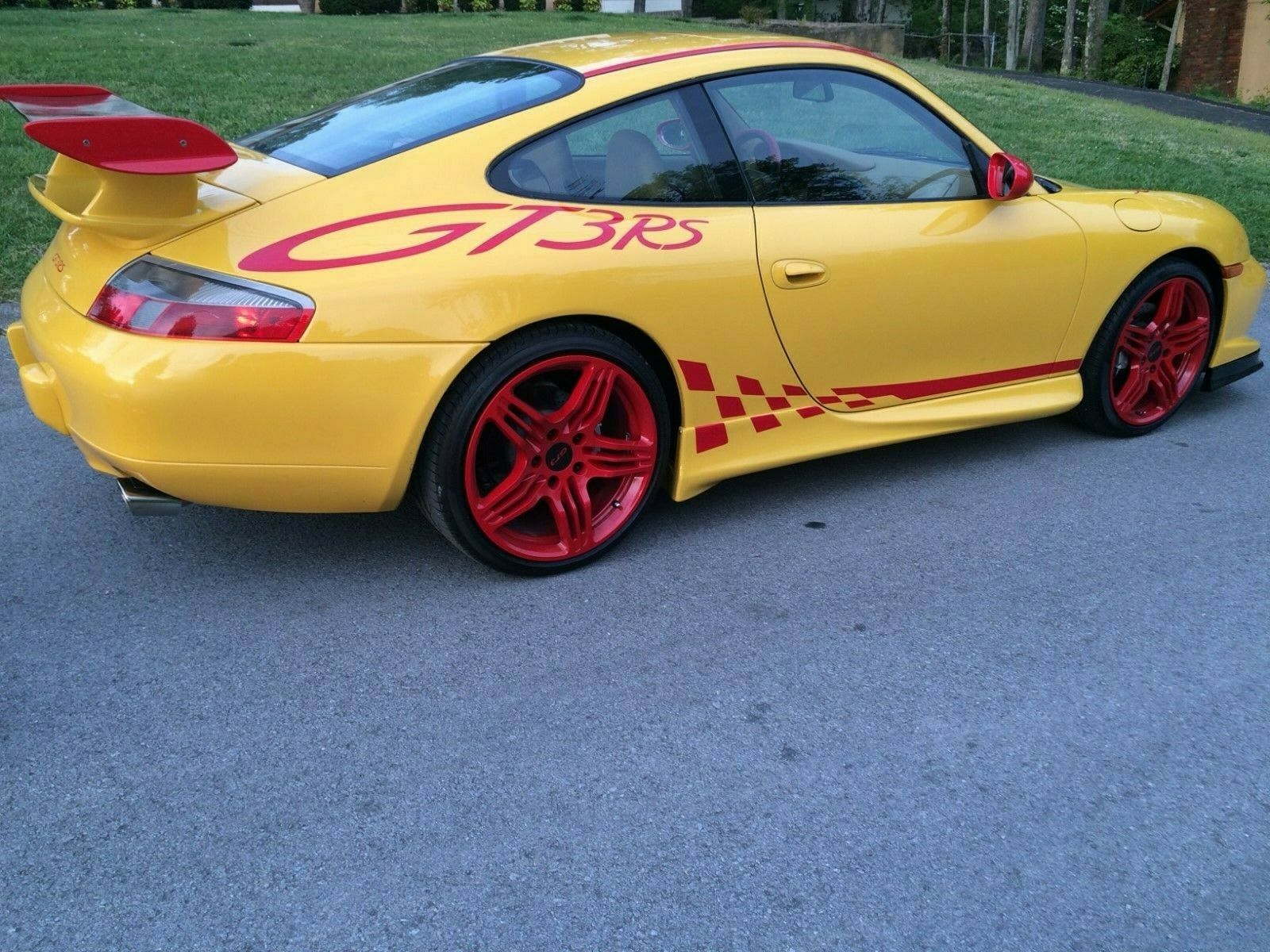 If you haven't noticed, prices of the 996 GT3 have been on the rise over the past few years, and consequently, it's no longer the budget Porsche special that it once was. But Porsches being Porsches, there are of course options! Probably smartest if you like the GT3 look but don't have the GT3 budget is an Aerokitted 996, like the one I looked at in July:
At about a quarter the cost of a real GT3, you're getting a lot more than 25% of the experience. However, there are also homebrew options, too, and this particular C4 coupe went a step further. Or perhaps a step too far. Or a few miles too far. You decide: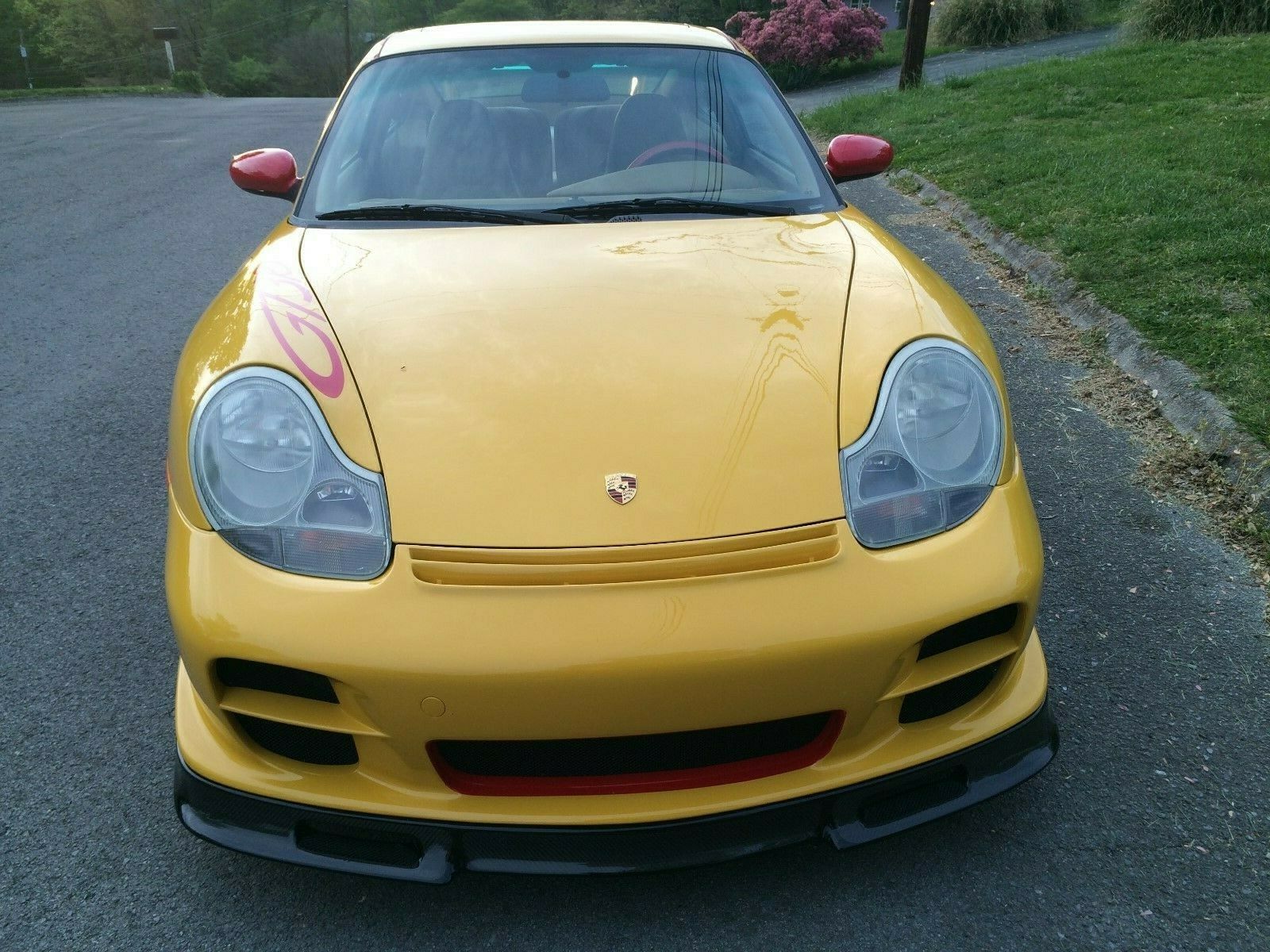 Year: 1999
Model: 911 Carrera 4 Coupe
VIN: WP0AA2992XS626386
Engine: 3.4 liter flat-6
Transmission: 6-speed manual
Mileage: 47,038 mi
Location: Knoxville, Tennessee
Price: $30,000 Buy It Now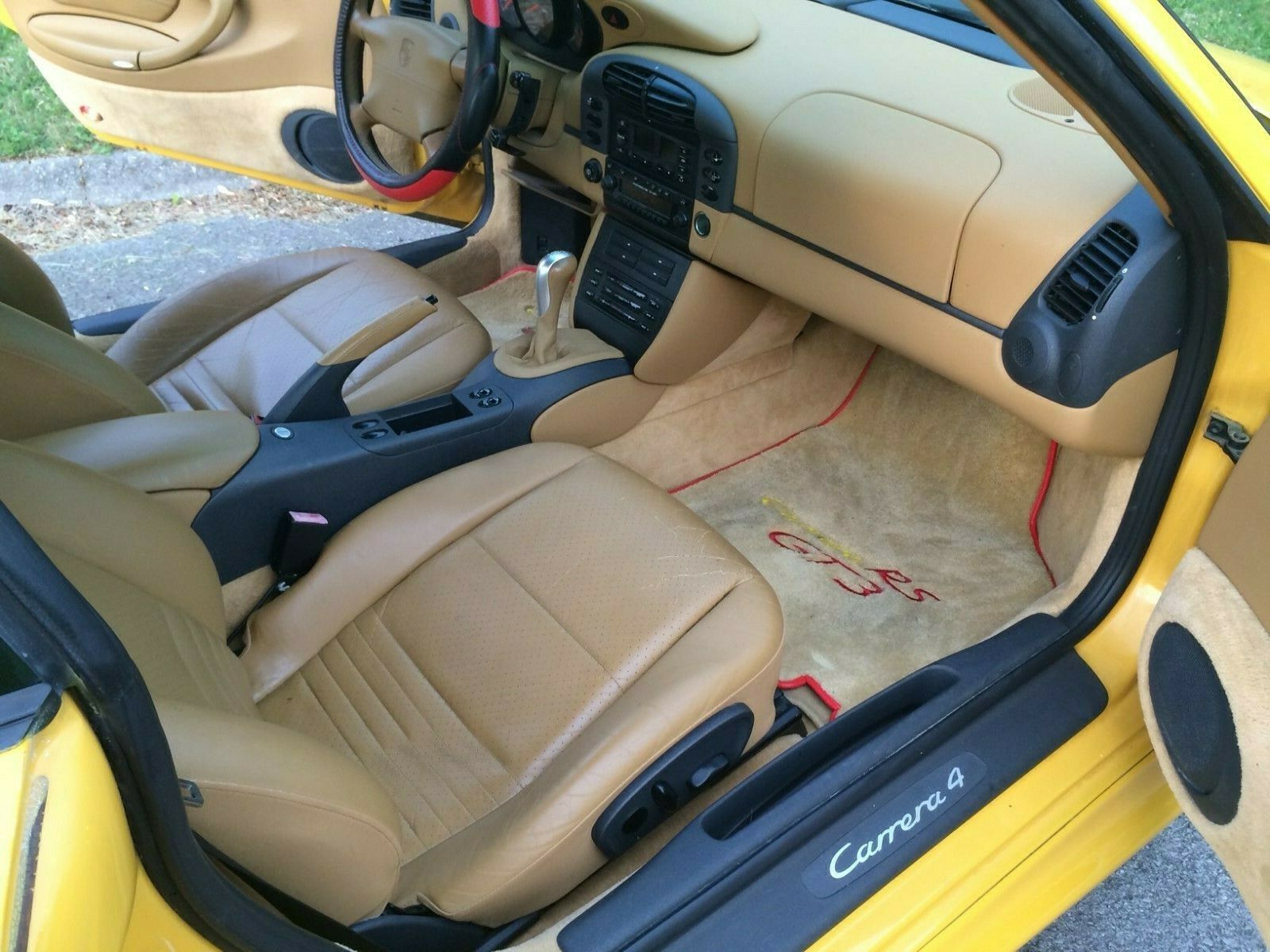 Excellent 911 Carrera 4 6-Speed. 3.4 Liter Motor with ALL maintenance upgrades completed less than 1K miles including rear main seal and intermediate shaft bearing upgrade. Also replaced clutch when intermediate shaft bearing update was completed. 3 Owner car since new. Sold new in 1999 at Harpers Porsche Audi here in Knoxville, Tennessee for $ 84,500.00. Second owner bought it in 2002 with 19,600 miles for $ 62,500.00. The second owner is a personal friend of mine and owned it until I bought it from him August 24, 2015. Since purchased the car I had the intermediate shaft bearing upgrade done as well as replacing the complete clutch assembly even though there was no sign of any issues when I had the oil pan dropped and replaced oil with full synthetic. (I replaced the clutch because it has to be removed to install intermediate shaft bearing upgrade.) I then decided to upgrade the car to the GT3RS look and bought GT2 front one piece bumper cover; Turbo side lower valances; and 997 rear deck lid with wing. While car was being prepped for paint and all lights were removed; I replaced rear tail lights with new LED tail lights. All parts were installed and the entire car was painted in factory Speed Yellow (Original car color) with Base Coat Clear Coat. While car was being painted I bought a set of OEM 19″ staggered wheels (9″ Front 11 1/2″ rear) and had them Powder Coated Guards Red. Then Pirelli P-Zero tires were mounted on the freshly powder coated wheels. (235 35 19 front and 285 30 19 rear) Spacers were added in the rear for correct offset. Then complete computerized 4 wheel alignment was done. GT3RS decals were applied to the car after it was wet sanded and buffed. Front spoiler is covered in real carbon fiber and the rear wing has been Carbon Fiber Wrapped with 3M material. To give the car the sound of a GT3RS I had headers installed with performance mufflers. (Original parts including rear deck lid wing and original header and stock mufflers will be included with the sale) I have additional parts that bought that have not been installed yet on the car. GT3RS Brake ducts for the front. Custom gauge inserts for instrument cluster. (yellow backing with red numbers) Is this a real GT3RS? NO! Absolutely not! Does it look and sound like a GT3RS? Yes it does. Will your friends think you bought a 145,000 dollar car? Probably. The best thing about this car is the fact that it is a 4 wheel drive Carrera 4 with a very desirable 6 speed manual transmission and it has very low mileage with all maintenance issues addressed and updates completed. Changing oil again this week with full synthetic oil. There are currently no maintenance issues with this car.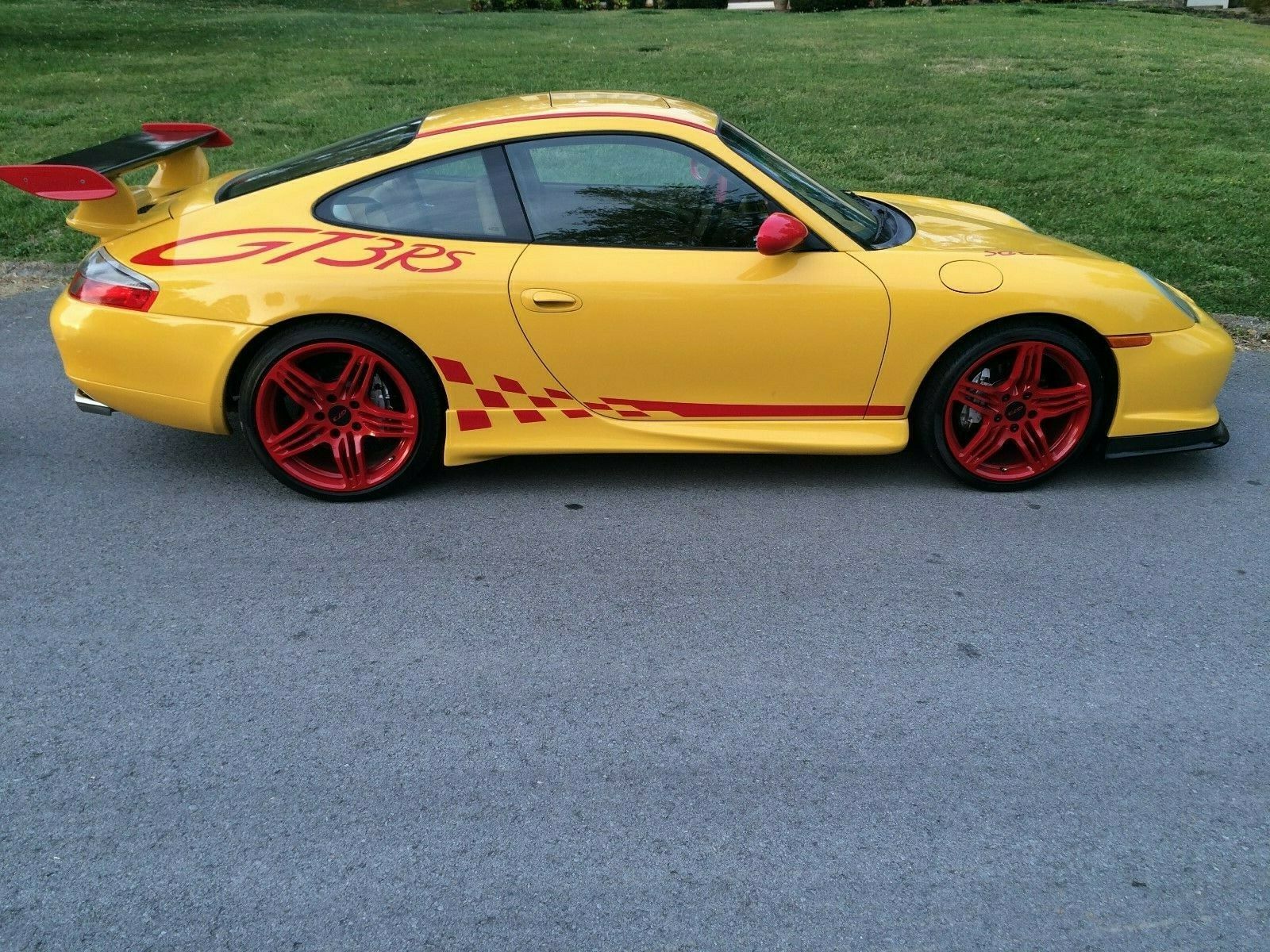 This car is really a great example of how everyone thinks the 911 is the exact same shape as it's always been, but when you start to bolt parts from other generations onto each other, you can end up with Dr. FrankenPorsche's monster. So this seller took what was a pretty rare bit of kit – a low-mile 99 C4 coupe in Speed Yellow – an stuck 997 Turbo wheels on it that don't fit, a GT2 front-look bumper, Turbo side skirts, LED tail lights, and a 997 rear wing. Sprinkle in some GT3 graphics and viola! Result.
Does that result work? To me, no. First the C4 isn't the really ideal candidate for this type of build, and the higher ride height makes the oversized wheels stand out even more. The front end looks like a messy hodge-podge of styles, and the do you know what the 997 GT3 wing looks good on? The 997 GT3. The application of GT3RS decals is perhaps all the more offensive, though truth told I can't tell if that's because it's not a GT3 or because they're jarring in red against the Speed Yellow paint.
Truth told, this is probably easy enough to fix. You could source a correct front bumper and rear deck lid, remove the decals and tack-ons, and stick a set of BBS-made 996.2 five spokes on there. It is, after all, a sub-50k mile 911. But then you're paying premium money for a car that you'd need to fix, at which point you're close to Turbo dollars, or two clean and normal-looking 996 Carreras. It take a really special vision and execution to modify a car well and be able to demand a premium on the marketplace, and I'm afraid this isn't it.
-Carter