This has only been listed for a couple days and the bidding is already over $26,000 with 7 days remaining. Hold on, this one is reaching high!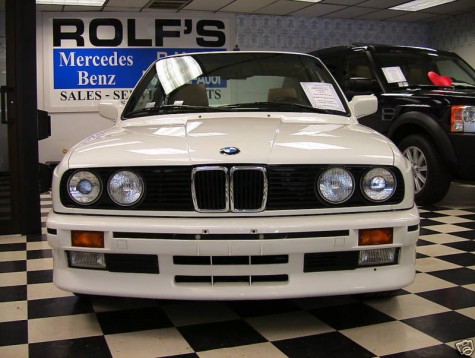 quote from the seller's listing:
Possibly the finest BMW E30 M3 Coupe in North America! One owner, 28,385 original miles, garaged, no winters, no rain. Completely stock, no modifications what so ever. The undercarriage is pristine. We are a 30 year BMW specialist representing the owner who is reluctantly selling this vehicle due to health issues.
The Alpine White on Tan leather looks very good and a nice break from the black or cardinal red interiors that white cars often came with. I'm a little surprised at how much this one is currently going for and will be eager to see where it finishes!
dc