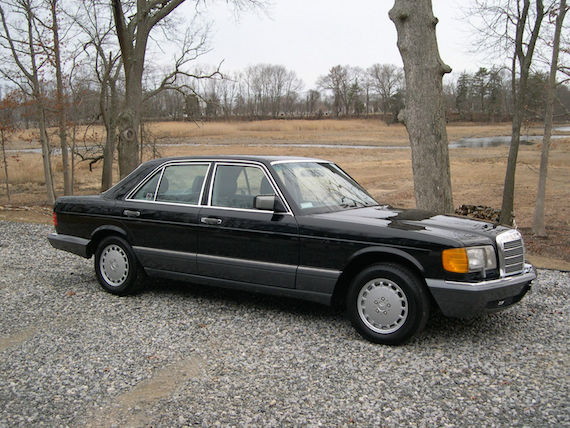 Over the last couple weeks a bunch of Mercedes-Benz 560SELs with low mileage cropped up, prompting us to feature a few of them. There's no doubt that these were one of the most loved S class generations of all time. Advanced for their time, they also offered plenty of classic Mercedes style and durability to go along with the package. While I am a big fan of the flagship Benz of the period, I've maintained that my choice would be a short wheelbase 300SE, with the 3.0 liter inline six. It won't win any races, but it's a smooth engine and with less length, a more manageable drive around town.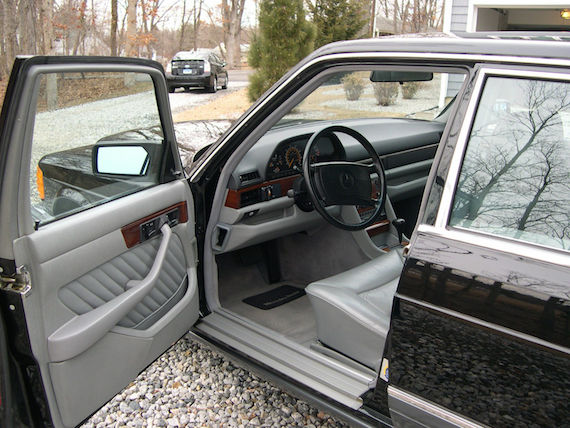 Year: 1991
Model: 300SE
Engine: 3.0 liter inline-6
Transmission: 4-speed automatic
Mileage: 86,880 mi
Price: Reserve auction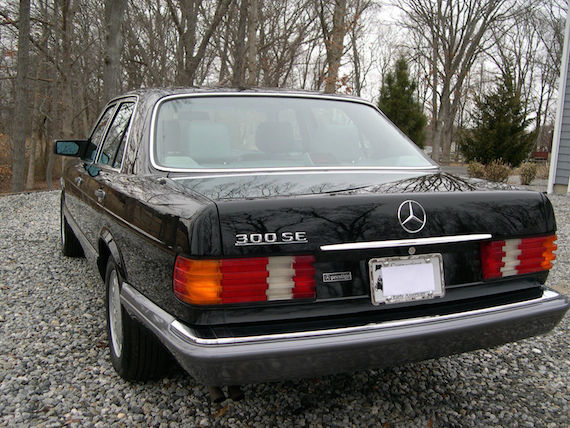 Up for auction is a stunning 1991 Mercedes-Benz 300SE. This exceptional three owner vehicle has lived a pampered existence. The second owner purchased the car as a Mercedes dealer Starmark Certified Pre-Owned vehicle in 1999 with 49,981 miles on it. I purchased the vehicle from the second owner last year with about 85,000 miles on it. It now has just under 87,000 miles. The car has always been garage kept and only used as a fair weather vehicle. It has what I believe to be the best color combination of black exterior with gray leather interior. The paint has an incredible mirror shine and the interior is as close as you can get to new condition. The leather is soft and supple with no cracks or stains, the wood is like new with no cracks in the finish at all, carpet is like new, dash has no cracks and the instruments all look like new. Even though the car was in excellent condition when I bought it a little over a year ago I had substantial work done to it because I wanted it to not only look like new, I wanted it to drive like new and I am very particular. As a result here is a list of what I have done during my ownership.

1. Complete service including: motor oil change and filter, brake system flush, power steering flush and filter, rear end fluid change, antifreeze fluid change
2. New motor and transmission mounts
3. New ball joints
4. New idler arm
5. New brakes and rotors
6. New shocks
7. New engine shock
8. New tensioner shock
9. New drive shaft flex disc
10. Transmission service that included: new front transmission pump, new cooling hose, new filter, seals, gaskets and dip stick seal
11. New engine crankshaft seal
12. New valve cover gaskets
13. New fuel accumulator
14. New fuel pump check valve
15. New fuel filter
16. New power steering hoses
17. New set of Michelin Primacy tires
18. Four wheel alignment
19. New radiator cap
20. New gas cap
21. New oil level sender
22. New wiper blade set
23. New interior lamp housings and bulbs

As a result of all this work, from my viewpoint the car needs absolutely nothing. It looks like new and drives like new. Everything works as it should. There is no differed maintenance that you will have to deal with which is so common when you purchase a used car. It does not leak a drop of anything.

If you are looking at this listing then you are probably familiar with this series. This is the last year of the legendary 126 body style. There is nothing like these cars. They were constructed to be solid as a rock and for a large car they handle beautifully. Please feel free to ask any questions about this exceptional vehicle. There are very few of these cars left in this condition. Payment is to be made by a $500 deposit via Paypal within 24 hours of the auction close. The balance is due within 7 days of the auction close by wire transfer, cashiers check or cash in person. Payment must clear before car is picked up. If you can not meet these conditions please do not bid. If these conditions are not met by the high bidder the transaction will be cancelled. I reserve the right to end the auction early since car is for sale locally.

If you would like to discuss the vehicle and are a serious buyer feel free to call 860-304-1084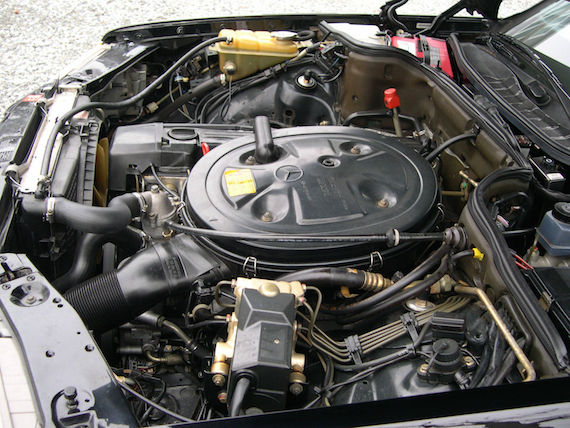 Black has to be the color of choice for the late model W126 S class. If a car could be likened to a fine suit, this one would fit the bill. The gray leather, while a little less formal than black, is a nice contrast and would be less oppressive on sunny days. Given that the best 560SELs these days are pulling in the $15,000 to $20,000 range, expect a clean 300SE like this to fall a little bit below that range. At the high end, somewhere around $12,000 to $14,000 is reasonable.
-Paul